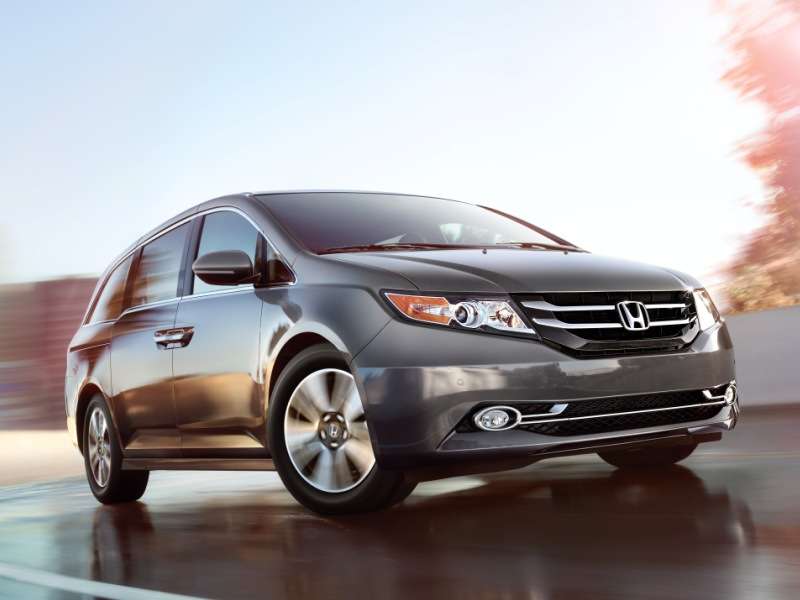 After a significant change in its methodology, the Insurance Institute for Highway Safety (IIHS) recently announced that its first round of testing for the 2014 model year saw 22 vehicles earn Top Safety Pick+ status with another 17 receiving the traditional Top Safety Pick designation—only it's not so traditional anymore.
In prior years, the Institute required vehicles to pass three tests to be named to the Top Safety Pick list: evaluations for occupant protection in moderate front-overlap and side-crash scenarios, as well as for rollover protection. Then, last year, a small front-overlap test was added, with vehicles that scored well enough in that challenge qualifying for the new "+" recognition. Now, effective with this first batch of entries from the 2014 model year, the IIHS is mandating that vehicles pass all four tests to earn the Top Safety Pick distinction, while the Top Safety Pick+ honor is presented only to vehicles that also offer a forward collision-mitigation system and achieve passing scores for head-restraint performance.
The difference shows up in the fact that only 39 vehicles received any kind of IIHS award in the most-recent testing, while the first evaluations for the 2013 model year produced 130 honorees. Consumers also need to be aware that, for most of the 2014 Top Safety Pick+ vehicles, enjoying that higher safety award means paying extra for optional technologies.
Getting down to the nitty-gritty here, it was Honda (including Acura) that led all manufacturers in terms of Top Safety Pick+ winners, with six, and that was twice as many as the three makers that tied for second place (Mazda, Subaru and Volvo).
The current roster of 2014 Top Safety Pick+ vehicles:
Acura MDX
Acura RLX
Ford Fusion
Honda Accord Coupe
Honda Accord Sedan
Honda Civic Sedan (hybrid only)
Honda Odyssey
Infiniti Q50
Lincoln MKZ
Mazda CX-5
Mazda Mazda3
Mazda Mazda6
Mercedes-Benz M-Class
Mitsubishi Outlander
Subaru Forester
Subaru Legacy
Subaru Outback
Toyota Highlander
Toyota Prius
Volvo S60
Volvo S80
Volvo XC60
As for the initial batch of vehicles that "only" qualified for the regular Top Safety Pick honor, they're on the next page.
2014 IIHS Top Safety Pick Vehicles
The 2014 Top Safety Picks may not offer the Institute's highest honor, but remember, they do provide an added level of protection as compared to previous winners, and passing that small front-overlap test is no small advantage. Per the IIHS, the test addresses a situation that's "responsible for many deaths and serious injuries" by evaluating protection in scenarios where "the front corner of a vehicle collides with another vehicle or an object like a tree or utility pole."
Able to do that, as well as earning top scores for protection during moderate front impacts, side crashes and rollovers, were the 2014 Top Safety Pick recipients:
Acura TL
Chevrolet Spark
Chrysler 200 Sedan
Dodge Avenger
Dodge Dart
Ford Focus
Honda Civic Coupe
Hyundai Elantra
Kia Optima
Mitsubishi Outlander Sport
Nissan Altima
Scion tC
Subaru Impreza
Subaru XV Crosstrek
Toyota Camry
Volkswagen Passat
Volvo XC90