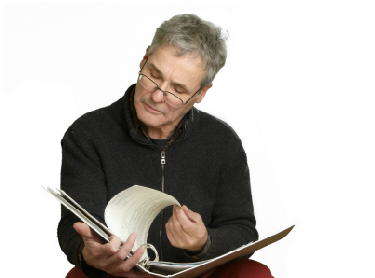 Well, it's always nice to get out ahead of the curve. After my recent article on how sticker prices are becoming an ever-more important factor for potential auto buyers, further new stories have come out to support the theme.
On the incentives front, Automotive News is leveraging data from Edmunds to provide a snapshot of OEM activity through September. And it's not a pretty picture: The average industry incentive is up 10 percent compared to the same time last year, hitting $2,835. Ranking the domestics by incentive amount, Chrysler headed things up by offering an average of $4,584 on its products, up 18 percent; General Motors was at $3,796, a 6 percent increase; and Ford incentives were up just 2 percent, but still reached $3,451.
For the big three Japanese automakers, Nissan's average incentive hit $2,511, up 19 percent; Toyota reached $1,620 on an increase of 22 percent; and Honda's level of incentives increased just under the industry average, at 9 percent, to hit $1,310.
So, all three domestics had their absolute incentives levels well above the industry average, while two of the three Japanese makers saw their percentage increase in incentives climb well above the industry average '" and the third was nearly at the average.
But here's the biggest shocker: The Hyundai-Kia group raised its incentives by a whopping 40 percent compared to 2008, resulting in an average incentive figure of $2,998, also above the industry average. Now, in that previous pricing column of mine, I said the low MSRPs had to be a big part of the Koreans' recent success in the U.S. market. It turns out I didn't know how right I was. I mean, when you take brands already perceived as offering low MSRPs, and then, in fact, lower the effective prices by a significant amount through incentives, you should expect better sales. (Assuming, of course, the vehicles have reached a certain baseline of quality, which the Koreans have done.)
Now, it's true industry incentives were down for the month of September '" those numbers above, recall are year-to-date figures '" but now that we're beyond the Clunker effect and once dealer inventories start to rise, I'm sure that so, too, will incentives. After all, incentives actually accelerated in September in the segment least affected by the CARS program.
That would be the luxury segment, usually impervious to economic factors. According to the "Detroit Free Press," Porsche incentives reached an average of $6,764 in September, an increase of 1,000 percent (yes, 1,000 percent) compared to September 2008; Mercedes-Benz' average incentive was up to $4,706, an increase of 20.7 percent. Mercedes is also going the low APR route, as are lux makers ranging from Bentley to BMW. Even Lamborghini is now offering a 0 percent rate on the Murcielago.
On the flip side of the incentive situation, Bob Lutz, head of marketing for GM, was talking at a media event recently about the General's much higher transaction prices. He said that, per J.D. Power research, the average purchase price paid for a GM product in September was more than $35,000, up some $8,000 compared to September of 2008.
Now, I can understand the argument that higher transaction prices are a good thing, in that they show consumers think more of a certain product and are willing to pay more for it, and that's great for the bottom line, etc., etc. But let's not lose focus of the fact that GM's sales in September of this year were down more than 55 percent compared to last September. In other words, transaction prices may be way up, but the number of people willing to pay them is way down. Way way down.
All of which leaves me more certain than ever that the new auto industry is going to have to try some new math '" paying particular attention to MSRPs '" to keep attracting new customers.