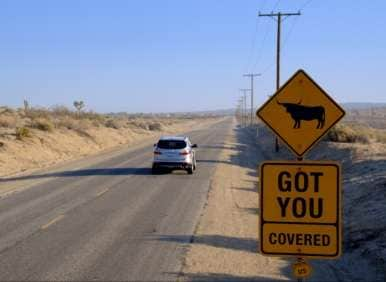 Musical innovator Bob Marley passed away 32 years ago this month, but his music is still an excellent choice for automakers that want to develop new buzz around their products.
A prime example: Hyundai has joined Universal Music and the Marley family to support the Legend: Remixed project, in which current artists like Ziggy Marley, Stephen Marley, RAC and Nicodemus are giving Bob Marley's classic record an EDM update. The effort also will include a short documentary about the making of the music, with the tunes slated to be released this summer on the Island/Tuff Gong/UME label.
Of course, those who can't wait that long will be able to hear one track from Legend: Remixed beginning immediately. Bob Marley's "Three Little Birds," reimagined by his son and multi-time Grammy winner Stephen Marley, is available digitally right now, with the first 15,000 downloads free via the Hyundai Facebook and Youtube sites. In addition, the song will provide the soundtrack for television spots that star the Hyundai Santa Fe Sport, among others, and turn the spotlight on the brand's new Assurance Connected Care.
Leveraging Hyundai's Blue Link telematics platform, Assurance Connected Care delivers a suite of emergency and vehicle support services that comes free of charge on all new Hyundai vehicles for three years.
"'Three Little Birds,' a true Bob Marley classic, is the perfect anthem for Hyundai's Assurance Connected Care—you don't have to worry about a thing," said Steve Shannon, vice president of Marketing for Hyundai Motor America. "Assurance Connected Care was inspired by actual customer experiences—we listened to customer needs and developed tools and applications that would simplify car ownership. With Assurance Connected Care's maintenance and safety features, your car takes care of itself and it takes care of you."
Bob Marley Land Rover Rasta-ration
No, I can't claim that one for my own—I borrowed it from the video at http://www.youtube.com/watch?v=kyfTM-B2jo8—but the term does provide an apt description for another auto-related update on Bob Marley's legacy. It seems his long-time daily driver was a 1977 Land Rover Defender, and although the vehicle did spend some time on exhibit at his former home (currently a museum), it wasn't properly maintained and eventually fell into some pretty rough shape.
But earlier this year, the team at Sandals Resorts decided to support a full overhaul of the Defender, with work done by ATL Automotive, a top tuning house and auto importer in Jamaica that also happens to be a Sandals affiliate.
Adam Stewart, CEO for both, helped kick off the project and noted: "It is a tremendous honor to help return such an extraordinary automobile to its former glory. This project has been a long time in the planning and we can't wait to play our part in history. There are few people in the world who Bob Marley hasn't inspired through his music at some point, so it is only right that we ensure his legacy continue to inspire for many years to come."
Highlights of the restoration include an original 1977 Defender engine that was sourced from Ethiopia, a cabin featuring upholstery personally created by designer/daughter Cedella Marley, and some key assistance from the local Land Rover distributorship—headed up by Brent Murphy, who reported that: "It's a well-known fact that, such is their durability, 75 percent of all Land Rovers ever made remain on the road today and the team of experts at ATL Automotive, along with Land Rover's support, will ensure that this great exhibit rides once again. Soon music-lovers around the world will be able to experience a part of this great man's life."
Once fully restored, the Land Rover Defender is scheduled to go on display at the Bob Marley Museum in Kingston, Jamaica.