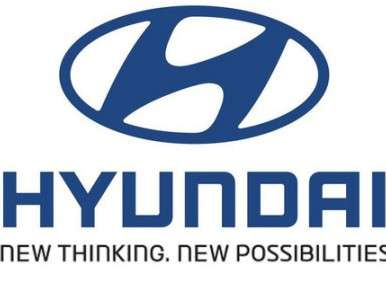 After already breaking its full-year sales record back in October, Hyundai set another benchmark in November by delivering 49,610 units—the most the automaker has ever sold in the Thanksgiving month. That represented a jump of 22 percent over the automaker's sales in November 2010 and far outpaced the overall industry's 13.9 percent improvement. And as an added bonus, retail sales were up even higher—moving ahead by 24 percent—with 36 percent of Hyundai's deliveries coming from vehicles capable of 40 mpg highway, including the Hyundai Veloster, Hyundai Accent, Hyundai Elantra and Hyundai Sonata Hybrid.
Among the factors behind Hyundai's sales success:
"The Thanksgiving Holiday weekend, including 'Black Friday,' proved to be a very strong selling period and helped us break our all-time November sales record," said Dave Zuchowski, Hyundai Motor America's executive vice president of national sales. "With vehicle availability at the highest levels for the year, and with positive demand signals and improving consumer confidence, Hyundai is positioned for a very strong December finish to this record-breaking year."
Particularly impressive last month was the performance of the Elantra, which garnered 12,414 sales in November (+43.9 percent) and jumped up onto the monthly top 20 list. And keep in mind, the Elantra was also recently honored by ALG for its best-in-class residual value. Worth noting as well was a new high-water mark for Sonata sales. Hyundai's much-acclaimed mid-size sedan topped 200,000 annual deliveries for the first time, thanks to a November in which the car sold 15,688 units and finished as the sixth-best-selling car in the country.
Other Hyundais to post notable November gains were the Hyundai Tucson, +34.8 percent; Accent, +15.5 percent; and Veloster, which scored another 2,538 sales in just its third month on the market. November decliners included the Hyundai Santa Fe and Hyundai Genesis, down 12.2 percent and 11.2 percent, respectively, along with the Hyundai Azera. With a redesigned model on the cusp of reaching the market, the Azera saw deliveries plummet by 76.6 percent on sales of just 58 units.
"Improving consumer demand and increased product availability at Hyundai dealers nationwide drive a positive December outlook for us," said John Krafcik, Hyundai Motor America's president and CEO. "While our 35 days-supply level today is low by most standards, it's the best we've seen at the start of a month for some time. Accent, Elantra and Veloster remain in short supply, but healthy dealer stocks on all other Hyundai models should allow consumers a great opportunity to find just the car they're looking for in December."