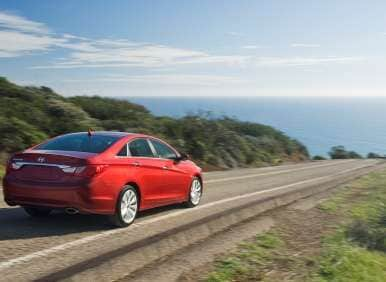 Like many automakers, Hyundai shows its support for the men and women of the U.S. armed forces by offering them special discounts and incentives; but now, the company is deploying some added enhancements to its program, extending coverage to even more people. The only hitch? The new offers will expire on July 31.
Until then, however, the Hyundai military discount will be expanded to retirees, veterans and those on active duty in the U.S. Air Force, Army, Coast Guard, Marines and Navy, as well as the National Guard and Reserves. Further, Hyundai will waive its usual four-year active-duty requirement for veterans and offer its incentive to all honorably discharged vets.
As a helpful reminder, the Hyundai military discount program provides a $500 incentive to customers (and their spouses) who meet the above criteria. Also, it can be both combined with other offers and used on the entire lineup of 2012 and 2013 new vehicles from the automaker—including the Hyundai Sonata Hybrid, recently named the top-rated hybrid in the country in the 2012 Autobytel/AutoPacific Vehicle Satisfaction Awards.
"At Hyundai, we are deeply appreciative of the commitment and sacrifices made by members of our military and this is a way for us to continue to recognize some true American heroes," said Dave Zuchowski, executive vice president of Sales for Hyundai Motor America. "Hyundai hopes this program enhancement will enable some well-deserving members of the armed services to get into one of our all-new vehicles."