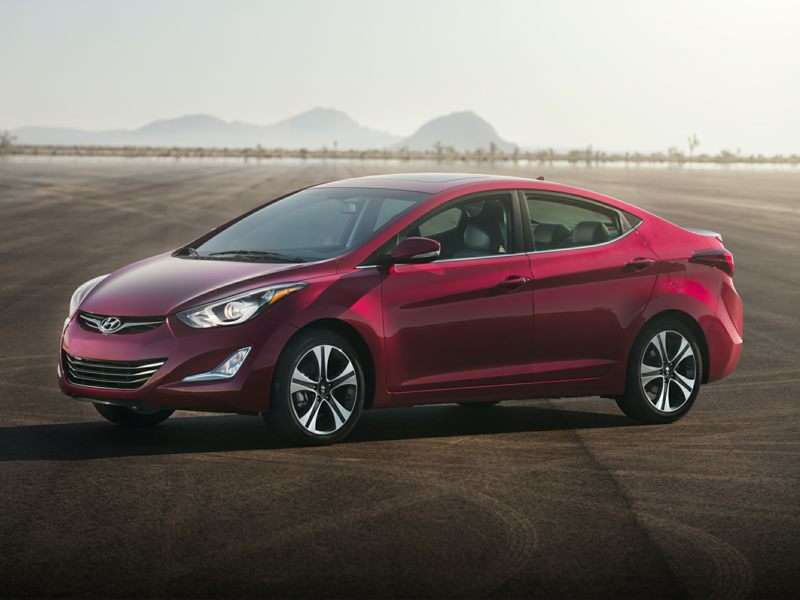 2015 hyundai elantra
The first Hyundai vehicle nameplate to surpass 10 million global sales is the Elantra, which took just 24 years to reach that total and is currently represented in this country by the 2015 Hyundai Elantra.
Boasted Bob Pradzinski, vice president of National Sales for Hyundai Motor America: "Reaching this historic mark is a testament to Elantra's staying power and the global appeal of a vehicle that delivers design, functionality and performance."
Hyundai also notes that the Elantra is only the 10th car ever to reach the 10-million-sales mark, although, technically, it looks like it's the 11th vehicle to do so. On a lark, I took a quick spin around the Internet to check this, and most sources ultimately come back to a list of "The Best-Selling Cars of All Time," published on the "24/7 Wall St." blog in January 2012. That leaderboard included:
Toyota Corolla—37.5 million sales
Ford F-Series—35 million sales                         
VW Golf—27.5 million sales
VW Beetle—23.5 million sales
Ford Escort—20 million sales
Honda Civic—18.5 million sales
Honda Accord—17.5 million sales
Ford Model T—16.5 million sales
VW Passatt—15.5 million sales
Chevy Impala—14 million sales
Be that as it may, the 2015 Hyundai Elantra is certainly doing its part to add to that total, with Pradzinski emphasizing how the company continues to "push the compact car segment with features once reserved for luxury vehicles."
The current generation launched as the 2012 North American Car of the Year, remember, and the 2015 Hyundai Elantra—built at the automaker's U.S. manufacturing facility in Alabama—combines a starting price of $17,250 and a wide range of standard features. These include not only expected basics like air conditioning, a USB port, power locks/windows, and powered and heated outside mirrors, but also up-level touches like premium seating fabric, six-speaker audio, cloth door inserts, center-console storage, and the Hyundai Drivers Selectable Steering Mode. With that technology, owners of the 2015 Hyundai Elantra can tailor steering performance to match their own driving preferences.