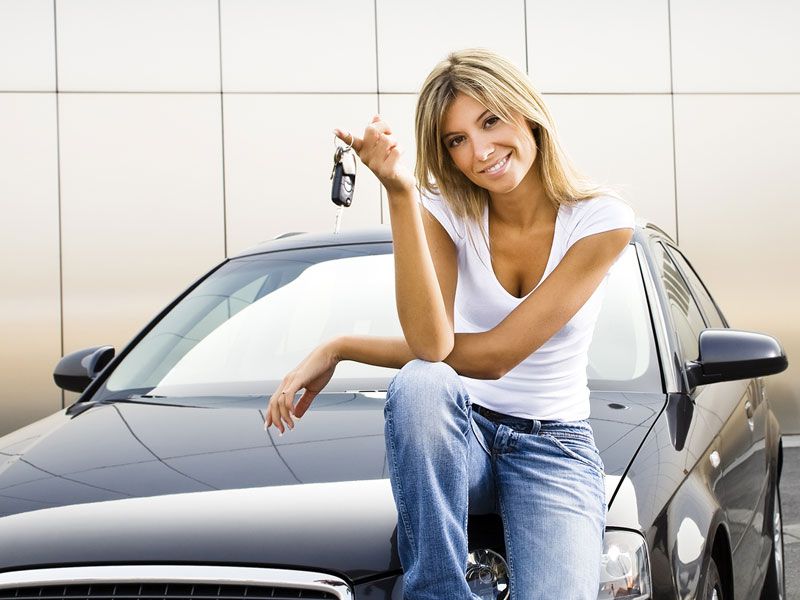 bigstock New Car keys
For many buyers, entering the car-buying process can provoke fear and anxiety. Combat those demons with information and preparation. One of the most important parts of selecting a new car is the test drive.
You can avoid the dealership through most of your process. You can research specifications, models, and pricing on the Autobytel.com website. You can read expert reviews here, too, and get recommendations. You can explore what other car buyers have to say about a vehicle, all without ever leaving the comforts of home.
But to really get a feel for a new car, you have to go for a test drive. Here's How to Test Drive a New Car.
Remove the Urgency
One of the potholes that can unsettle a new car purchase is haste. If you enter a dealership with the conviction that you absolutely positively must buy a new car today, you are at an immediate disadvantage. Take the time to explore your options before you go to the dealership. If you find yourself in desperate need of transportation, consider stopgap options that take the pressure off of an immediate decision, like renting a car, car-pooling or ride-sharing. Anything you can do to remove the urgency from the situation will reduce your anxiety and put you in a better mindset for a successful test drive.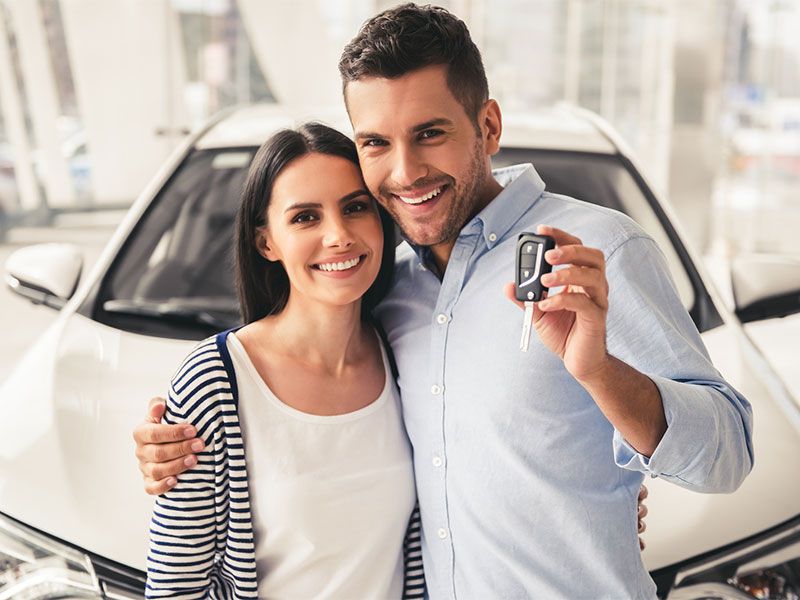 Photo by iStock Photo
Make a List
While you're researching, make a list of your requirements in a new vehicle. Think beyond budget and monthly payments. Some things to think about:
Fuel Economy – If fuel prices go up, will you still be able to afford to drive?
Speed – How do you like to drive?
Transmission – Manual, automatic or CVT?
Handling – Think about how and where you'll be driving most often.
Safety Features – Which active safety features interest you?
Size – Where will you park your new car? Will it fit?
Cargo Space – What kind of cargo and luggage do you carry?
Towing Capacity – Do you need to tow a boat or trailer with your new vehicle?
Passenger Accommodations – How many passengers do you carry on a regular or occasional basis?
Color – Do you want your new car to stand out from the crowd, or blend in?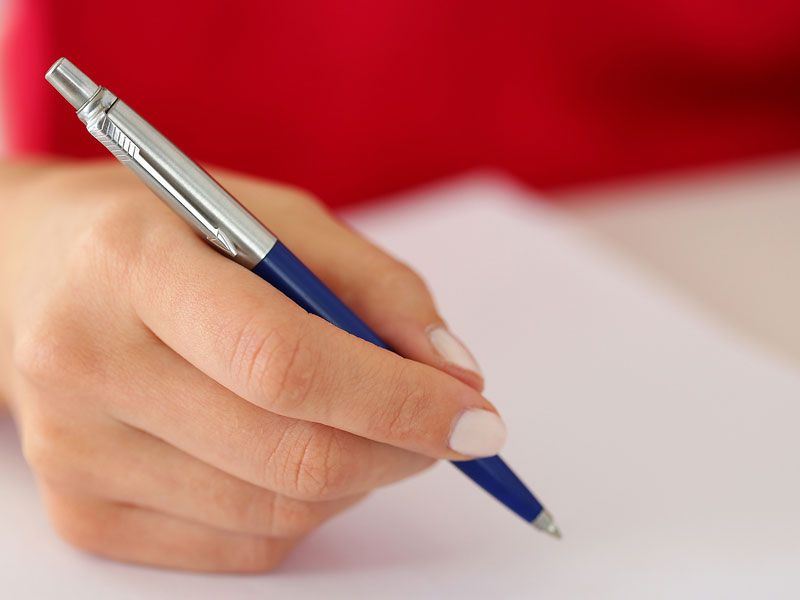 Schedule Test Drives
Make an appointment for your test drive. Try to carve some time out on a weekday morning when the dealership will be slower. You will feel less pressured, and you'll get the undivided attention of a sales consultant. If a dealership is unwilling or unable to let you test drive, move along. A new car is too big of an investment to make without a test drive.
Unless you've set your mind to a specific make and model, you will want to drive more than one vehicle before you make a decision. Schedule multiple test drives, leaving your top choice for last. That will provide you with a reasonable basis for comparison – and might even reveal a new favorite before you're done shopping.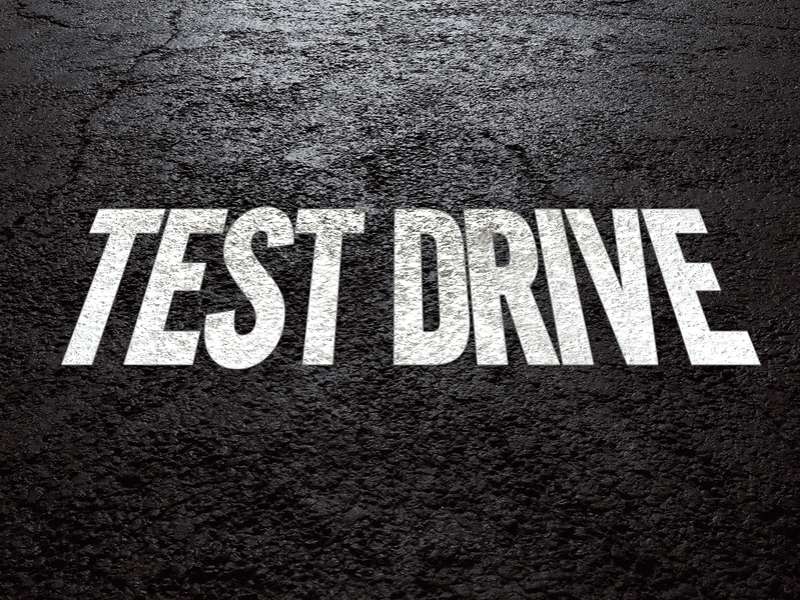 Map a Test Drive
Many dealerships have demonstration models on hand for test drives. Be sure that the vehicle you test drive has the engine, transmission and general specifications of the car you're considering. A good sales consultant will have a prepared test route to show off the car's performance on the road, but don't rely on that. Design your own 20-minute route that originates and ends at the dealership.
Your route should include:
Stop-and-go traffic
Freeway/highway entrance and merging
At least five miles of highway cruising
A section of rough pavement
Some gentle curves and some tight curves, if possible
A quiet road or empty parking lot
Print out your route with a map and turn-by-turn directions. You will engage your sales consultant as your navigator, or better yet – bring a friend who can ride along with you.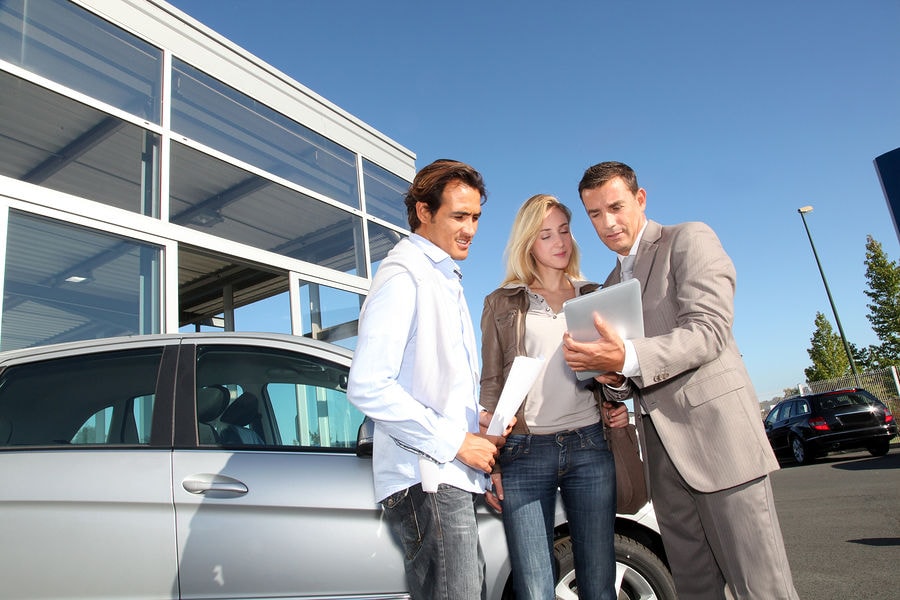 Before You Drive
Many dealerships require the sales consultant to drive the car off the lot before a test drive. Use this opportunity to explore the front passenger seat. How's the legroom, head room, shoulder and hip space? How big is the glove compartment and center console storage? When it's your turn to drive, take your time to prepare. Sit in the driver's seat, and adjust the seat to your preferred driving position. Set the steering wheel for the right angle and reach. Adjust the side view mirrors for the proper view. Notice how far you have to reach to adjust the rear-view mirror. If you use a smartphone, connect to the vehicle's Bluetooth and make a test call while stationary.
Start off gently, and be sure to pay attention to traffic conditions. Obey all traffic laws, and use your signals.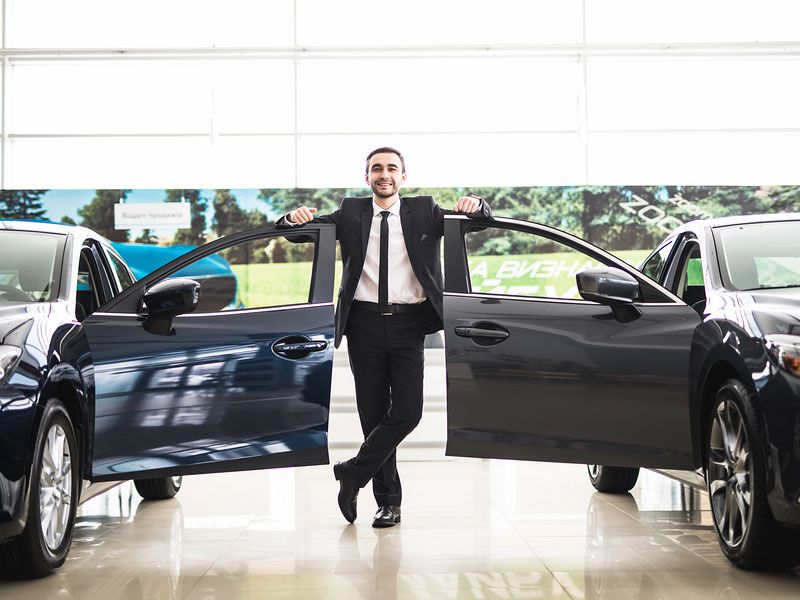 Photo by Bigstock
Stop-and-Go Traffic
Explore how you feel while driving with other vehicles in close proximity. How are the sight lines? Are you comfortable making lane changes? Can you see well over the dash? When you are stopped at a traffic light, can you see the signal without leaning forward to see beyond the roofline?
Pay attention to the throttle and brake pedals. Is there sufficient space for your feet? Does the gas pedal react smoothly? How far does the brake pedal travel before you feel the car slowing?
If you're driving a manual transmission, how is the clutch pull? Can you engage the transmission without lurching or slipping the clutch?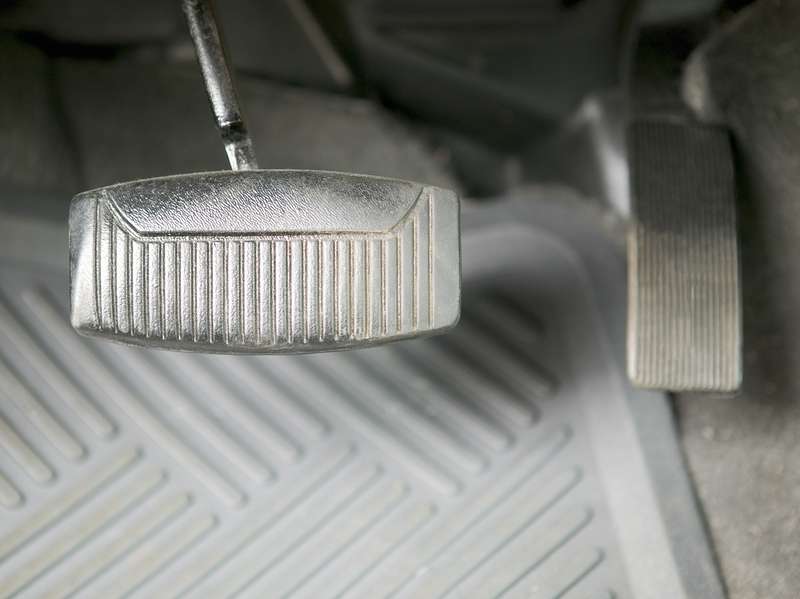 Freeway/Highway Driving
A freeway onramp is a good place to test acceleration in a safe manner. Look for an opportunity to allow traffic ahead of you to clear before you enter the freeway, and accelerate smoothly and assertively, paying close attention to the traffic ahead. How does the car respond? Are you confident that you can achieve merging speed in the distance allowed? Does the engine sound like it is comfortable with your inputs, or does it sound thrashy and tortured? Once you've merged with traffic and hit freeway speeds, notice how the car performs. Does it cruise confidently and comfortably? Is it easy to maintain a constant speed? Does the car feel like it has speed in reserve to overtake slower traffic safely? Pay attention to road feel and tire noise.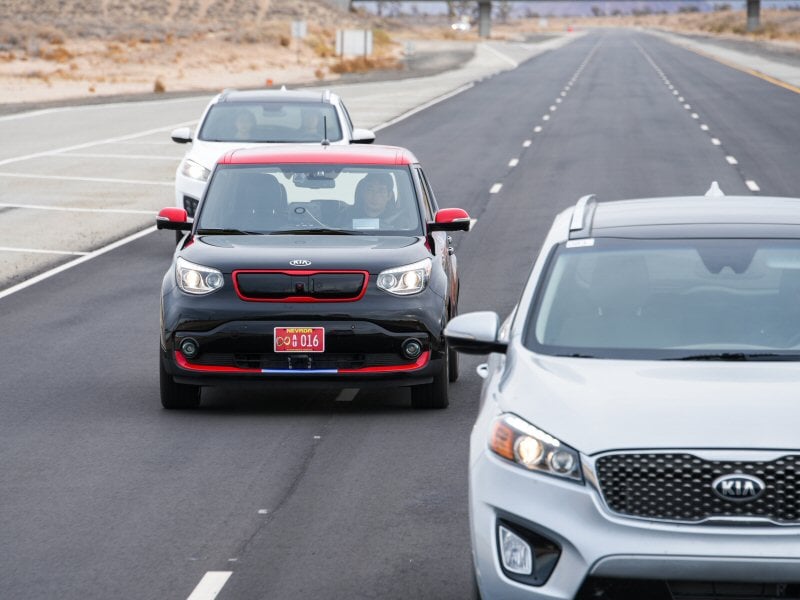 Rough Pavement
Not all of our driving is achieved on smooth surfaces. Find that section of road that's under construction or in some disrepair – easy enough to do in most areas, unfortunately. Drive conservatively, and see how the car responds. Does it jolt when confronted with potholes, or does it swallow up the bumps? If speed bumps are a constant where you live, test the car out for ground clearance at a low speed.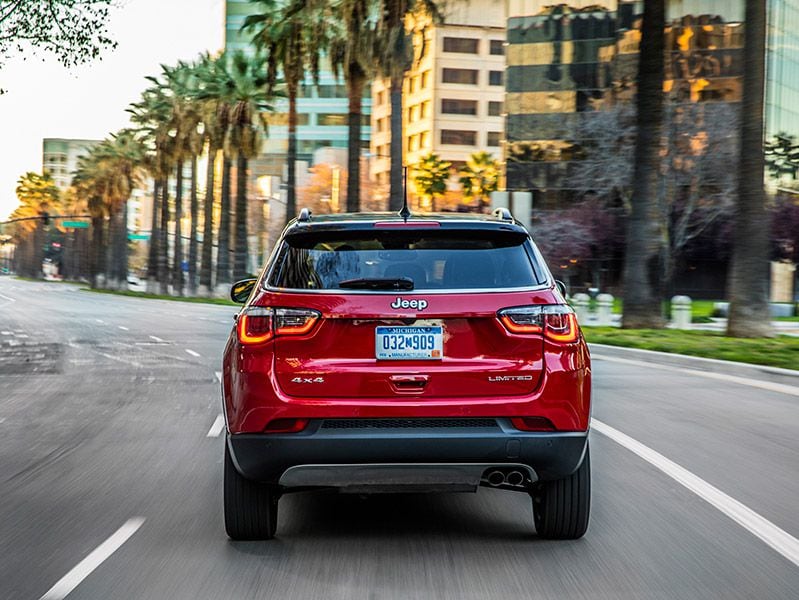 Photo by Fiat Chrysler Automobiles
The Curvy Part
Some of the most enjoyable driving you'll ever get to do is on a curvy road. Be sure to include your favorite lane or drive, and observe how the car shifts its weight when you turn the wheel. Some body roll is acceptable, but too much will cause your passengers discomfort.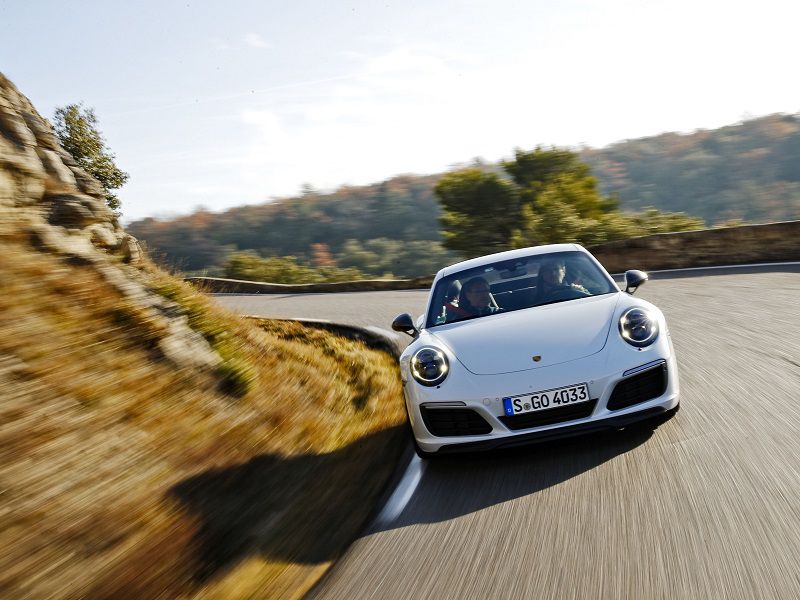 Photo by Porsche
Quiet Road/Parking Lot
Warn your sales consultant that you're going to test the brakes. Find a spot (hopefully a parking lot or dead-end road) where there is no other traffic, and sufficient space to accelerate up to 20 mph. Make sure there's no one behind you or in front, bring the car to 20 mph, and stomp on the brake pedal, maintaining your direction in a straight line. Hold the brakes to the floor until the car is at a complete stop. You should feel some pulsing in the brake, and may hear clicking noises. This is the anti-lock brake system at work, and is totally normal. The car should stop confidently, without any skidding or swerving.