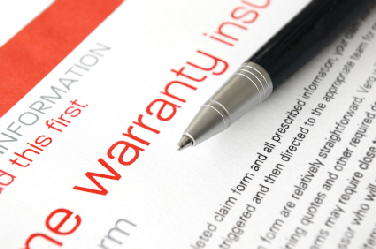 Unless your car is covered under full warranty protection, you will want to know how to save money on car repairs. No matter the age or mileage of your car, the day will come when your car ends up in a repair shop for one reason or another. Often, the trip to a repair shop can cost hundreds or thousands of dollars, depending on the problem. And sometimes, you will end up paying much more than you really need to because of time-sensitive situations, not knowing the real problem or just plain being ripped off.
This happens to many unsuspecting customers who just want their car repaired and back on the road. The mechanic goes under the hood to diagnose the problem, but comes out with a large list of things that should be replaced and/or repaired at once. This can take your $100 repair bill up to several hundreds of dollars in a very short time. The worst part is bad shops may tell you these repairs must be done as soon as possible, for your safety or for your car to continue to run properly. The best way to keep the bill down and keep the repairs legitimate is to get a quote and have it in writing. If you have any questions or concerns, talk to the mechanic before leaving your car. If you don't get a reassuring answer from the mechanic, don't hesitate to get a second or third opinion from a different shop.
Many shops have special service deals advertised to bring in business. An oil change for $10 or a free transmission or A/C check are popular specials. The problems begin once the mechanic has your car in the shop and begins suggesting all of the repairs or services that your car needs right now. Some shops may even perform the repairs along with the special and then stick you with the bill. The best way to avoid these problems is to either stick with the dealer for regular services or a shop that comes highly recommended by several others.
The most common and probably most expensive problem can be from dealing with a mechanic or shop lacking the knowledge to correctly diagnose and repair your car. If you bring your car into a shop because something is wrong, make sure they diagnose the problem, put the full cost of parts and labor on paper for you and then give the go ahead for the repair. Believe it or not, some shops still don't use diagnostic tools to find where problems are. Instead of using a diagnostic tool on the car's computer system, a mechanic may play the guessing game and replace a part. The problem occurs when replacing that part doesn't fully correct the problem and another part is replaced. This cycle can end up costing you hundreds of dollars in unneeded parts and labor, and in the worst cases, still not correct the problem. Use a shop that diagnoses repairs and guarantees their work.
If your car isn't completely out of commission or if you have a good deal on a rental, take the time to look around and do some research on mechanic shops around you. Ask others for their experiences, talk to past customers, make sure the mechanics are certified, check with the Better Business Bureau for complaints and go with the shop that feels like the best fit for you. When you find an honest, competent mechanic shop, stick with them.
When you get a quote or diagnoses, do a little research so that you know what the mechanic is talking about. This can help you understand the part, the repair process and can give you an idea of what the repairs should cost.
If possible, ask the mechanic to use remanufactured parts rather than brand new parts from the vehicle manufacturer. Remanufactured parts can work just as well as new parts and most often are available with good warranties.
There are many ways to keep the costs down, keep your car in good shape if you know how to save money on car repairs.