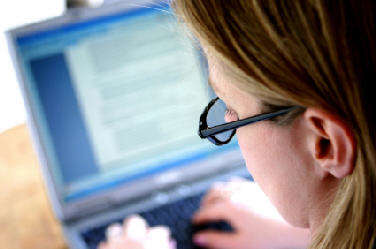 : Before you begin to research a car, you need to know three very important rules of researching.  In fact, these rules not only apply to just car research, they should be followed for every type of research.  Whether you want to conduct new car research or used car research, search for the best price on a new ceiling fan, or need to help your fifth grader do research on George Washington, you must adhere to these rules.  Otherwise, you may end up using information that could, quite likely, be inaccurate.  While you might not lose a whole bunch of sleep for over-paying on the ceiling fan, over-paying hundreds of dollars on a car that never lived up to your expectations (or worse, losing your child's trust in you because George Washington wasn't really the President during the Civil War) will haunt you much, much longer. 
If you are considering buying a new or used car, then knowing how to perform car research properly will not only help you find the perfect car, but also save you money.  There are two basic parts to research a car: educating yourself about the cars (makes and models) and becoming familiar with current prices.  As you conduct your car research, take thorough notes, and write down everything.  
Do not conduct both parts of your car research at the same time: it is counter-productive.  You should first concentrate your new or used car research on the car.  Even if you already think you know what make and model car you want to buy, you should still take the time to do this part of your new or used car research to confirm your decision.  Of course, the results of the car research will be a huge factor in your final decision.  But, at this point, don't try to search for the best price for every make and model you are considering; just use price to help you decide if a particular make and model is in your price range.  For this part of the car research, do your due diligence for each make and model you are interested in possibly buying.  Go to the manufacturer's website, find the reviews (expert and consumer) online, locate as much information as you can about the features and options, and talk to knowledgeable people (the research rules always apply for all situations, no exceptions). 
Once you have decided on the makes and models that you consider worthy of your hard earned money, you can begin to research car prices.  It is this point when you can start concentrating on finding the lowest price for the cars you are considering buying.  If want to research a new car, go the manufacturer's website.  Most manufacturers have online software where you can "build" and price your dream car.  If a used car is more your fancy, there are a lot of websites that have tools where you can reserach cars side-by-side.  From there, you can now start searching for the dealership or a private party offering the car you want for the best price.  Also, if you research a used car, make sure that you check its' vehicle history report.        
Especially if you research new cars, do not rule out buying outside of your local area or state.  You might find that the demand for the car you want to buy is considerably less somewhere else, thus considerably less expensive.  It might actually be cheaper to buy the car of your dreams from an out-of-state dealership and have it shipped to your driveway for less money than buying it locally.
A credible source of information is one that provides consistently current and accurate information and that is essential when you research a car whether it is new car research or used car research.  Regardless of what car research you do, credible sources are recognized by experts of whatever particular field or topic you need information on to be trustworthy.  In fact, they are usually the sources that experts most often refer to for their own car research.  For example, when car dealerships are considering how much to offer a customer for a trade-in vehicle, they likely have two or three sources of information that they always use when they research a car because they are considered by the auto industry to be the most credible sources of information when researching used cars as trade ins.  Many of the tools that these experts use are available online for regular consumers to research new cars or research used cars.
When performing research, it is important to take your time.  Do not rush.  Keep very detailed notes, write everything down.  Do not take any shortcuts, especially if you are doing car research.  And, finally, when you research new cars or research used cars, it is not exactly exciting so don't procrastinate like you might have for school assignments.  You are not doing yourself any favors if you plan on shopping for your brand new car over the weekend, but wait to start your new car research until after work on Friday. It is a good idea to spread out your car research over several days, because the last thing you want to do is overwhelm yourself information and get burnt out.  In other words, you will begin your car research enthusiastic, giving each car you research the attention it deserves but you will end up feeling tedious monotony that happens when you research a car, thus spending less time searching for the information you need to truly research a new car or research a used car thoroughly.
Always confirm any information you find with a of two other credible sources.  The adage, "knowledge is power", is especially true when you research used cars.  Not only do you want to learn as much as you can about the cars, you also need to research used car vehicle history reports.  Find as much confirm-able information as possible. You can use that information as ammunition when you negotiate your price for your soon-to-be brand new or new-to-you used car.  Know that while credible car research resources are more often than not, trustworthy, they are not infallible.  The whole point of performing car research is, after all, to find your perfect car at the lowest price.