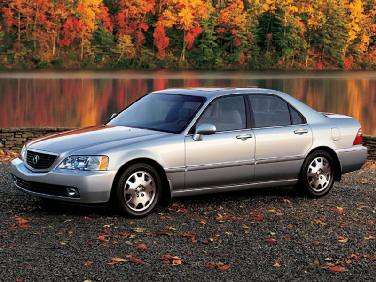 Have you been thinking of buying a used car?  If so, maybe you haven't put much thought into how to locate deals on used cars. There are many choices available to make the best decision that fits your needs. Hopefully these tips on how to locate used car deals can help you on your next adventure of looking used car deals.
There are many ways to search for deals on used cars. You can search in your local newspaper, although there are so many other resources. You should find the method that is most comfortable for you. 
Peruse through newspaper classified listings
Seek "for sale" signs on cars in your area
Word of mouth through family and friends
Browse local dealerships
Surf the web for classified ads, fee auto search websites, dealerships, etc.
When searching for used car deals, consider searching in all of the possible places that fit your lifestyle. You may love window-shopping at your local dealership for best used car deals available. You may feel more comfortable browsing the Internet searching for deals that way. Or, you can do all of the above. Keep your options open. You never know where the best used car deals are going to be for the kind of car you are looking for.
If you decide to search the Internet, there are many website you can use for free to do a search.  For instance, in the used car section of Autobytel.com, enter a specific make and model to get pricing, color of the vehicle, mileage, and the VIN number.  You can then use the VIN number to review Vehicle History Reports.  Sites like this have useful tools for you to gain an advantage once you decide on the vehicle you want.
Tools available on websites to help you find deals on used cars:
Vehicle History Reports
Suggested Retail Pricing and Comparisons
Contact Form – To Contact Dealer's Directly
Links to Similar Cars
Free Quotes
Free Tips and Advice on the Buying Process
Whatever your course of action, I suggest narrowing down your desired car and learning a few key things about that vehicle before venturing out.  Have those key things written down or, at the very least in your head, so that when you decide to buy, you have ammo on what it is you want and what it is you will not settle for.  It will not only help you to stay on track with your purchase, but will also assist you in your knowledge as a consumer. 
One thing to think about is what your reasons for buying a used car might be.  You could be looking for the best used car deal you can find to fit your financial budget.  Maybe you would prefer to buy a car outright and not have the commitment of a car loan. Or, you have an appreciation for getting the most "bang for your buck" and prefer used cars over new cars. 
The next thing you want to have in mind before your search is "what kind of car do you want?"   We all usually know exactly what we want, right?  Not always the case; especially when browsing.  It can be overwhelming and just plain exciting to see all that is out there. It helps to have something more specific in mind so you are not blindsided when that shiney red convertible with a fantastic price pops up on your search. Keep a focus on what you need and want, not something you are not in the market for.
Once you have narrowed down your search, you will be able to look with more confidence and without second-guessing yourself on your needs. Now that you have a good starting point, you can move on to the more fun part: browsing used car deals and finding that perfect car!
 A few other things to consider doing in your search is to read articles and reviews about the type(s) of car you have selected.  After all, you are looking for the best used car deals but with your pre-eminent interests in mind.  You don't want to get something "just because" you want it. The more information you have on hand, the better equipped you will be to make a quality decision. You want this car in your driveway; not worrying about details you may have overlooked.
Remember to know your maximum price. It's easy to get carried away when you are caught up in the hunt!  Good luck, but most of all have fun on your search for used car deals!