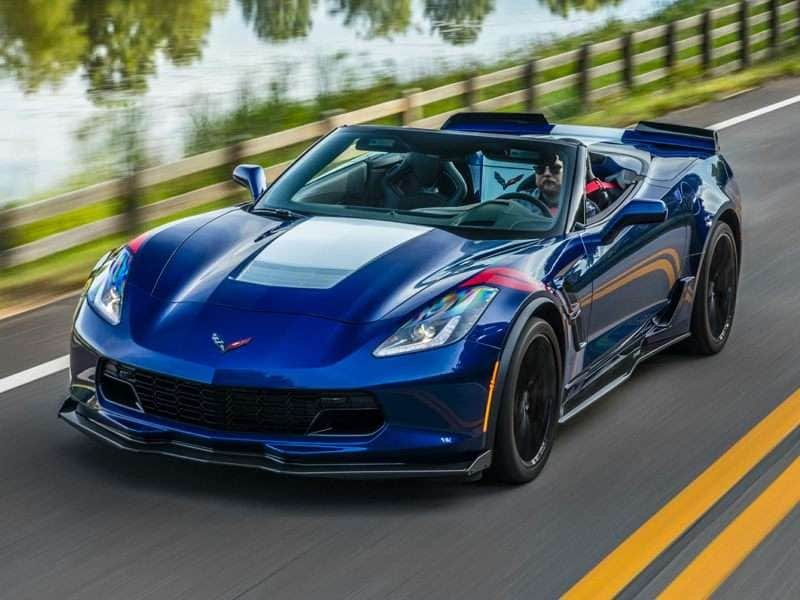 2019 Chevrolet Corvette Grand Sport Blue Front Three Quarter ・ Photo by General Motors
If you want to keep the car buying experience fun, it's not hard to do. There are a few things to do and some homework involved, but more than anything else, it's about your attitude. Once you understand a couple things, you will have a lot more fun with the process. 
First, buying a new car is big business. Over 17 million new vehicles were sold in the United States last year. More than one million Americans are employed to build those vehicles, and two million more work in dealerships. Competition is fierce from the drawing board right through to the showroom floor. Too few people understand that every auto dealer really needs their business to remain profitable. Customers tend to stick with a familiar brand and a particular dealer when they're happy. So it's not just your next car that the automaker and the dealer want to sell you, it's all the vehicles you will buy in the future. Buyers who understand this have much more confidence going into the buying process.
Keep your perspective.
First, remember that new vehicles have never been better than they are right now. You can choose any measurement you want, from fuel economy to raw engine power, digital connectivity to physical comfort, advanced safety to sporty handling. A 2019 vehicle will outperform those built just 10 years ago in every way.
So enjoy your first smile right now, because you're going to buy one of the best cars ever made. Keep smiling because the process of buying your new car has also been improved. If you enjoy the traditional process of haggling with a salesman, you can still do that, though some people would rather break a leg. If haggling is not your way, many dealers are happy to offer no-haggle pricing and a transparent process. The Internet has revolutionized everything about car buying.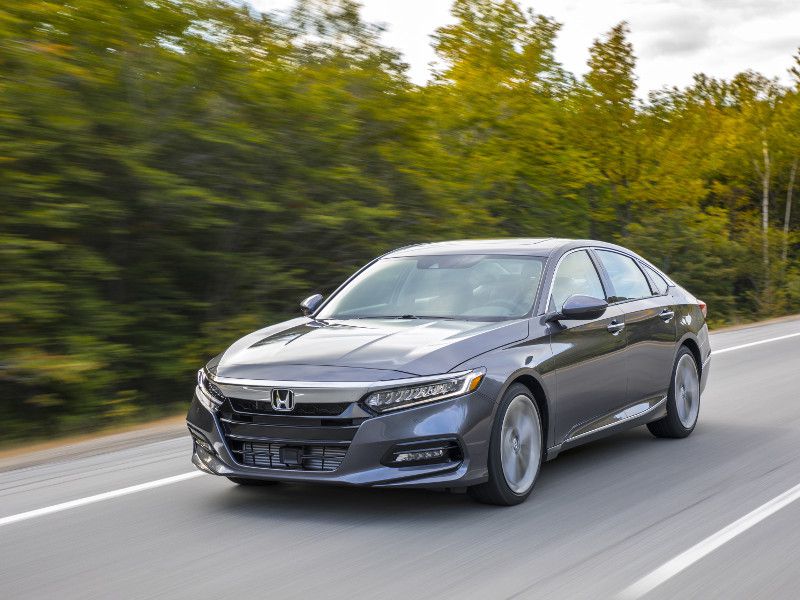 Photo by Honda
Do your homework.
The Internet revolutionized the new vehicle purchase process by giving every buyer ready access to the same information the car dealer has always had. You can know in advance what any given car should cost, and what people in your area have been paying for similar cars. You can decide in advance what trim level and features you want, and you can take your time. You can even get a good idea of the value of your trade-in. 
When you finally walk onto the dealer's lot, you can know exactly what you want, and you can know if the dealer has exactly that vehicle in stock. You'll know what the manufacturer's suggested retail price should be, and what others have paid for similar vehicles lately. You'll also know what your old car is worth. When you think about it, you're holding all the cards, and that's fun.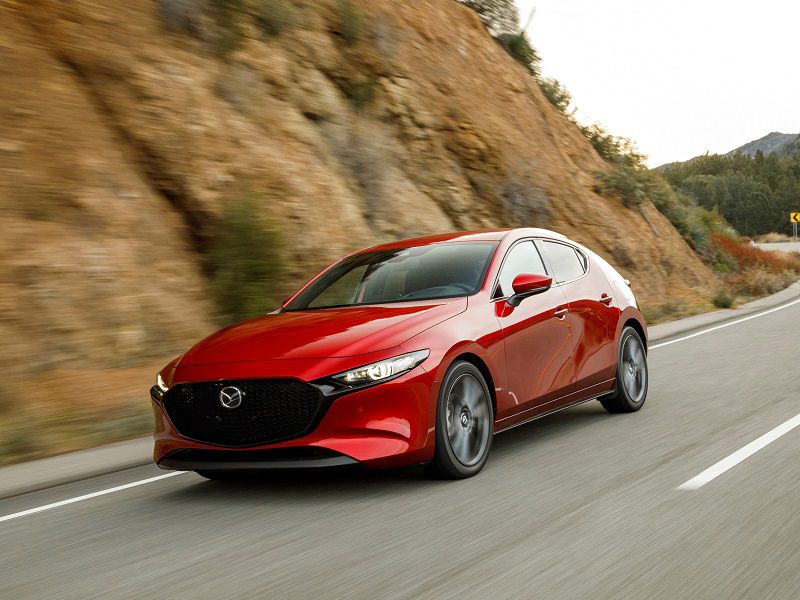 Photo by Mazda
Choose the vehicle you really want.
One way to make sure the buying process stays fun is to get exactly the vehicle you really want. Try this exercise: Forget about price for a moment and just make a list of all the things you really want. Maybe it's heated seats, leather upholstery, a big touchscreen infotainment system, and the sport model with the nice wheels. Imagining the car you really want is a great way to get excited and keep the experience fun. 
When you have your list, start shopping. Comfort and technology features that used to be limited to luxury cars have been making their way into every new vehicle. So it's quite possible to get all or most of your wish list without breaking your budget. Finally, consider automakers that you haven't shopped before, because you might be surprised at what you can get.
Photo by Volvo
Use that online build-and-price tool!
One of the greatest inventions for enjoyable car buying is the online "Build and Price" tool that all automakers include on their websites. You can sit at home and try out every possible combination on a vehicle, and see what happens to the price. The tools will show you what the interior and exterior will look like, and then which dealers have your exact configuration (or one very much like it) in stock.
On the last screen of every build-and-price tool, there's an option to have local dealers contact you. That's a great idea because it makes the dealer send you their first offer before you even set foot on their lot. You can compare offers from different manufacturers and dealers in a zero-pressure environment.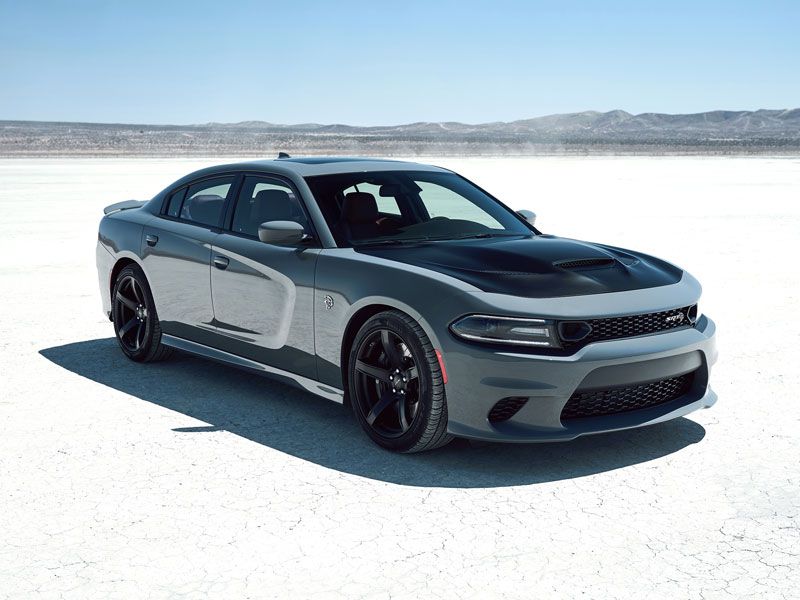 Photo by Fiat Chrysler Automobiles
Look for manufacturer incentives.
Another benefit of online research is finding out about current manufacturer incentives. Automakers offer some great benefits if you buy the vehicle they need to sell. Sometimes it's as simple as money off the purchase price, and other times it's low-rate financing or an attractive lease deal.
It's important to read all these offers carefully, however, because these offers are frequently limited. Automakers often provide different incentives for different regions of the country. Also, many special offers apply only to specific trim levels or option packages. Finally, almost every automaker provides automatic discounts to active duty military and first responders. If that's you, bring your official ID along to the dealer for a bonus.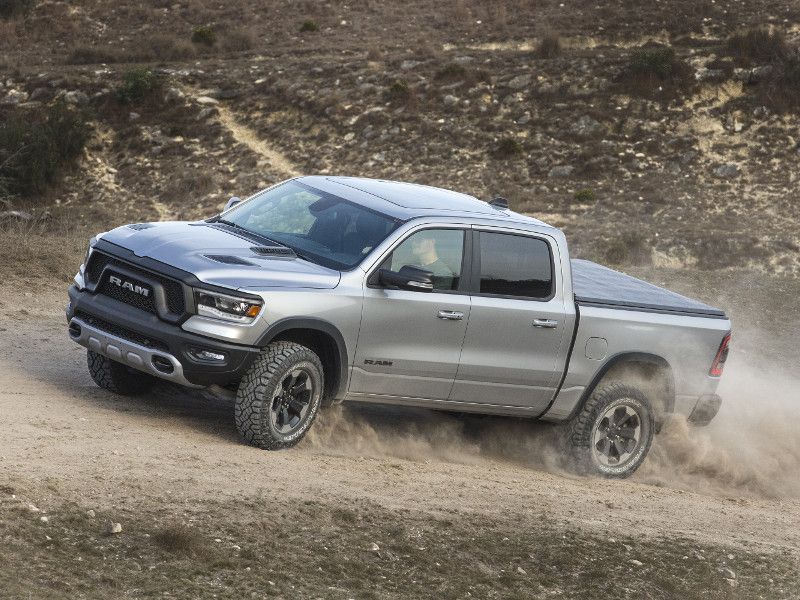 Photo by Fiat Chrysler Automobiles
Get your financing ready.
One step that is absolutely crucial in the buying process is to have your financing pre-arranged. Talk to your bank or credit union and get a pre-authorization for enough money to buy the car you want. You don't have to use all of it!
The benefit of having this pre-arranged is that it's another card in your hand. Dealers earn a lot of money from lenders by facilitating a loan. If you have pre-authorization, they have to offer you a better deal to get that part of the transaction.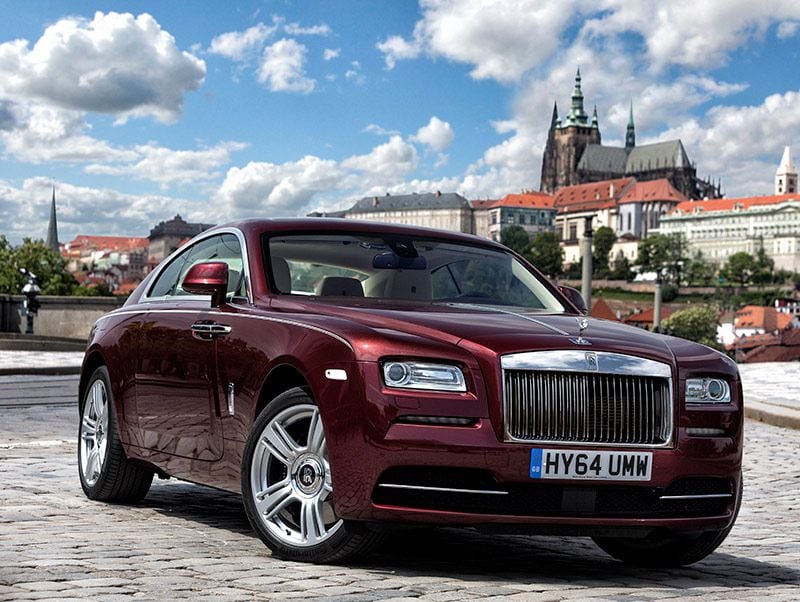 Photo by Rolls-Royce
Choose your dealer.
Most people have plenty of local dealers to choose from. Even if you don't, most people only buy a new vehicle every four or five years, so it's worth the time and effort to drive some distance to get the best deal. The online revolution has brought every dealer closer to you, because even if your town has only one dealer, its staff knows they're competing against the dealer in the next town.
Remember that you can have your vehicle serviced at any dealership of the same brand, and your new vehicle warranty is good at all dealerships of that brand, regardless of where you bought the car.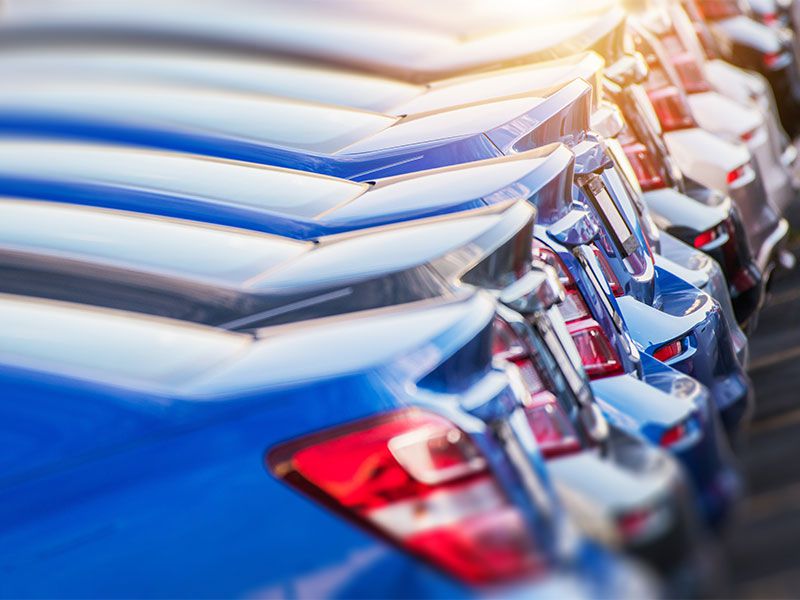 Photo by iStock Photo
Take lots of test drives.
The test drive is where the buying process really becomes fun. This is your chance to sit in the car, feel how comfortable the seats are, check the visibility and the audio quality, and imagine yourself as the owner. A test drive is not a commitment to buy, so take plenty of drives.
If you're sure you want a particular model, test drive or at least take the time to sit in several different trim levels, including the top and the base trim, so you know what's available. The most important thing is to actually drive all the different brands and models you're considering. That's because there are things you notice only when you're behind the wheel.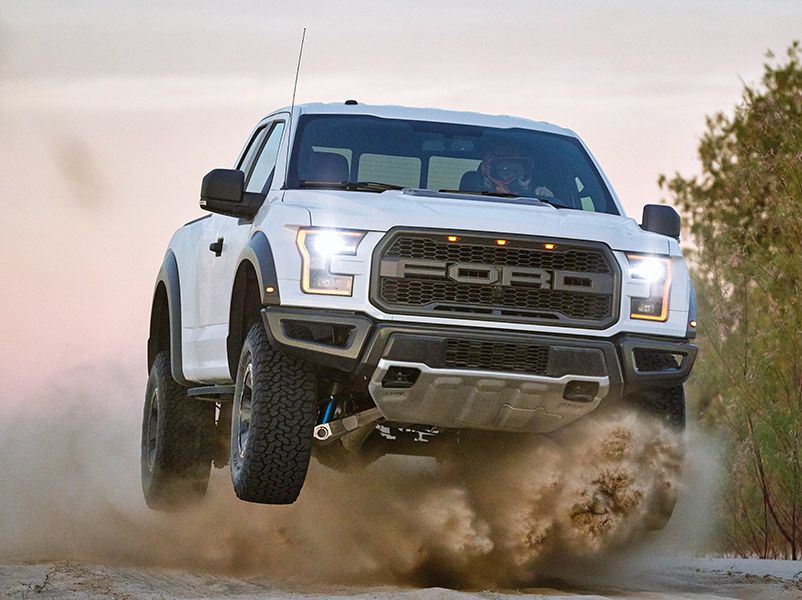 Photo by Ford
Don't buy immediately.
Maybe the hardest thing to do is to sleep on a purchase. Auto dealers hate it, because if you leave without buying, you might not come back. That's why they try to get you to buy right away. They may tell you that the vehicle you want might get sold to someone else if you don't act immediately. That's true, but dealers tend to restock vehicles that sell. There will be another, or you can order the exact vehicle you want. 
Go home after your test drives. Take a day and reflect on the choices you made and the test drives you experienced. Go over your wish list again and ask yourself if you made too many compromises on things you wanted. Sometimes the smart thing to do is buy the car you want most, even if it costs a little more. Then go over your budget and ask yourself if you can really afford to. One last thing: If you go home, the dealer might just call with a better offer to bring you back in.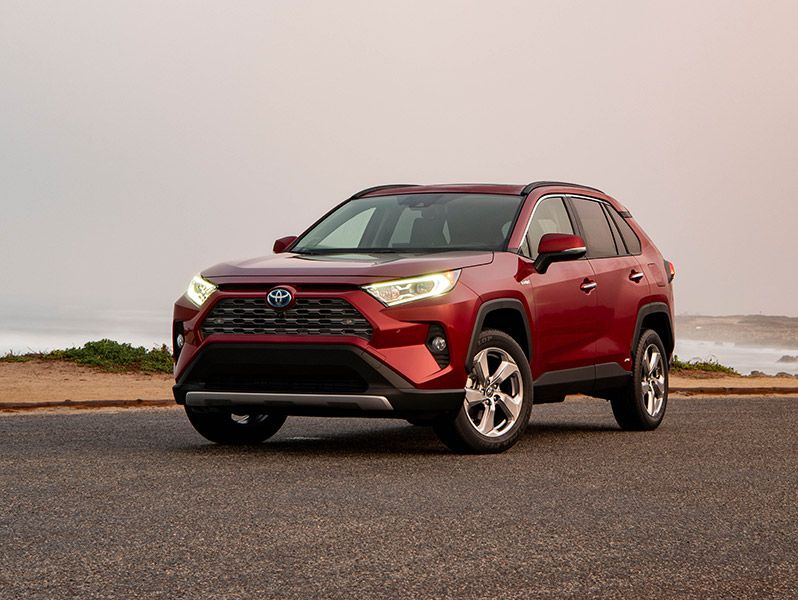 Photo by Toyota
Make the right deal.
The best way to keep the car buying experience fun is to do a good job at it. When you have done the homework, you've got the information you need to make a smart purchase.
The buying process is fun when it ends up with you driving away in exactly the vehicle you really wanted. That's important because in three or five years you probably won't even remember exactly how much you paid for your car, but you will enjoy it every day. That's the most important thing.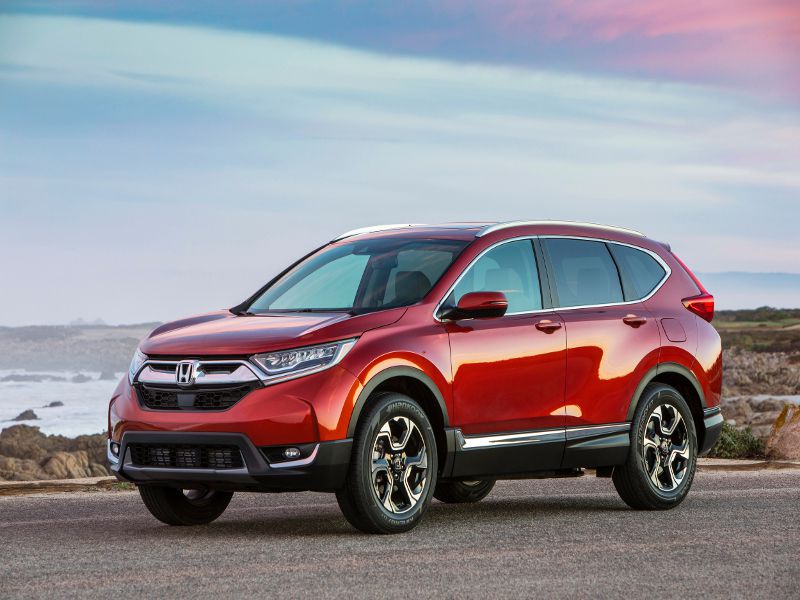 Photo by Honda