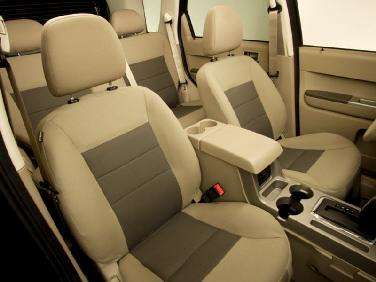 heater, air conditioner
A thorough car inspection is an absolute must if you are planning to buy a car.  Never purchase a car without vehicle inspection including the exterior, interior, and taking it on a test drive.  One option is to take the car to a reputable mechanic for a professional used car inspection but you can also do a preliminary car inspection yourself. The following tips are for used car inspections, but can still be useful for new car inspections, as well.
1)     Examine the paint and body.  Is the paint faded or worn?  Also, look for scratches, chips, cracking, dings, and rust.  Do not forget to look at the roof during the vehicle inspection.  Are there any dents or other obvious body damage or defects?  Make sure any trim and/or molding on the car is secure and not coming loose.  Look for faded or cracked rubber, especially when doing a used car inspection.
2)     During the car inspection, look at the windshield and all the windows for cracks, holes, and scratches.  Do the same for the side mirrors, and also check that they are securely in place and adjust properly.  Make sure the plastic covers over the headlights (running lights and high beams), brake lights, turn signals, and parking lights aren't faded, cracked, or broken- and are all working properly. Remember when doing a used car inspection that fogged headlights are a common problem and that they can be replaced.
3)     Check the condition of the tires.  Look for damage, like deep scratches/scrapes, creases, or other abnormalities during the vehicle inspection.  Make sure the tread for all tires are also in good condition.
4)     Check all the doors, trunk, and hood on the car. Inspection that they all open and close securely and that all the seals are in good condition (not faded, cracked, ripped, or torn) is not just to see how good they look but how safe they perform. Also, make sure inside the trunk is in good condition.  Is the upholstery in good condition?  Are there any rips, stains, holes (in the upholstery or through the frame), or other signs of damage?
5)     A layman's car inspection will always include a general check of the overall condition of the engine.  It should have a fairly clean appearance, and the belts should be in good condition (not faded or cracked). Look for signs of leaks, such as splatter marks or engine surface fluid build-ups in the case of a used car.  Inspection of the levels and the cleanliness of all the fluids (oil, transmission, coolant, etc.) is a good idea.  For example, when you check the dipstick during a car inspection, the oil level should be almost full and not completely black in color. 
1)     Look at every inch of the upholstery (including the floor mats and under them) for stains, rips, burns, fading, and wear.  Make sure the ceiling headliner is tight and securely attached, with no signs of sagging or movement- try to pick and pull on it. Don't be shy! You might buy this car that you are doing a car inspection on.
2)     Make sure all the seats and belts function properly.  Sit in every seat, make sure they are all comfortable, or, even better, bring the family and let them help you.  If there are removable seats, make sure you able to take them out and re-install them without problems during the car inspection.  You don't want to find out after purchase that they don't work because you forgot to check during the car inspection.
3)     Look for signs of flood damage when doing a used car inspection.  This is very important, because it is not uncommon for vehicles to be taken from disaster affected areas to be sold elsewhere.  Look for water lines on the body of the vehicle, in the trunk, or on the interior upholstery.  Also, look for mildew and/or moisture.  If you find any signs of flood damage, do not buy the car.
4)     Check that all the electrical equipment and components in the car are working properly.  Test the radio, other dashboard features, dome and rear view mirror lights, electrical outlets (cigarette lighter receptacles), power windows, sun/moon roof, etc.
5)     Test all the other, non-electrical, components and features in the vehicle, like windows rollers, sun visors, center and/or passenger consoles, manual roof windows, seat adjusters, etc.   
1)     With the hood open, start the engine and make sure it starts right away.  Listen for any unusual noises, like rattling, knocks, pings, backfires, etc.  Next, inspect the engine while it is running.  Keep listening for unusual noises as you look for obvious mechanical problems.  Are the belts running smoothly or do you see any signs of leaks around the hoses, radiator, or engine seams?
2)     Before you leave on your test drive, turn off the ignition.  Wait a few minutes and restart the engine.  You want to make sure that the car restarts right away.
3)     You should spend a minimum of 20 minutes on your test drive during a used car inspection and even more if possible.  Divide your time between city (stop and go) and highway driving.  Reputable sellers will not have a problem with this, so do not consider buying any car that you are unable to test drive on the highway.  Since you already tested the radio, do not turn it on for the test drive.  You'll want to be able hear the engine and other vehicle noises for a real car inspection. Listen for possible problems, without distraction.  As you are driving (safely), make sure you really test the vehicle's acceleration, brakes, cornering ability, etc.  In fact, try to find a safe location where you have plenty of space where you can accelerate quickly and brake hard to test the car's stopping power.
4)     If possible, try to get on the highway for the beginning of your test drive.  That way you can make sure the car still runs smoothly and the engine doesn't run hot after highway driving.  Also, once the engine warms up, test the heater to make sure it blows hot air.  Then, test the air conditioning to make sure it works, as well.  Leave the air conditioning on longer to see if the engine temperature is affected.
5)     When you get back from your test drive during you car inspection, let the engine idle for at least five minutes, again, to test the engine's temperature.  Take that time to ask the salesperson any questions you might have.  When you turn off the ignition, wait a few seconds and start it again.  If you want, repeat once or twice more, waiting longer between restarts.
6)     After your test drive, take a few minutes to re-inspect the engine, and the rest of the vehicle.  If you are interested in buying the car, make sure you ask thesalesperson for a vehicle history report, like AutoCheck- or obtain your own report if dealing with a private seller.  Again, any reputable sellers will not have a problem with this as part of a car inspection.  Sometimes, major damages from accidents or flooding are very well hidden by previous owners, so do not buy a car without one.  Also, it is a really good idea to have a mechanic do a car inspection on the vehicle for signs of major repairs that were performed "off the books".  If you have a regular mechanic or repair shop, you might get a vehicle inspection for free. Hopefully, you don't have to remind them of your loyalty.
7)     You should now have a very good idea of the vehicle's condition and your interest in buying it from doing a proper car inspection.  You should also have an idea if the car is priced fairly, or if you need to negotiate on the price.  Use your knowledge and assert your confidence to get the car you want for the price you want.