A little research, TLC, and shopping around can go a long way.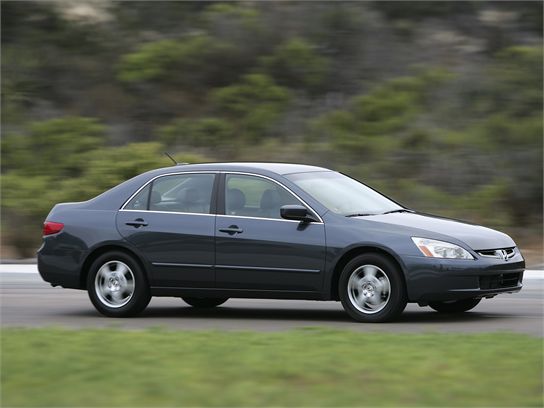 Honestly, trading your used vehicle in is almost always a losing proposition. You'll get more money for your old car by selling it to a private party yourself. However, there is no denying the convenience of arriving at a dealership with your old ride and leaving with just the new one. If you choose to trade your old car in at the dealership, here are a few things you can do to maximize its value.
The first step in getting the most for your trade-in is knowing what it's worth. Find your car's trade-in value with Kelley Blue Bookand then determine what price you would be willing to accept. By going to the dealership prepared with a price in mind, the dealer is far less likely to be able to take advantage of you.
Make no mistake, dealers want your old car. In some cases, it may be more profitable for the dealership to take your trade-in and sell you a new car than to simply have you purchase a new car outright. This is due in no small part to the profit margins that dealerships must adhere to in order to actually post a profit. It is actually far more lucrative to sell used cars than new, as new cars have a Manufacturer's Suggested Retail Price (MSRP) and a set dealer invoice price. This isn't the case with used cars. The dealer simply pays you for your trade-in, reconditions the car (usually a tune-up and a detailing) and then parks it out front. In order to maximize their potential profit on the trade, they will offer you as little as possible. Their appraisers will knock off dollar amounts for every dent, ding, scratch, squeal or odd odor that they find. These are what you should address if you want to get as much money out of your old car as you can.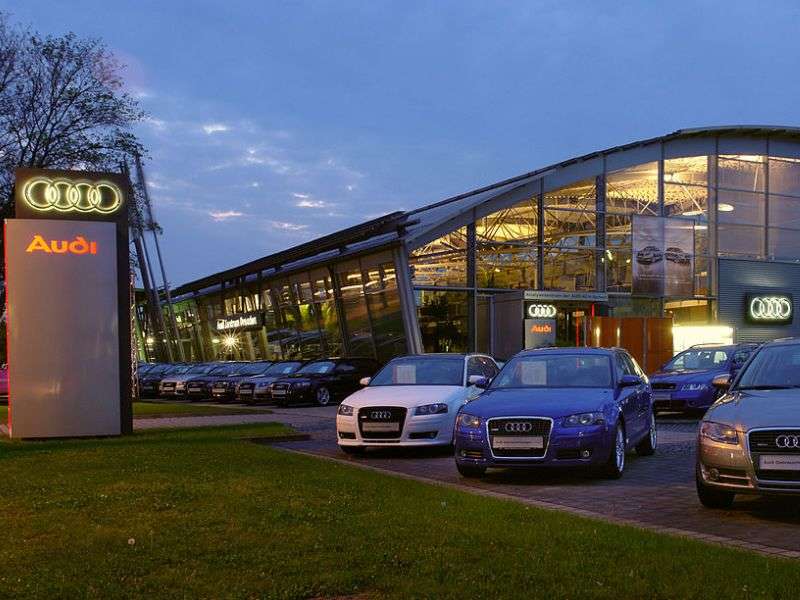 Photo by Audi
Take some time to clean your car. Give it a good bath and be sure to clean the wheels, but don't bother with the expensive tire-shine chemicals. Wash the engine bay (somewhat carefully) and inner wheel wells. Wipe out the interior cup holders, seat pockets, door pockets and the glove box. Vacuum the seats, carpet and trunk, and spray a good-quality odor remover into the headliner and upholstery, particularly if the car has been smoked in. Clean the insides of the windows and dust off the dashboard, package shelf and interior plastics. If your car's paint has some light scratches, try using a rubbing compound or scratch remover to reduce or eliminate them. For deep scratches, you may want to carefully apply some factory-matching touch-up paint
If your car is in somewhat rough shape, with oxidized paint and interior stains, you might want to spend a little extra money to take it to a professional detailer. They'll have all the necessary cleansers and tools to not only spruce up the interior and exterior properly, but the engine, wheels and undercarriage, as well. Though it won't double the value of your trade-in, you will most likely recoup the cost of the detailing, at the least.
Some things you don't want to cover or try to hide include surface and structural rust or rust holes, high mileage or damaged frame, electrical or drivetrain components. If you expect the dealer and salesperson to be honest with you, you should be honest with them.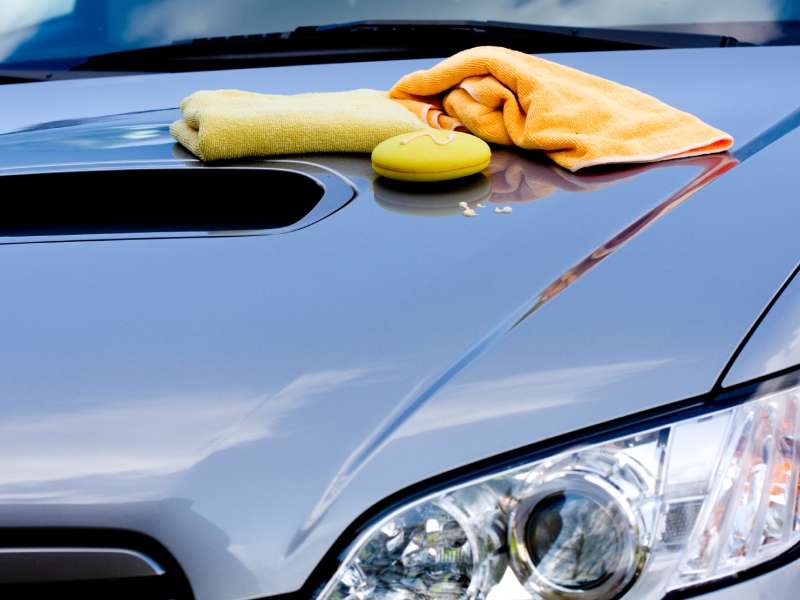 Remember to negotiate the value of your trade-in separately from the price of a new vehicle. The value of your old car has nothing to do with the price of a new one. If you settle on an acceptable price for your trade-in, have your salesperson write it into your new vehicle contract as credit towards the new car's price. Most states charge sales tax only on the difference between the new vehicle's cost and your trade-in's value.
If you can't agree on a trade-in price for your old car, consider shopping it around at other dealerships or selling it privately. Book value is always higher on privately sold vehicles because there is no profit margin and no reconditioning cost. And some of these tips will also help you get more from a private party sale. However, trading in has its benefits: getting a new car and selling the old one in a single transaction, the aforementioned potential sales tax break, and no extra vehicles cluttering up your front yard. by William Sidney