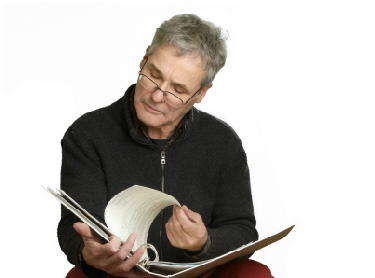 One of the most daunting aspects of buying a used car is determining whether or not it will last long enough to return the investment you made in it. We've outlined a number of ways to ensure you get value for your used car money in other articles here.
Still, the spectre of the disreputable independent used car dealer exists. Independent used car dealers in general get a bad rap because so many people have set themselves up in the used car business only to take advantage of people. So, how can you tell if you're dealing with an honest one?
If you find an independent used car dealer exhibiting the following traits, you've probably found one you can trust.
Any dealer that can provide recent testimonials and references from past customers is probably on the up and up. After all, to provide a list of satisfied customers for you to contact, the dealer first has to have done what it took to create happy customers. Happy customers generally means above board dealings.
A dealer willing to provide you with a written guarantee the car is in good condition is a good dealer to consider as well. The most worrisome part about shopping for a used car is the WYSIWYG factor. Most used cars are sold as is, so if you can find a dealer willing to warrant a used car in writing, you just removed a layer of worry from the transaction.
To reinforce that, ask what the dealership does to prep its cars for sale. A reputable dealer knows the condition of every car they offer because they have had the cars inspected and repaired (if needed) before putting them on the line. That's how they can confidently offer you a guarantee. If you don't get an answer that affirms the cars undergo a mechanical inspection, you should look for another lot.
Ask how much of their business is from repeat customers, and ask to be put in touch with a few to check their references. Yes, this relates to the testimonial advice above, however it goes farther in that you're looking learn how many people have bought a number of cars from this dealer over a number of years. People tend to frequent businesses where they are treated well. Conversely, if treated poorly or taken advantage of, people do not return. Any dealership doing a significant amount of repeat business is likely treating its customers with care and respect.
Before you set foot on any lot, you should consult the Kelley Blue Book to get an idea of pricing. Thus, you will know what the car you're looking to buy should sell for and if you have a car to trade, you'll know about what you should be offered for it as well. Keeping in mind of course, whenever you trade a car in, you can only expect an offer of the wholesale price. A scrupulous dealer treats you as if you have that information, and offers an honest price for your trade-in. If you ask what your trade-in is worth and get a ridiculously low number, you're dealing with someone whose intention is to take advantage of you. Either proceed with caution, or simply walk away.
Look for the NIADA logo. NIADA, the National Independent Automobile Dealers Association is comprised of a group of dealers who have agreed to operate by a certain code of ethics. According to their Web site, NIADA member dealers agree to; operate with a general duty of integrity, honor and fair dealing toward the general public; employ truth and accuracy in advertising and selling; stand behind any guarantee given with the sale of a motor vehicle; expose or halt, where found, any scheme designed to deceive or defraud the automobile buying public and aid in prosecuting those guilty of such acts.
Bottom line, what you're looking for is evidence the dealer operates in a manner that is conducive to strong referrals, repeat business, and fair trading. You're looking for people who take the long view, as opposed to making what they can make while they can make it, folding their tents and moving on.