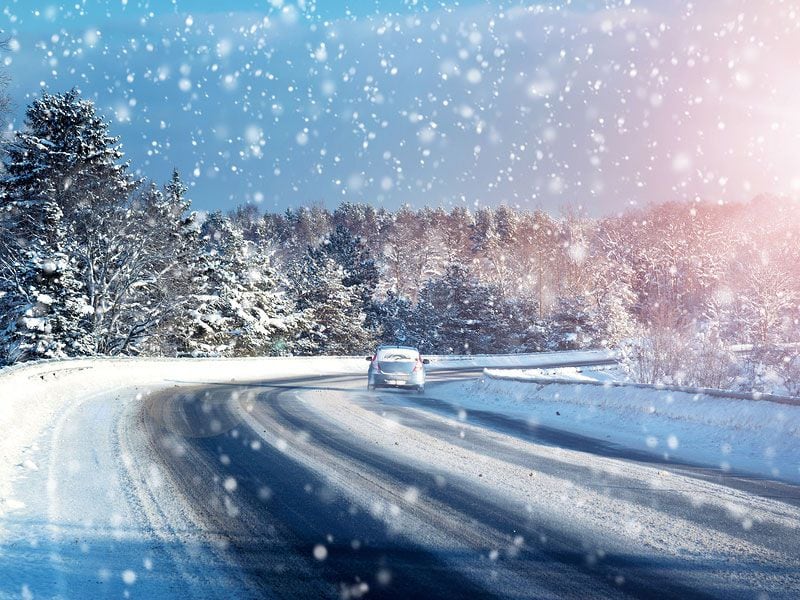 driving in blizzard car on road in snow ・ Photo by Bigstock
Do you know how to drive in a blizzard? Now's the time to learn, as winter conditions can be particularly dangerous if you're not prepared for them. After all, no matter how good you may be at driving in the snow, you'll be out there sharing the road with folks who may not have your skills. That's why the No. 1 tip for driving in a blizzard is don't do it. Of course, that's not always an option, especially if the white stuff starts to fall when you're already behind the wheel. And because you never know when that may happen, preparation is a vital part of the winter driving experience. A good place to begin is on the next page.
Rely on All- or 4-Wheel Drive
A key issue for driving in the snow is driving on the snow. That is, the snow—or ice or slush—that gets on the road. In those extra slippery conditions, having a vehicle with all- or 4-wheel drive can give you a significant advantage in traction. Now, you have to remember that these technologies won't magically prevent all winter accidents, and they're not replacements for learning how to drive in a blizzard. Yet they can help by detecting wheel slippage during wintery conditions and then redirecting engine torque to the wheels with the best grip. In many crossovers and SUVs, like the 2017 Ford Explorer, for example, all-wheel drive can be paired with dedicated drive modes specifically tailored for the snow.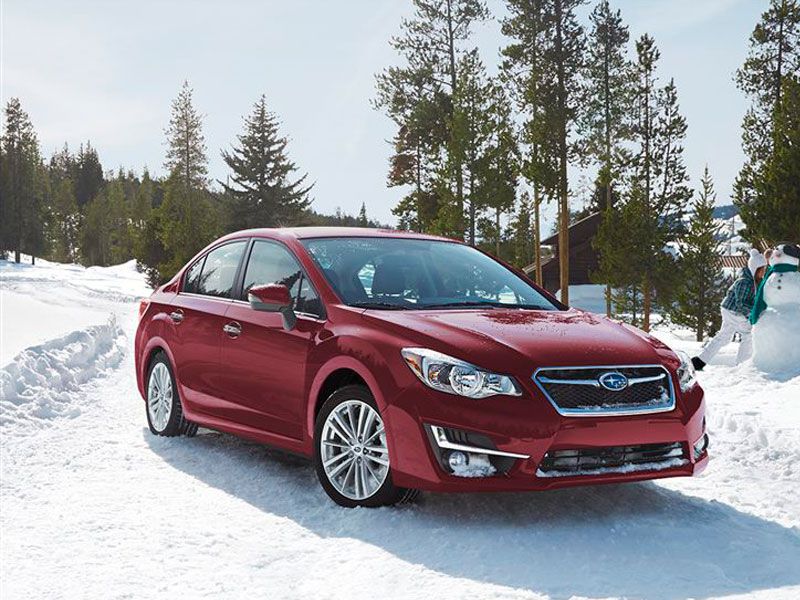 Photo by Subaru
Put on Winter Tires
Knowing how to drive in a blizzard also requires knowing when to switch to a set of winter tires. Again, this is in the "preparation" category, but it's worth remembering because many shoppers may think that all-season tires can get the job done. They won't, though, not in extreme winter weather. Nor were they meant to. All-season tires are generally engineered to cover the broad middle ground of driving conditions, not provide optimum performance at either end of the temperature spectrum. For example, winter tires leverage a different rubber compound that stays softer and grippier in colder weather, and they feature exclusive tread designs that are tailored to cut down on snowy buildup and cut into the ice for better traction.
Photo by Bigstock
Get Your Car in Winter Condition
Even if you've learned how to drive in a blizzard, you won't get very far if your car's not ready. This means doing things like making sure your windows are completely free of snow and ice before you begin a trip, and topping off your wiper fluid. Don't forget the rear wiper, either, if you've got a vehicle with one of those. Winter rubber or no, your tires should be inflated to their proper pressure, as well; it's a myth that underinflating your tires enhances traction. Moreover, you should mentally recalibrate your approach to fill-ups, never letting your tank get much below the halfway point: Massive snowfalls can keep you on the road longer than you'd expect.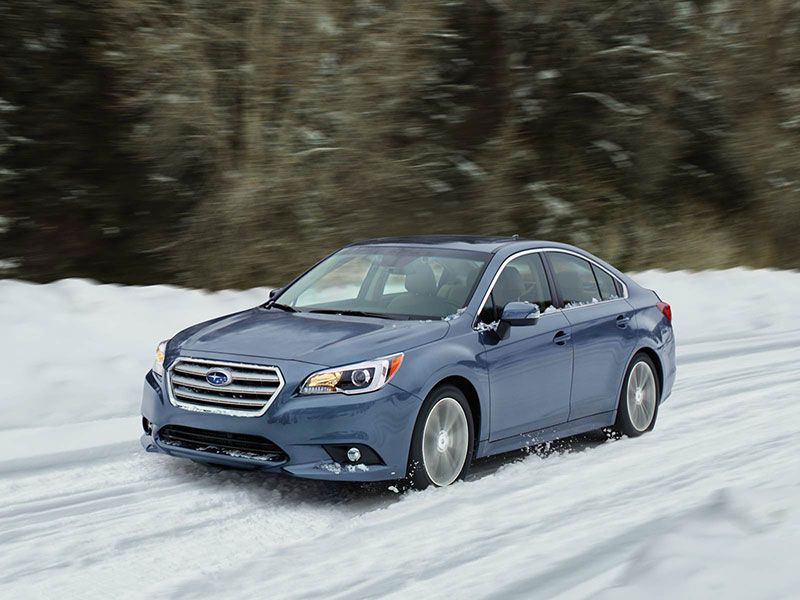 Photo by Subaru
What to Pack
If there's a chance you're going to be caught in a big winter storm when driving, there's the chance you're going to get stuck, too—whether it's your own car going off the road or the highway being closed down. As a result, not only should you know how to drive in a blizzard, you should know what to bring in case you have to stop in one: extra blankets, water, flashlights, gloves, hats, and food, for instance. Further resources to bring include items for your vehicle, such as a window scraper, extra wiper fluid and a snow shovel. Perhaps the most important thing to have when driving during a blizzard, however, is a charged cell phone for 24/7 communication.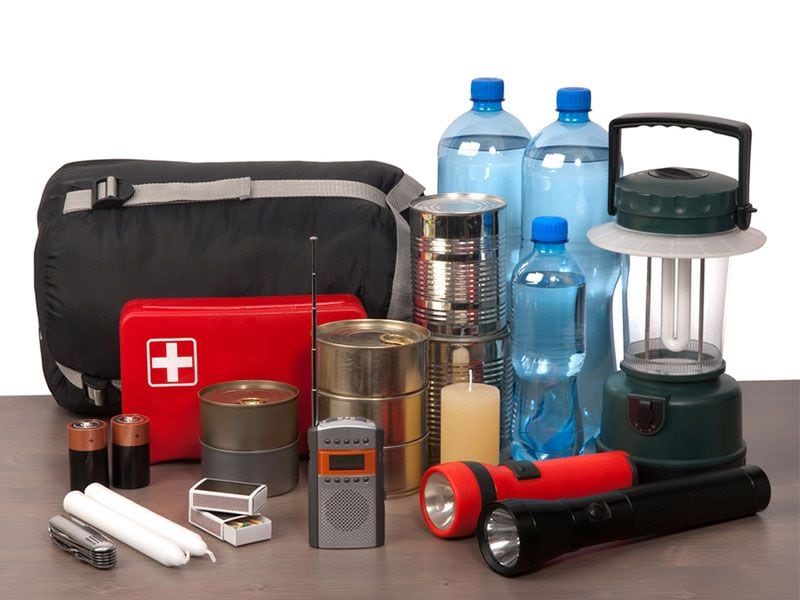 What About Other Technologies?
Some people believe that they don't have to learn how to drive in a blizzard, since their vehicles are equipped with today's high-tech driver assistance measures. In fact, when the flakes really start flying, these technologies can give a false sense of security. Snow can end up covering sensors and cameras, rendering the systems ineffective, and cruise control is something to be avoided on slippery highways. A technology you should consider if you'll often be on the road in the winter is a telematics setup, such as GM's OnStar or Toyota's Safety Connect. With these and similar systems—which are offered by most automakers—owners can count on emergency services from automatic crash notification to one-touch connections with human advisors.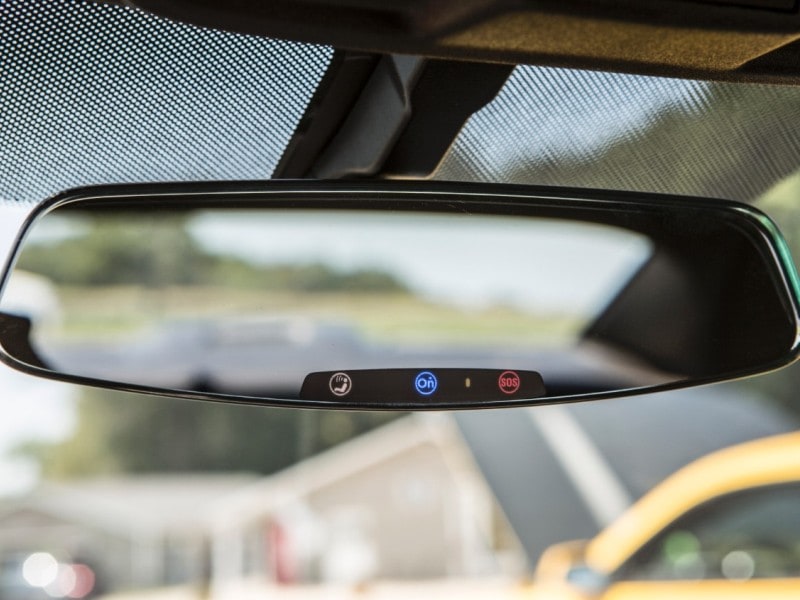 Photo by General Motors
Slow Down
Once you're prepared for travelling in snowy weather, there are certain tips regarding how to drive in a blizzard that you should keep in mind after you get on your way. For one, the faster it's snowing, the slower you should drive. Whether you're trying to come to a stop or get going in the first place, slick roads and poor traction mean it will take longer to do both—in terms of time and distance. With that in mind, allow more space between your vehicle and the one ahead of you, so you have a better opportunity to avoid that person, should an accident occur. From a stop, accelerate slowly, to avoid spinning your tires and losing control.
Photo by Fiat Chrysler Automobiles
Help for Climbing Hills
Even if you're an expert on how to drive in a blizzard on big highways and major roads, hills can create special challenges. Faced with changes in elevation, try to gradually build up your momentum in any flat part of the road leading up to the hill, so that inertia can help you get over the top. Waiting until you're partway up to press on the gas is likely to just spin your wheels. Yet, you also don't want to come to a stop: Then you have to fight gravity and slippery surfaces to get going again. Pulling off a perfect winter hill climb lets you crest the hill with most of that extra momentum behind you, allowing you to descend slowly and safely.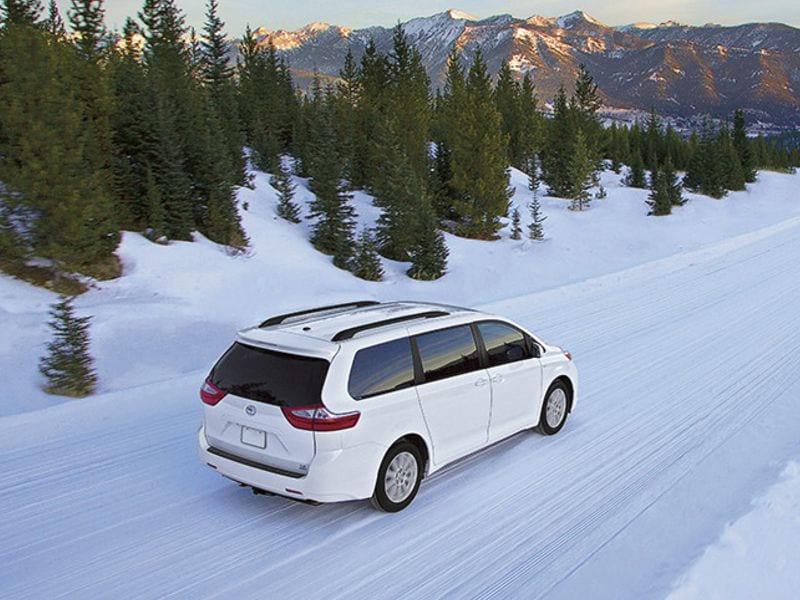 Photo by Toyota
Braking News
A crucial part of how to drive in a blizzard is how to stop. Luckily, modern-day anti-lock braking systems take much of the effort out of the process. Drivers merely have to keep their feet firmly pressed on the brake pedal, and their vehicles' technology will modulate braking pressure for optimum stopping without locking up the wheels and possibly spinning the car. On the topic of spinning out, in most modern-day vehicles, with front- or all-wheel drive, the top recommendation is to try to catch the spin by taking your foot off the gas—but not stomping the brakes—and letting your vehicle slow itself down. Do not make sudden steering movements to try to counter the spin.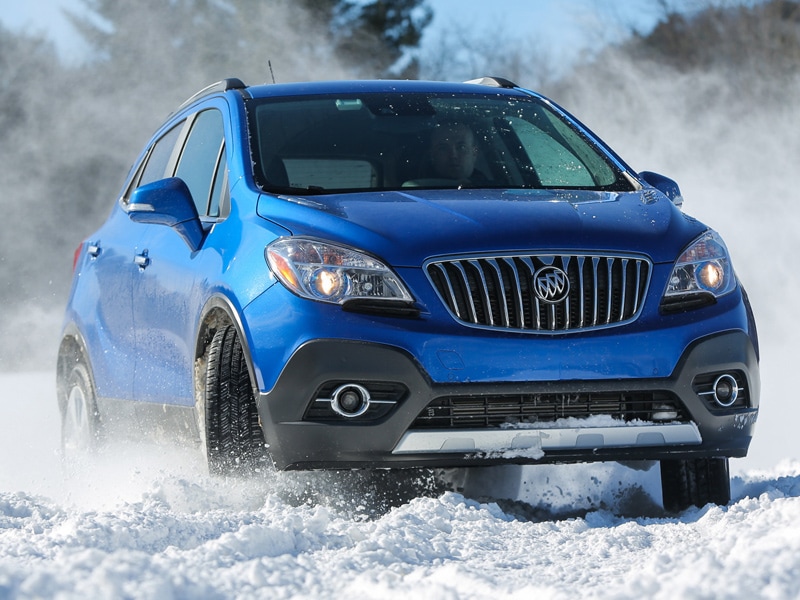 Photo by General Motors
Getting Unstuck
Much of the information about how to drive in a blizzard deals with how to stay on the road. Still, anyone who drives in the winter weather long enough is going to get stuck. When that happens, here's what to do: In front- or all-wheel drive vehicles, turn your steering wheel completely to one side or another. It may move your front wheels just enough for them to reach a less slippery patch, and then gain enough traction to pull you out. An additional proven method is to rock your vehicle back and forth, from reverse to drive and back, slowly building the momentum needed to get you going.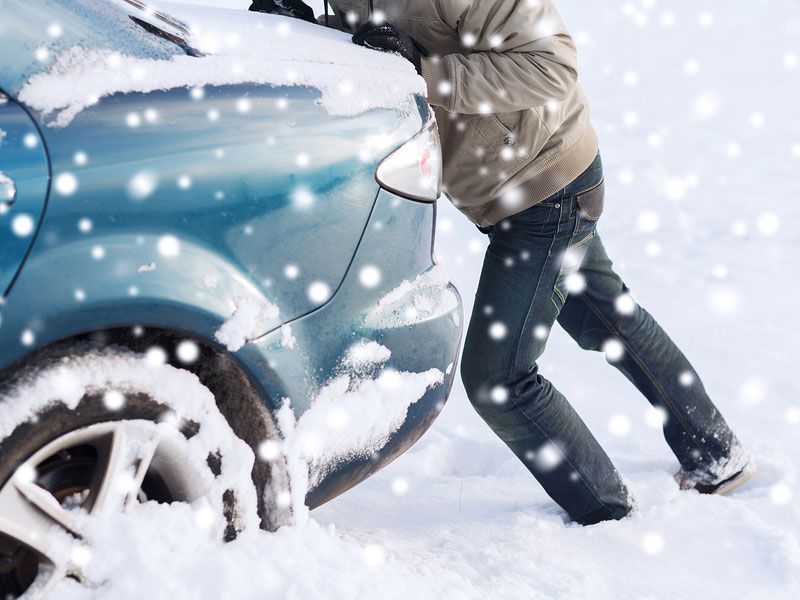 Photo by Bigstock
Should You Stay (in Your Car) or Go?
In a worst-case scenario, despite understanding exactly how to drive in a blizzard, your car could become hopelessly bogged down in the snow. Faced with a choice between hunkering down and going for help, the former is often the wisest choice. This is where all your preparation comes into play, as you should have blankets, hats and gloves to keep warm, along with a charged-up cellphone to call for help. There should be plenty of gasoline, so that you can turn the car on occasionally to warm up—but each time, clear your exhaust pipe. You should have water to stay hydrated, too. Finally, put on your hazard lights and seat belt, so other drivers can avoid you, or at least you're belted in if they can't.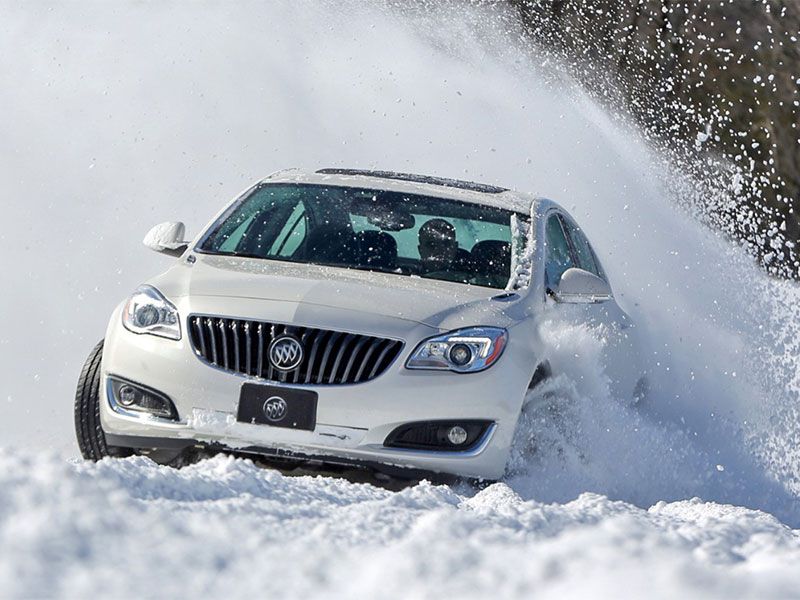 Photo by General Motors