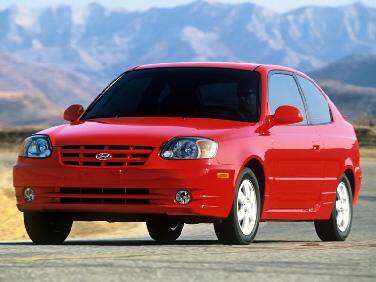 If you're in the market to buy a used car, doing some light research can be beneficial. One of the things you can do to assist your search is to compare used cars to see what options are available for the type of model you are targeting.  Purchasing a used car with many features will give your vehicle a better resale value. Additionally, it will be easier to sell when you do decide to sell it down the line. To do some comparing you can look through your local auto magazines and newspaper classifieds to compare what you find.  You can go to different dealerships and ask them for a print out of the vehicles price and options.  Another way to go is to use the Internet and some easy to use tools provided by auto sites for free.  These tools can help you compare used cars AND you can do this from the comfort of your own home.  With little effort, you can enter as many vehicles into a pre-made tool on the web to find out a specific used car comparison.
Key Tips to Compare Used Cars
Check the mileage. The mileage can affect the price and condition of the car.  You'll want to get the lowest mileage possible.  This is an area where you can lose value on a car, so make sure to compare like cars and their mileage.
Check the warranty. There are different types of warranties available.  Make sure to compare the warranty on the different vehicles to see which one works best for you. The different names of warranties you might encounter are:

Merchantability Warranty:  This is the most prevalent type of warranty, but is very limited.
Manufacturer's Warranty:  This is when the vehicle is still warranted under the manufacturer.
"As Is" warranty: These state that the car is sold as is, with no warranty. 
Extended Warranty:  You will see these more often offered for certified pre-owned cars.  Always make sure to get a copy of the warranty and an explanation of what it entails.
Get a mechanic.  If you are down to your last two or three favorites, have a trusted mechanic evaluate the car(s).  You may have to pay a price for this, however in the long run, you will be glad that you did.  A qualified mechanic should be able to tell you if there are any major drawbacks.
Compare options.  Compare the options side-by-side.  Look at what matters to you most.  Evaluate options that the vehicle comes with, such as engine size, transmission, sunroof, premium stereo, navigation and more. 
One way to compare used cars is to use a free comparison tool.
There are online tools available at websites like Autobytel.  Enter as many vehicles you would like to compare.  For instance, you could enter different makes of SUV's.  This online tool to compare used cars will come back with a list with each one laid out side-by-side.  It will be easy to read and enjoyable to see the results.  These types of tools will give you more confidence in your discussions with the dealers and private sellers when it comes to negotiating the lowest price.
Use the comparison tools provided by websites to do the bulk of your use car comparisons.  But don't stop there.  Do searches on vehicles to see what dealers are offering and do your own used car comparison.  Keep a written or printed list of the options each vehicle provides.