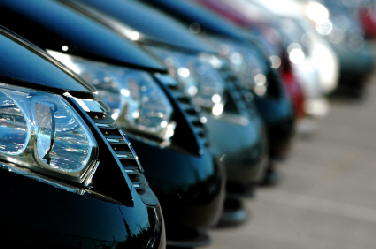 If you are thinking about buying a car, then it is in your best interest to learn how to compare cars.  Whether you want to buy a new car, a used car, or if you're not sure what you want to buy, having the ability to properly compare cars is essential.  But, before you start your car comparison research, there are some things you need to consider.
The first thing you have to think about is whether you want to buy a new or used car.  The research strategies for comparing new and used cars are different.  And, if you have not decided between buying a new or used car, then you will definitely need to have excellent car comparison skills.
Another consideration to think about is what type of car you want to buy.  Do you want to buy a sedan, a truck, a hybrid, or a diesel?  If you are not sure, then knowing what you are mostly going to use the car for will help you to decide.  Will you be using the car for work- to meet with clients or hauling supplies?  Do you need this car because you are having your first baby or because your baby is now old enough to get her first car?  You also need to consider what kind of performance you want in the car you going to buy.  What kind of engine do you need?  Do you want a manual or an automatic transmission?  Being able to ask and answer questions like these will help you determine what kind of car is best for you.    
Once you know what type of car you want to buy, you will be able to start to compare cars by manufacturers whose makes and models might interest you.  With so many automobile ads on TV and in magazines and newspapers, you probably already have a few ideas in mind of where you want o begin to compare cars.  Even if you do have some ideas, the more options you have to make car comparisons the better your final decision will be.  The fastest and easiest way to find which makes and models interest you is to use the Internet.  Every car manufacturer has a website where you can search for the models that fit the type of car you want to buy.  Another nice benefit, you gain from using the Internet, is that you can also find inventory information for your local dealerships to compare cars.  The other option that you have, to search for the makes and models you may want to buy, is to visit as many dealerships as you can.  The obvious drawback is the amount of time it would take to compare cars.  However, seeing a car in person versus looking at it on the computer screen are two, very different experiences.  Regardless of the method you choose, it is important that you really take the time to be thorough.  
Finally, you will have to consider all the features and options you want in the car you are going to buy.  There is no reason to exclude any options you may think you cannot afford.  At this point, you may as well include everything- you might be surprised at what features are now part of many standard packages.  When you start to write down features and options, it is helpful to keep the features you absolutely must have separate from the options that you would really love to have.  Remember, finding the car that has the most features and options you want at the best price will much easier if you are organized and do the research necessary to effectively compare cars.
Now you can start researching all the makes and models that you are thinking about buying. Make sure you take very thorough notes if you drive to dealerships to compare cars, because it will be very easy to forget even major details during the course of visiting so many dealerships, thus making accurate car comparisons impossible.  The Internet is truly the best option to compare cars.  You will be able to extensively gather massive amounts of information in a relatively short amount of time.  Plus, you have the convenience to work where ever and whenever you want.  However, eventually, you will need to go the dealership to test drive the cars you are interested in.  If you compare cars in advance, you can shorten your list of dealerships you need to visit for your test drives. 
If you are interested in a lot of different makes and models, an easy way to eliminate some of them is to read their reviews. However objective, many expert/professional car reviews will generally have a mixture of positive and negative opinions.  Remember, an objective car critic is trained to look for both the positive and negative aspects of the make and model in question.  Conversely, consumer (owner) reviews tend to be very one-sided and emotional (positive or negative).  And, generally speaking, negative consumer experiences are more likely to be reported.  It is always a good idea to consider the source of your information when you compare cars.  You might want to look for makes and models that have both high positive expert and consumer reviews. 
Go to Autobytel's car comparison tool and you can compare cars side-by-side. You can even do a car comparison that allows you to see the same make and model compared in different trim levels. Using each manufacture's car building software to compare cars will help you narrow your search to a specific make, model and trim but will not let you do a car comparison with other cars. A good car comparison tool will maximize your time when you want to compare cars.
When you decide on a specific used car that you want to buy, or want to make an offer on, there are two resources that are an absolute must.  The first is the Kelley Blue Book.  Kelley Blue Book is considered, by most, the automobile industry standard for fair market value of every manufacturer make and model, based on age and condition.  The other is asking for an Autocheck report. That report has access to a massive data pool that shows the service and accident records for almost every vehicle on the road.
If you are still trying to make the decision between buying a new car or a used car, then you actually have a much more difficult task ahead of you. Before you attempt to do car comparisons between new and used cars, you need to have a very good understanding of the differences between new and used cars.  As you learn more about both, your indecision about buying a new or used car may sway your decision towards one or the other.