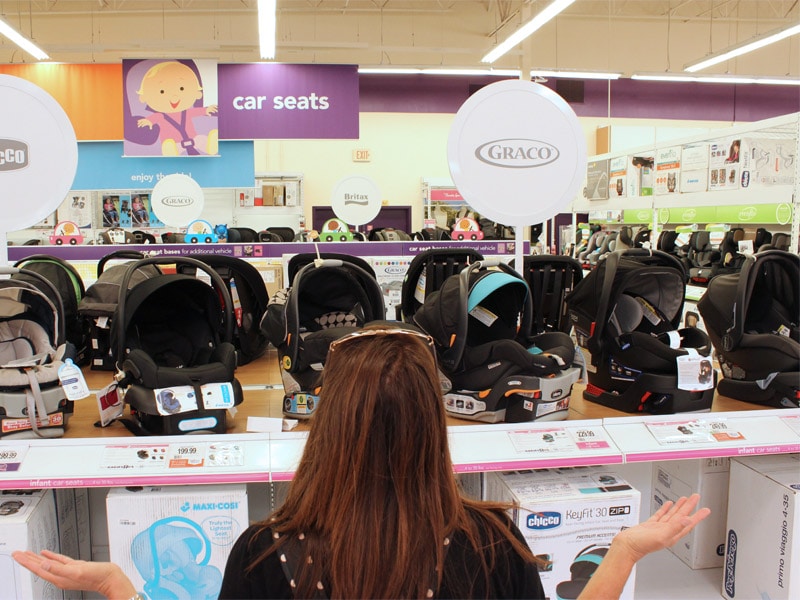 Women overwhelmed by car seat shopping
In case you haven't noticed, there are a LOT of options out there when it comes to car seat shopping. There's more to knowing how to pick a car seat than you might think. Here, I will take you through the process one step at a time. Follow this advice and you'll be well on your way to making the absolute best choice for you, your child and your vehicle.
Step 1: Decide which type of seat you need
There are six basic types of car seats:
have a handle to carry the seat around. They are usually then put into a base which remains installed in the car. They are also called bucket seats, carriers, capsules, or rear-facing only seats (because they can only be used facing the rear of the vehicle).  They can be used from birth until outgrown, often around the baby's first birthday.
(such as the Cosco Apt 50 pictured above)usually do not have a handle or a separate base. They are intended to remain in the car. They get their name from the fact that they can be used rear-facing until outgrown, and then be "converted" to forward-facing seats. Remember, children must be a minimum of two years old to forward-face.
are only forward-facing. They begin with a five-point harness, which is appropriate for children ages 2 to 6. Around 6 years of age, most children are ready for a high-back booster using an adult seat belt, and the harness can then be removed to make the seat a booster. Many combination seats also convert to a backless booster, which would be appropriate for children about ages 8 to 12.  Combination seats are also sometimes known as harnessed boosters, toddler seats, or 3-in-1 seats.
do not have a harness. They should only be used by children age 6 or older. They have a high back and usually also have belt guides to position the shoulder belt to the proper height.  Many high-back boosters can be converted into backless boosters once the child is of the appropriate age, height, and weight.
almost look like a cushion, usually with armrests attached. They simply raise a smaller child up a couple of inches to allow the adult seat belt to fit properly. Children need a backless booster from about age 8 to 12. Backless boosters are also known as no-back boosters or low-back boosters.
profess to be the only seat your child will ever need. They can be used rear-facing, forward-facing, and as boosters. With a few exceptions, all-in-one seats generally do not perform all of these functions well. In most cases, they will not turn out to be the bargain originally advertised.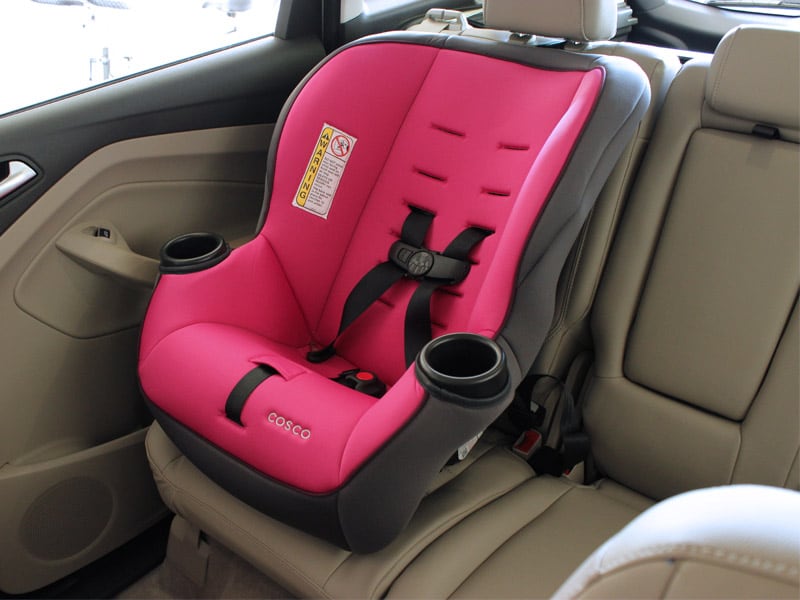 Step 2: Decide on a price range
Car seats don't have to break the bank, and an inexpensive seat has passed the same crash tests as the priciest seat on the market. However, in order to purchase a seat that will meet the recommended weight and height limits (see step 3), you should count on spending at least:
$90 for an infant seat
$60 for a convertible seat
$100 for a combination seat
$50 for a high-back booster
$20 for a backless booster
When it comes to maximums, the sky is the limit, but $300 or more would be considered by most to be a high-priced car seat.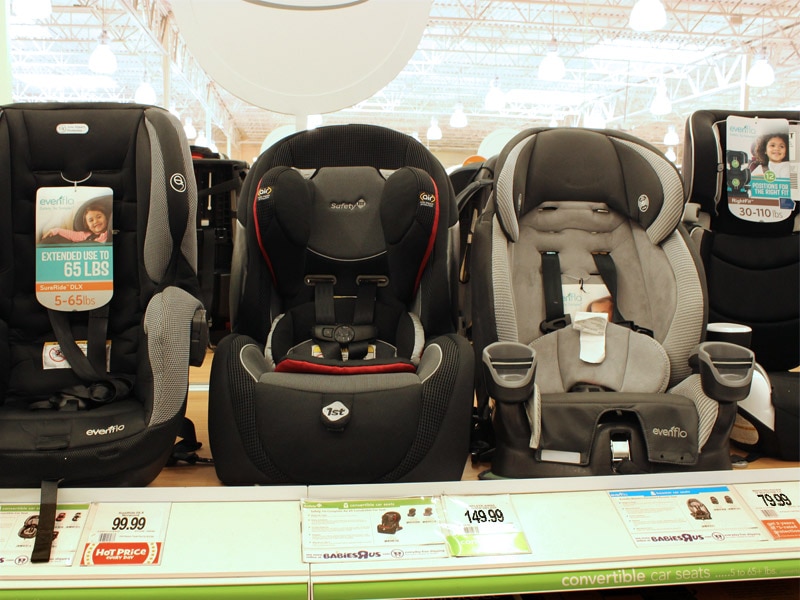 Step 3: Check the age, height and weight limits on the seat
You need to choose a seat that will fit your child both by height and weight. It should also be appropriate for the child's age. However, do not focus solely on the seat's minimums. In most cases, they are much lower than would be considered safe according to current guidelines. Just because your child is "old enough" or "big enough" for the seat, that does not mean that it is necessarily a safe choice for them.  For example, many boosters have a minimum weight of 30 pounds, but it is not safe for children under age 5 or 6 to ride in a booster. Many two-year-olds weigh at least 30 pounds, but they are years away from being able to ride safely in a booster seat.
The seat's maximum limits are particularly important.  Most car seats state a fairly large weight range—I know of one that claims to be appropriate for children 5 to 120 pounds.  For the most part, these limits are quite over-inflated. It is rare for a child to outgrow any car seat by weight, as they will usually hit the upper height limit first.  Thus, you should pay careful attention to the seat's height limits.
To narrow down your choices, here are some maximums to look for.  You will usually want a seat that meets or exceeds these limits:
Infant seats: at least 30 pounds and 30 inches; bottom harness slots no more than 7 inches high.
Convertible seats: at least 40 pounds and 40 inches for rear-facing; at least 65 pounds and 48 inches for forward-facing. Top harness slots at least 17 inches high.
Combination seats: at least 65 pounds and 48 inches for the five-point harness mode; 100 pounds for booster mode. Top harness slots at least 17 inches high. Top belt guide position (for high-back booster mode) at least 19 inches.
Boosters: at least 100 pounds; top belt guide position (for high-back boosters) 19 inches.
While manufacturers like to make a big deal out of their weight ranges, height limits (which are actually more important to know) are often harder to figure out.  This page on car-seat.org has very helpful data about these limits to assist you in making a more informed decision.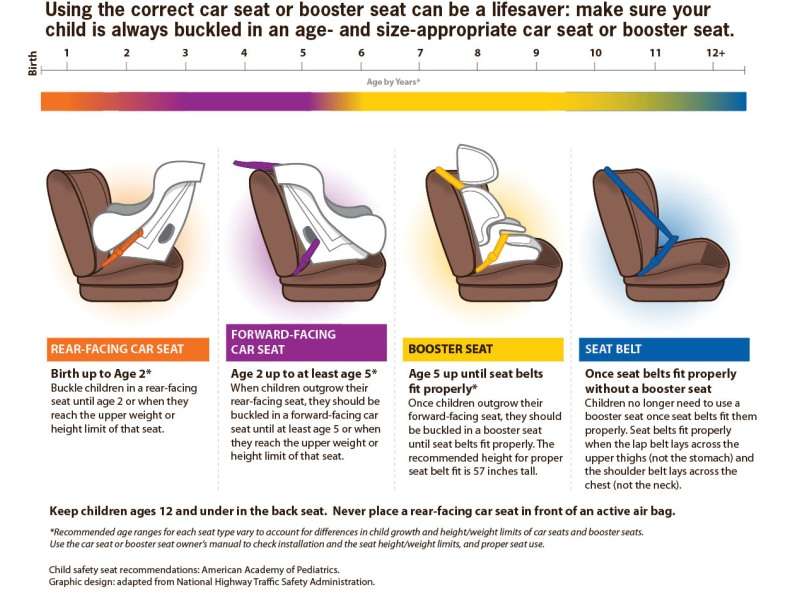 Photo by Centers for Disease Control and Prevention
Step 4: Consider your vehicle's limitations.
Not every car seat is going to fit comfortably or even safely in every car. In fact, even some larger vehicles are decidedly non-car seat friendly for various reasons. Here are some things to think about:
How much front-to-back space is available in your backseat?
How much space do you have to work with width-wise?
How far back will the front seats need to be for the driver and passenger to sit comfortably?
Do you have other adults and/or children in car seats who will need to fit back there?
Where are top tether anchors located in your vehicle? Every forward-facing harnessed seat must be tethered.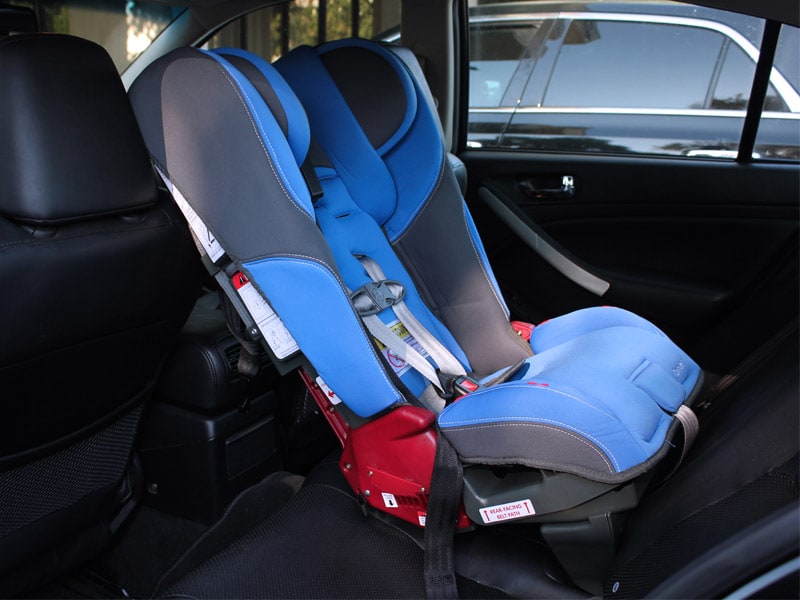 Step 5: Try before you buy!
Many people don't know that at most Babies R Us, Toys R Us, and Buy Buy Baby locations, they will allow you to take the floor models of the car seats out to your car to try them out and see how they fit. Take advantage of this policy if you can.  If you don't live near one of these or if they don't carry the model you want to try, see if you have any friends nearby who might have one that you could try. 
If neither of those is an option, at the very least keep the seat in returnable condition (all tags still on, keep all the packaging, etc.) until you have checked to make sure it is suitable for your vehicle and child.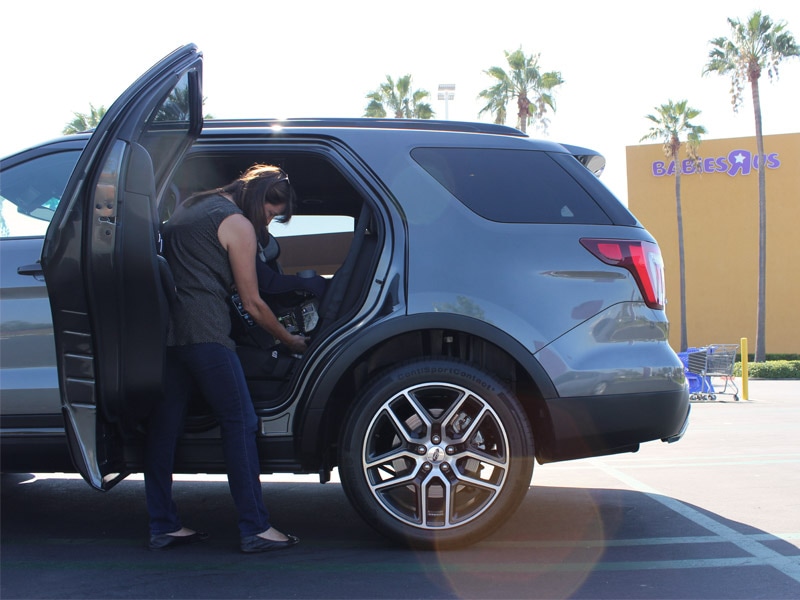 Step 6: Get your work checked.
Once you've purchased and installed your seat (and followed the instruction manual carefully), visit the SafeKids website to locate a certified car seat technician. They can check your seat and make sure that you know how to install and use it correctly. It's estimated that 90% of car seats are installed or used incorrectly—don't let yours be one of them!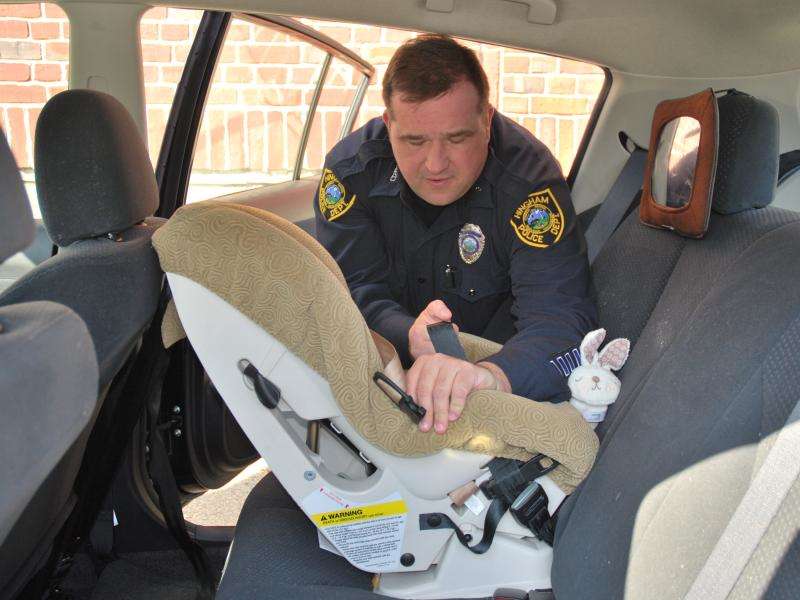 Photo by CSFTL.org