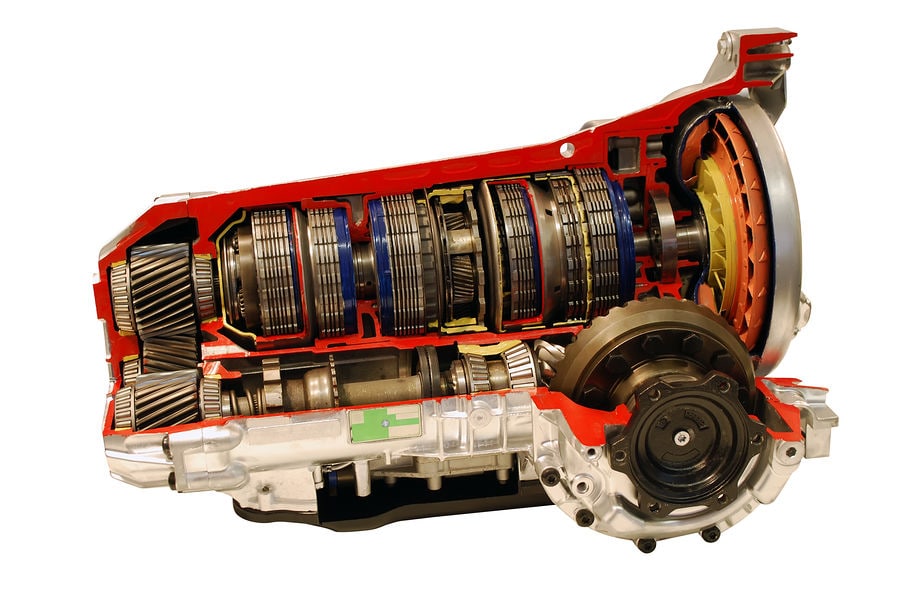 automatic transmission
The fluid in an automatic transmission is used not only to lubricate and cool the transmission, but also to transfer power. Dirty or low transmission fluid can potentially lead to catastrophic failure of the transmission as wear accelerates and heat builds up. Unless otherwise specified in your owner's manual or under the hood, you should normally check automatic transmission fluid when it is at operating temperature, with the engine running and the transmission in Park or Neutral.
On front wheel drive vehicles the dipstick is normally located near the front of the engine bay, towards one of the sides. On rear wheel drive vehicles, the dipstick is normally located at the back of the engine bay, near the center of the car. If you are unable to locate the dipstick, check your manual; some transmissions are sealed for life and provide no mechanism for checking the fluid level.
# How To Check Automatic Transmission Fluid
Remove the dipstick, wipe it off with a clean rag or piece of paper towel, and then reinsert it. Remove the dipstick again and check the level. The dipstick should be labeled with low and high levels, or have a hash-marked area. If the fluid is low, add some of the recommended fluid to top it up. If the fluid is higher than the high level or hashed area, you should remove some fluid either by siphoning some out of the dipstick tube or by removing a drain in the transmission pan (or dropping the pan if there is no drain).
When checking the automatic transmission fluid's level you can also use the opportunity to check the condition of the fluid. Normally transmission fluid that is in good condition should have a reddish color and smell slightly sweet. If the fluid is dark or black or if it smells burned this is an indication that the fluid needs replacing or that there is possibly something wrong with the transmission. Keeping your transmission fluid at the proper level and ensuring that is in good condition will help keep your transmission shifting properly for the life of your vehicle.