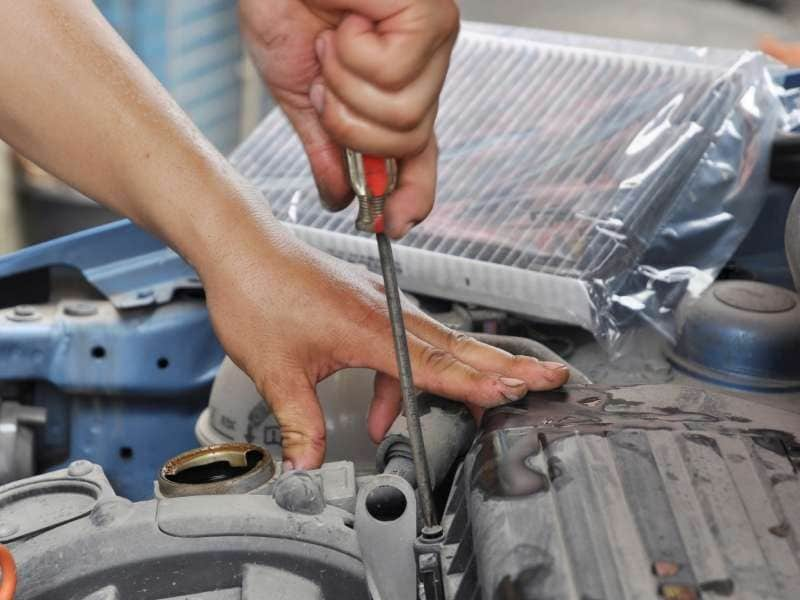 A dirty air filter can decrease your car's power and fuel economy. Knowing how to change the air filter yourself can save you some money and keep your engine running optimally. The air filter should normally last around 30,000 miles, however a car driven regularly on dirt roads will need its air filter serviced much more frequently than one that is always driven on the interstate.
Unless your car already has a reusable filter the first thing you'll need to do is purchase the appropriate replacement air filter. The proper type should be specified in the owner's manual or can be looked up at the parts store. If you plan on keeping your vehicle for some time it may be more economical to purchase a reusable filter and cleaning kit that you can use for the rest of the car's life.
The next step is to locate the box that encloses the filter. On older cars the air filter is located on the top of the engine, right above the carburetor, and is accessed by removing a wing nut that holds on a cover (often round). On newer cars the air filter is usually near the side or front of the engine bay, attached to the engine via a tube. Clips are normally used to hold the box closed. With either design once the cover has been removed the old air filter should come right out.
Inspect the old air filter to determine its condition. If the dirt in the filter prevents light from passing through it is dirty and should be cleaned or replaced. While the box is empty clean any debris that has built up to help keep dirt from getting into the filter for as long as possible. Install the new air filter in the same orientation as the old one. Normally the rubber edges of the filter should form a seal with the box so that no unfiltered air can bypass the filter. The final step is to close the box and tighten the wing nut or latch the clips.