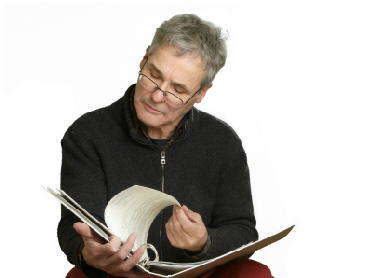 By most estimates, a car sells every sixty seconds in an online auction. This means that method must be relatively peril free'"right? Actually, no it doesn't. Those are still used cars, so all of the rules we've spelled out about buying used cars apply.
Plus, there are a few more things you'll want to do to make sure you get what you think you are. That said, the first, best piece of advice is to localize your search as much as possible. Most online auction sites give you the ability to search within a certain radius of your home. This makes it easier to go see, inspect, and possibly test drive the car before you bid. Ideally, you can even take the car to a trusted mechanic for a once over as well.
If you're looking for a pretty mainstream model, it makes very little sense to bid on a car on the other side of the country. By the time you fly to pick it up and pay to drive it back, or have it shipped to you, you can easily afford to buy an example of that car near your home. Regardless though, the following tips will help you ensure a positive outcome.
1. Before bidding, contact the seller. Ask probing questions to help you determine how long they've had the car, why they want to sell it, and ask candidly if anything is wrong with the car. Further, many sites provide user feedback to help you judge the reputation of the seller. Ideally you want someone with a 100 percent positive rating.
2. Even if the VIN number is listed in the ad, ask the seller to quote it for you. You just might hear a number different than the one in listing. If you hear anything at all that gives you pause, politely end the conversation and find another car to investigate.
3. Once you're satisfied you have the correct Vehicle Identification Number, use it to order a Vehicle History Report (VHR). Many auctions offer a link to a VHR, and you should certainly read it'"but always order your own VHR too. Anything can be falsified on the Web, do everything you can to verify any fact offered.
4. As always, you'll want to consult valuation resources like the NADA, or Kelley Blue Book price guides to get an idea of how the car you're looking at should be valued. This way, you can bid accordingly. Keep in mind shipping costs, travel expenses (if you have to go pick the car up) and any other costs that might be associated with the transaction. All of these will ultimately be part of the price you paid for the car.
5. When you're reviewing the listing, make sure all the photos presented are of the actual car being offered. Anybody using stock photos of a car being offered for sale probably has something to hide. Additionally, the description should be highly detailed, and there should be close-up photos of anything listed as less than cosmetically perfect about the car.
6. The only kind of seller you want to place a bid with is one who will grant you a grace period to have the car inspected by a professional mechanic upon close of the auction, and is willing to cancel the sale if the car does not pass. Anyone who insists all sales are final, whether you've had a chance to inspect the car or not, is to be avoided.
7. Once you're satisfied all is well and decide to bid, make sure you stay rational about it. In an auction, it's very easy to get caught up in 'winning''"to the extent you forget you're buying. If you place the top bid and pay more than the car is worth, that's a loss, not a 'win'.
8. When the time comes to pay, make sure the money goes into a legitimate escrow account to be held until your mechanic declares the car to be a sound buy. Examine any escrow service the seller offers to make sure it is legitimate. Check with the Internet Fraud Complaint Center, or the Better Business Bureau in the town the service is located to make sure it is reputable. Under no circumstances should you ever send money directly to the seller. Also, any instant method of payment'"like Western Union wire transfers'"are to be avoided. With those, once you click send, the seller is paid and you have no recourse.
9. Avoid giving any personal financial information to the escrow company, until you are absolutely sure the escrow company is legitimate. This includes bank account numbers, social security number, credit card numbers and etc. By the way, if a seller ever asks you for any of this information, find another car to bid on.
Finally, always remember, the world is full of people who are out to separate you from as much of your money as possible. Always keep your wits about you, if a deal looks too good to be true'"assume it is.