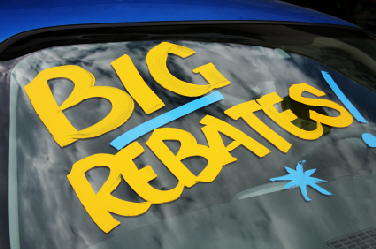 If you're in the market for your first vehicle, or just trading your current car for another, it's always a good idea to know as much as you can about how to buy a used car. Primarily, consumers buy used cars in order to save money on the vehicle they desire. Most new cars will lose between 15%-25% of their value within the first year. Having said that, the money you save upfront might be offset with the problems you may have down the line if you are not well versed on how to buy a used car.
Assuming you already know what you are in the market for, you should always do your research on your particular vehicle. For one, know exactly what options come with the vehicle of your choice. This way if a particular car is missing certain options you can always use it as leverage to lower the asking price. Additionally, try to buy a car with as many options as possible as these cars will retain their value better, and will be easier to sell in the future.
Whether you buy a used car from a dealer or buy a used car from a private party, you should always check the Vehicle History Report using the vehicle identification number (VIN) through sites like Autocheck. This site will also give you further tips on how to shop for a used car from a dealer or a private party.
One important thing you should consider when buying a car from a dealer is to know what the cars are selling for before you step onto that dealer lot. Doing research ahead of time online will give you the confidence of knowing the market price for your vehicle and will keep you from being charmed into paying more than you should. More importantly, find out about the warranties being offered. Warranties such as "as is" (no warranty), implied warranty, warranty of merchantability or warranty of fitness are terms that you might want to become familiar when learning about how to buy a used car from a dealer. It is in your best interest to get the lowest price along with a reasonable warranty to avoid a financial mishap. Additionally, get everything in writing. It is very difficult to enforce a verbal contract unless you can show there was a deliberate intent by the dealer to defraud. In too many cases the plaintiff loses due to lack of evidence. The more you know on how to buy a used car, the better off you'll be when it comes to making your final decision. Generally, the same rules apply if you buy a used car from a dealer as they do when buying from a private party.
The most important thing to consider when deciding how to buy a used car from a private party is to know the vehicle's history. Ask questions, like "Are you the first owner?", "Has this car been in any accidents?" As always, check the vehicle ID to make sure the information you receive is corroborated by the vehicle report. Although not all accident show up on these reports, they will tell you the number of owners and number of miles that were reported on the vehicle through the DMV and various service and maintenance centers. This way you could speculate on whether the odometer was ever tampered with. Lastly, have the vehicle checked by a mechanic. Unlike a dealer sale, private sales do not come with an extended warranty and consumers have very little if any recourse once the transaction is completed. For about a small fee, a qualified mechanic should be able to do a thorough inspection and point out any areas of concern with regard to the engine and prior bodywork. Also, do not be afraid to ask for a 10%-20% lower price then expected as most people selling their used cars tend to be in a hurry to do so. You will be surprised by how low some people will go in order to sell a car. If the price is not as low as you may be able to afford, don't be afraid to walk away from the deal. With the vast numbers of websites available, there are endless opportunities to find what you want at the right price. You just have to exercise some restraint, and most of all, be patient.
Now that you have some important tips on how to buy a used car, try and learn as much as you can from those around you as you will find that the experiences of your family and friends will also be an invaluable tool as you traverse the dynamic landscape of the car buying market.