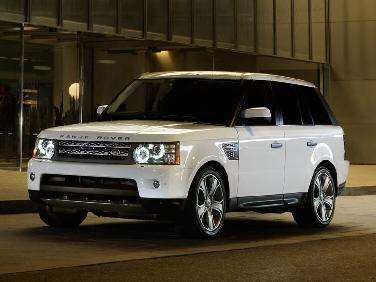 If you are in the market to buy a new car, there are different methods to do your shopping. Gaining knowledge of how to buy a new car, how to shop for a new car, new car terms, and common practices by dealers will aid you in making a better, personally tailored decision. 
How to Buy a New Car Online
With the way of the web there are countless options available to consumers to shop for everything from purchasing books, tools for your toolbox, or to buy a new car and you can do so from your own home.  The internet has become a highly used and convenient tool.  For instance, to buy a new car online go to a site like Autobytel and check out the many tools available to you.  Enter the type of vehicles you are interested in and see pricing. Use the comparison tools to compare different model options, get specific gas mileage information, check inventory in your specific zip code to see what is available, explore financing options, and obtain information to contact the dealer for more specific information.  One of the advantages to shopping online is bypassing the barter process while browsing and gaining the information you require without the unneeded pressure.  You will need to weigh the benefits when you shop for a car online versus traipsing from dealer to dealer.
How to Buy a New Car from a Local Dealer
If you would rather look through the different vehicles in person to buy a new car and do better bartering with a salesperson on a lot to get the lowest price available, shopping your local dealerships would be your best option.  It's a good idea to visit a few dealerships in your area, compare additional option pricing, and ask what is available.   Keep in mind the model with your desired options or color may not be in stock and will have to be ordered.  Most importantly, ask for printouts of the details, price, and warranty offered by each dealership.  Take this home to do your own homework without unnecessary tension from the sales staff.  This is a good opportunity to go online to do little more comparing.  If you find a better deal take this and all the information you've gathered to the dealer next time you go in.  Use this information as a tool to start your negotiation process.  
How to Buy a New Car
There is a lot of overwhelming information provided when shopping for a new vehicle.  Whether you decide to buy a new car online or at your local dealership, familiarize yourself with some basic terms that you might come across before you start the process:
It can be confusing when analyzing the window sticker of a vehicle.  Here is a brief description of common things listed on a sticker.  You will find the MSRP, the dealer transportation charges, vehicle identification number, standard equipment included and optional equipment.  At the bottom should be the total price or "sticker price" which includes all of the above added in as suggested by that dealer.  The sticker will also have a detailed description of the car, such as the year, make, model, and the trim level. 
Understand what the MSRP entails and what it stands for.  MSRP stands for Manufacturer Suggested Retail Price.  MSRP means exactly what it says.  It is the retailers suggested price for that vehicle. This is different than the "invoice price" which is what the dealer actually paid to the manufacture for the vehicle. The most important thing to remember about the MSRP is that it does not include other fees such as registration, taxes, and other various fees the dealer can potentially tack on.  Make sure you take that into account when speaking to a salesperson and you consider buying a new car.  Don't be afraid to ask questions about any additional charges and attempt to negotiate a price you would be willing to pay.
  Unfortunately, this fee is pretty standard and comes with the price of the vehicle.  It is the delivery charge from the manufacturer to the dealer.
The VIN is the Vehicle Identification Number and is a unique number for that vehicle, identifying the make, model date of manufacture and place of manufacture and will be listed on the sticker when you buy a new car.
These are the options that are included in the Manufacturer's Suggested Retail Price (MSRP).
The sticker usually includes additional options available.  They are calculated into the total price; however you can ask if there is another model available without these options to lower your price.  You need to determine if these are needed and fit into your budget when you shop for a new car.