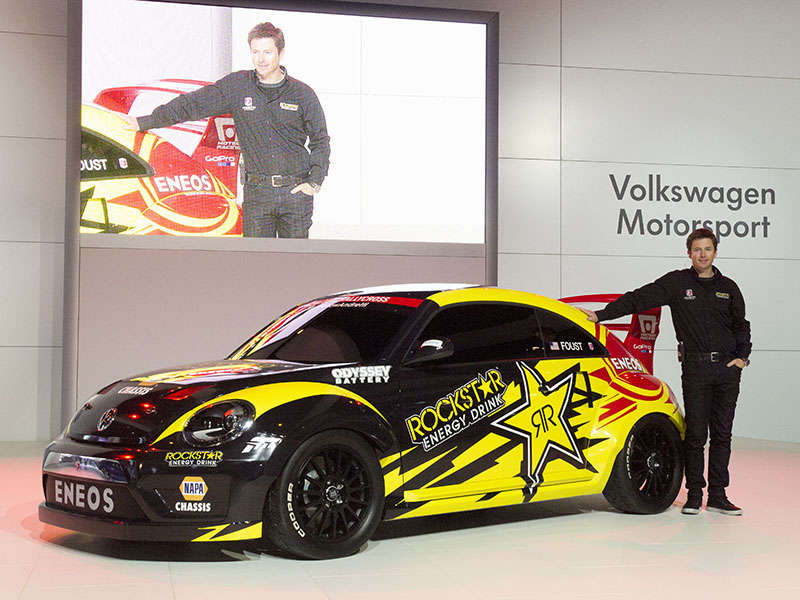 As regular Autobytel readers may remember, Volkswagen announced in February that it would support the 2014 VW Beetle in its quest for this year's Global Rallycross Championship (GRC), and now the automaker has upped the ante with title sponsorship of the series' stop in Washington, D.C.
"Volkswagen Rallycross DC" is scheduled for June 21-22, 2014, with NBC covering the second day of racing live, beginning at 2:00 p.m. (EST). Also, as is the case with the 2014 VW Beetle GRC racecars themselves, the automaker will be relying on motorsports legend Michael Andretti to provide a helping hand. While his Andretti Autosport handles the day-to-day operations for the Volkswagen Andretti Rallycross team, Andretti Sport Marketing will play much the same role for the D.C. races.
Said Andretti, himself a former Indy Car driving champion: "We're proud to continue to bring world-class events to the Mid-Atlantic. The Global Rallycross Series is a thrilling and relatively new form of racing that brings an entirely new demographic to the sport. We can't wait to introduce the energy of one of these events to a new audience with Volkswagen Rallycross DC this June."
That energy will spill over to off-the-track activities, too, including a food drive for a local charity and an interactive Andretti "S.T.A.R." program designed to engage kids with Science, Technology and Racing. As for that "track," it will be set up inside RFK Stadium, which has been converted to a dirt-and-tarmac race course complete with a mid-circuit jump to test the cars' flight characteristics. Needless to say, with each one packing a turbocharged and direct-injected 560-hp engine, the VW GRC contenders will have no trouble achieving liftoff, while their race-ready all-wheel-drive systems will keep them well-grounded during the rest of the event.
Just to be clear, however, those contenders probably won't be the 2014 VW Beetle GRC racers. Volkswagen, as previously announced, will field a pair of VW Polo rally cars, based on one of the automaker's small global products, for the first few events on the GRC calendar. Although the company originally hoped to introduce the Beetles during the Rallycross in Austin, Texas, on June 6, sources now indicate that: "It is unlikely that the Beetle will be in action that early in the season. We will most likely be competing with the European Polo GRC cars."
For more info, see http://www.autobytel.com/volkswagen/beetle/2014/news/2014-vw-beetle-to-battle-for-global-rallycross-championship-122334/ and www.RedBullGlobalRallycross.com.