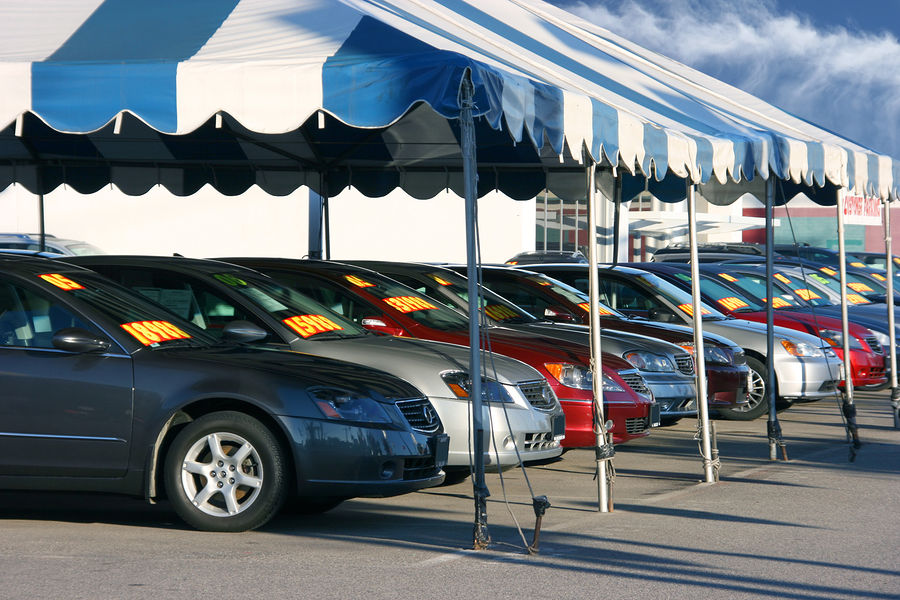 Car dealership
Car dealerships love to tell their customers what a great deal they're getting. If sales managers, finance officers and service advisors were to be believed, there's no way the business would be able to survive. So how do car dealers make money? There are a lot of time-tested techniques (and often new tricks) to ensure the sales manager doesn't literally lose his shirt. Make no mistake: each little nook and cranny of a car dealership is a potential profit center.
Many consumers assume that new car sales answer the question, how do car dealers make money? It's an easy mistake: all those shiny new vehicles lined up, twinkling like jewels on velvet, each with a price tag ranging from reasonable to absurd. That's got to be a moneymaking magic formula, right? But how do car dealers make money from the sale of new cars? It's not as straightforward as it seems. It's now such common knowledge that car buyers should aim to buy a car for invoice price (the dealer's cost of obtaining the car from the manufacturer) that sales managers simply expect it, which doesn't leave the dealership much profit.  But new cars are usually gussied up with optional packages and services, each with a separate add-on fee. These fees are almost always negotiable, but not everyone knows that – if the buyer is unaware, or simply relents under the salesperson's pressure, it's profit for the dealer.
Dealer cash and dealer holdbacks are both cash bonuses provided to the dealer by the manufacturer, but they serve different functions. Most manufacturers work dealer holdbacks into the sale of each car: it's usually 2 or 3 percent of the invoice price or MSRP that the dealer pays up front when the car is purchased, and then is given back to the dealer in the form of a quarterly rebate after the car's sold. Dealer cash is an incentive intended to boost the sale of slow-selling cars, supposed to be secret but usually found online. These incentives also help explain how car dealers do make money from new cars when profit margins are otherwise tight.
How do car dealers make money on used cars? First, they hope that buyers are so distracted by negotiating on the new car that they forget to negotiate on the value of the trade-in. Dealerships pay wholesale price on trade-ins but sell for retail, a practice which, depending on the car and the current market conditions, can sometimes allow for thousands of dollars in profit. That means that there can be a lot of room to negotiate. Experts advise car buyers to treat the new car purchase and trade-in sale as two completely separate transactions, no matter how much the dealership attempts to muddle the process. Confusing the buyer is a key strategy in how car dealers do make money, and that trade-in will become someone else's new pre-owned car.
Selling trade-ins on the used lot means big profits for dealerships, often netting more cash than the sale of new cars. The typical profit on the sale price of a new car is less than $1000 (after the dealership's costs are subtracted from the sale price) but dealerships often count on several thousand dollars of profit from the sale of a trade-in.  So how do car dealers make money this way? From a customer's perspective, used cars are trickier to buy than new cars. New cars come on a level playing field, with its entire brief past spelled out on the window sticker and every detail available with a few minutes of online research. But supply and demand for used cars (which determines their market value) is much more difficult to track, and there are many more variables (such as service history and accident history), which are generally undocumented (often unreliably, if at all). And there's no sticker to declare what a dealer paid for a used car, so the sales manager has the upper hand in negotiations while the buyer fumbles with guesswork to find a financial comfort zone. It requires a lot more effort to get a good deal on a used car. And after a price is settled upon, and the salesperson has assured the customer it's the perfect purchase… well, why not be sure this perfect pre-owned car will stay perfect with the help of an expensive extended warranty or service contract?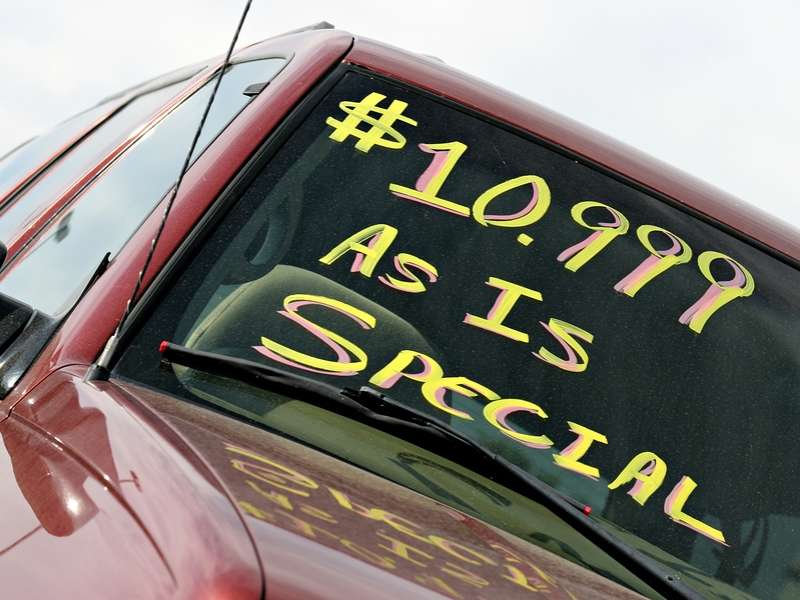 Which leads to the finance and insurance office, another important factor in how car dealers do make money. According to the National Automobile Dealers Association (NADA), more than a quarter of the profit from each sale (new or used) was thanks to the financial wizardry of the F&I office. A favorite trick is to secure an interest rate for a customer, and say only higher rates were available. The lower rate is purchased from the credit lender, the higher rate is sold to the customer, and the markup is profit. Unlike, say, a credit union, a dealership has no incentive or obligation to find a customer the best interest rate. It is not currently illegal for dealerships to obscure loan rates (through misdirection or outright dishonesty). How else do car dealers make money? By not quite telling the whole truth.
In addition to insurance and warranties, products such as paint protection and interior fabric sealants might be offered in the financing office, if they haven't been added to the car already. Despite fancy names, they are mass market, brand name products. How do car dealers make money? They mark up these services like mad, sometimes at a few hundred percent profit, and try to convince the buyer that the results can't be matched at home.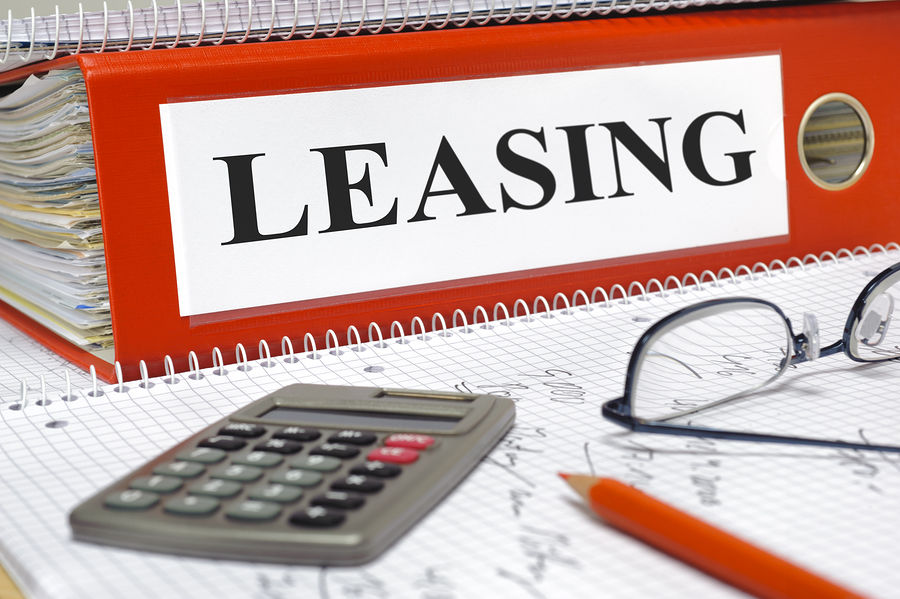 How do car dealers make money on repairs when service departments are constantly performing warranty work and the overhead in the service bay is high? Well, service departments aren't always dishonest, but the service advisor, who appears to empathize when describing costly repairs, is working on commission. Parts are replaced and routine services are performed early, and the hourly rate is padded. Service is so profitable that a desperate sales manager will be gracious on a rare loss-leader new car sale (in which the dealership doesn't make any profit) in hopes that the buyer will come back for repairs and maintenance. In 2008, the NADA deduced that service departments and parts sales account for about 55 percent of a dealer's total profits, on average.
And the waiting area – where customers sit as their sales documents are drawn up or their cars are repaired – is often adjacent to the parts and accessories department, which is decorated with lifestyle merchandise like sweatshirts, bath towels, baby onesies, desktop paperweights, and other accoutrements intended to increase brand loyalty – at a profit.  This boutique-like atmosphere looks wholesome, but it, too, is a factor in how car dealers do make money. They hope the feel-good vibe of new car buying will extend to a desire to outfit the whole family. How does a car dealer make money? Think about it, and enjoy that golf umbrella.