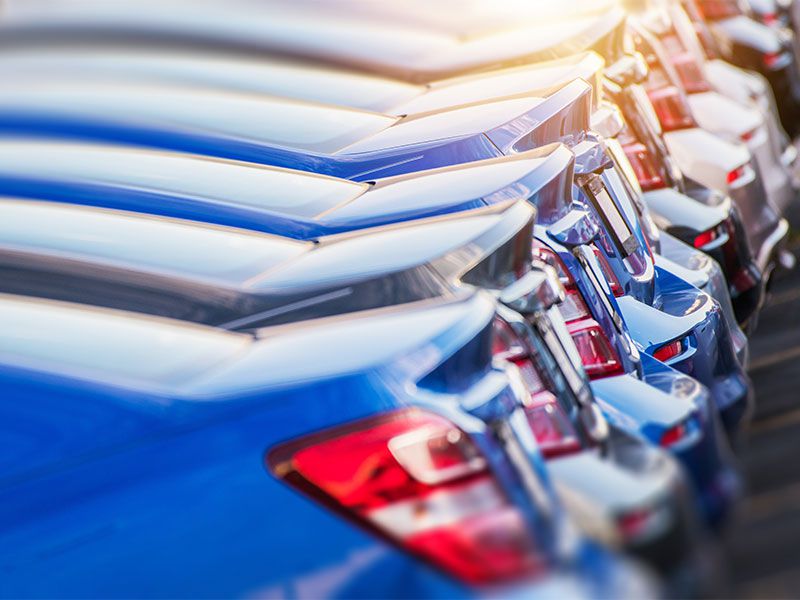 iStock cars at dealership on lot ・ Photo by iStock Photo
"Walking onto the dealer lot, I was immediately overwhelmed," says Heather, slumping her shoulders. Frustrated, the working mother of two from Sherman Oaks, California, had just spent a few hours shopping used cars with her teenage daughter. "After looking at a few cars online, we decided to drive over to the local row of dealers to check out the used cars. But there were so many. It was overwhelming. Where do all of those used cars come from? Where do the dealers get them?"
The answers to Heather's questions aren't as complicated as some used car shoppers may think. The origins of any car dealer's used car inventory aren't exactly a secret. And they certainly aren't the result of some dark web operation or shady cloak-and-dagger dealings. The truth is, most car dealers stock their used car lots with cars customers trade in on new models or vehicles they bought at local auctions, which are attended exclusively by dealers. But there are a few other supply chains to keep used car lots stocked. Here we'll explain each of those supply chains and why it's important information for any used car shopper.
Wholesale Dealer Auctions
According to the National Independent Auto Dealers Association, 97 percent of the nation's used car dealers attend wholesale dealer auctions. These auctions take place all over the country, but they are not open to the public. Only dealers are allowed to attend, and they supply the bulk of used car inventory around the country. It's estimated that nearly 10 million cars are sold at wholesale dealer auctions annually.
At these auctions, dealers bid on cars, trucks, and SUVs with varying histories, and most are bought without test drives. Sometimes these sales are specialized. There are auctions that only sell cars of a particular type, such a pickup trucks, or they concentrate on special dealer consignments or off-lease vehicles. Typically, vehicle histories of the cars at these auctions range from previous trade-ins and repossessions to vehicles that have been previously in severe accidents or that lived lives in rental fleets. At these events, vehicles are bought at prices well below their retail values. Wholesale prices usually range from a meager discount of 5 percent to as much as 50 percent off their retail sale potential.  Low-mileage late-model vehicles bought at these auctions sometimes qualify for certified pre-owned programs after inspection and some refurbishment, though many do not.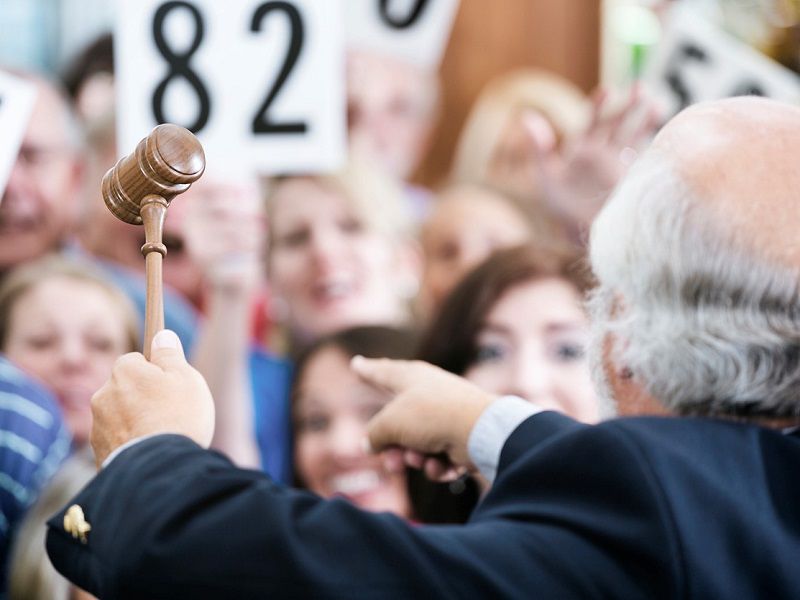 Photo by iStock Photo
Trade-Ins
Vehicles traded in on a new car purchase are another robust source of any dealer's used car inventory. To avoid the hassle of selling a car privately, many new cars buyers choose to trade in their older vehicle, selling it to the dealer and rolling its value into the purchase deal on the new model. Depending on the model, as well at the car's age and condition, a dealer will usually offer the vehicle to customers as a used car, or possibly a certified pre-owned vehicle. Trade-in values are typically below the car's retail value, so the dealer can make a profit when it sells the car to the next customer.
If the car doesn't sell in a predetermined amount of time, it's often traded to another dealer or sold at a wholesale dealer auction. Either way, it ends up as part of another dealer's used car inventory. "Usually, when we take a trade-in, we service the car, fix any issues we find, and add it to our used car offerings," one dealer told us. "If it doesn't sell in 60 to 90 days, we usually sell it at auction and try to recoup our investment."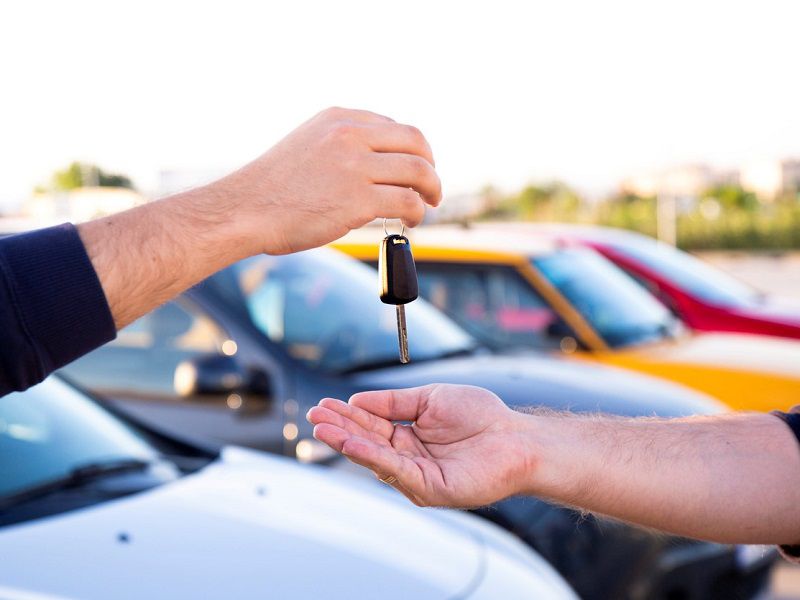 Lease Returns
At the end of any closed-end lease, the vehicle is usually returned to a dealer. These lease returns usually end up on the dealer's used car lot. But lease returns are usually newer, low-mileage examples of a car model. Leases are typically just three years in duration and usually limit mileage to 12,000 miles a year. This is why lease returns usually qualify for a manufacturer's certified pre-owned (CPO) program.
"Most of our certified pre-owned cars are lease returns," says the general manager of a BMW dealer in Los Angeles. "However, sometimes they're trade-ins, and usually our service loaner fleet is eventually sold through our CPO program." Usually, CPO regulations are strict and exclude vehicles, even lease returns, that have been in serious accidents. This includes low-mileage vehicles that have been repaired and appear to be in pre-accident condition.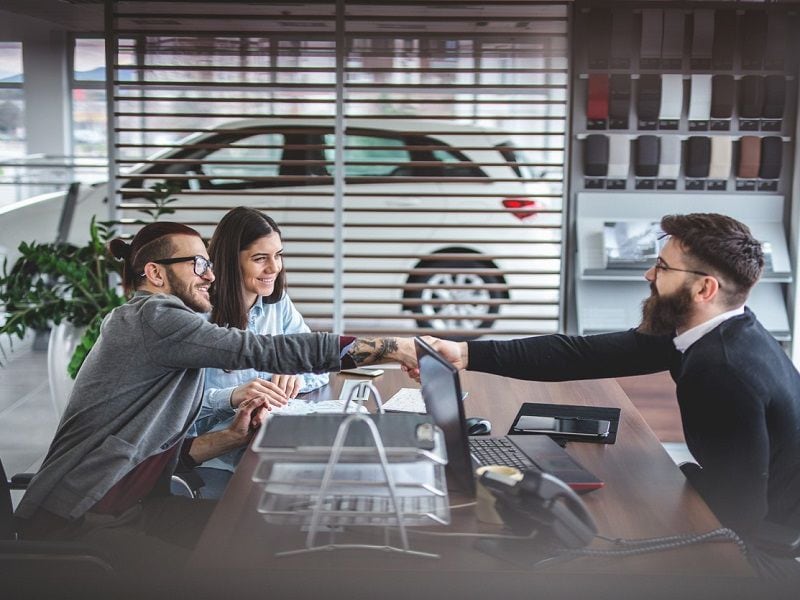 Photo by iStock Photo
Closed Sale Auctions
The National Automobile Auction Association sanctions 360 auctions every year, from the colossal to the surprisingly small. Each falls into one of two categories: an open auction or a closed auction. Most auctions are open, which means any registered dealer may attend. Sellers usually include other dealers, fleet companies, lease companies, and financial institutions that have lease returns and repossessions. Closed auctions, however, limit attendees. For example, a car manufacturer will often host an auction that is only for its own franchised dealers. 
"Based on manufacturers' marketing strategies, fleets of vehicles are sold to rental companies under various programs. Manufacturers' programs with rental companies may call for the repurchasing and remarketing of these vehicles by the manufacturer in closed auction sales," the association says. "Program cars are all current model year units and most are still under factory warranty. Often the manufacturers sell these vehicles in closed auctions only to their franchised dealers. This gives the factory's dealers first pick at current model year, quality used vehicles. Program cars also give the dealer an opportunity to put a customer who cannot afford a brand new vehicle into a current year used vehicle and thus possibly save the sale for the brand."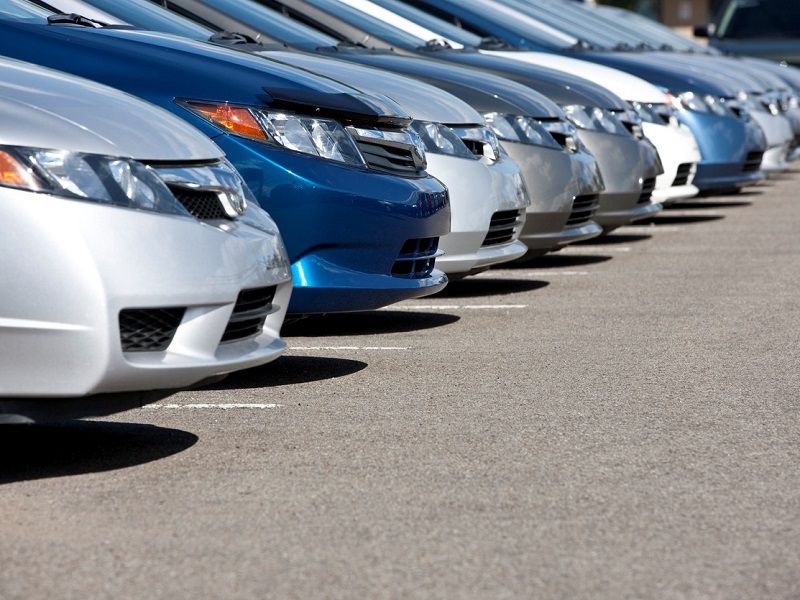 Photo by iStock Photo
Purchase From Customer
"Sometimes people would just walk in and ask if we were interested in buying their car," says a former car salesman. "Usually, however, someone would be in for service and would inquire about selling us their car while they're killing time in the waiting area. They would simply ask, 'How much would you give me for it.'"
If the price is right for both the dealer and the seller, the car is sold to the dealer and often placed in its used car inventory. Many of course will also end up on the block at an open auction and will eventually find its way to another dealer's used car lot. Cars purchased outright from individuals are common, and it's a major source of vehicles for CarMax branded dealers, which specialize in used cars. The company has even run television ad campaigns telling car owners, "We'll buy your car even if you don't buy one of ours." Selling a car to a dealer is usually a quick operation. An offer is made, maybe there's a few minutes of price haggling, and a deal is struck. CarMax's offers are not negotiable, but its written offers are good for seven days so you can go home and sleep on it.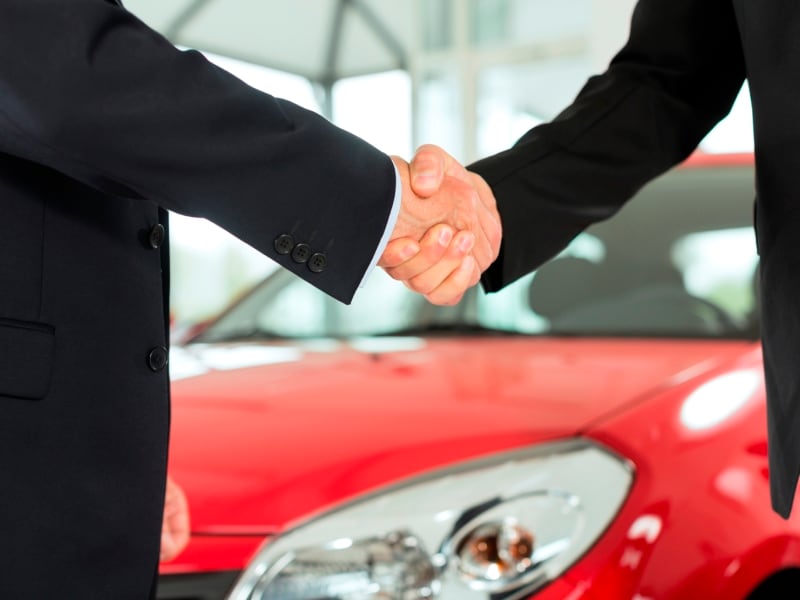 Final Thoughts
So does it really matter how or where the selling dealer took possession of a particular piece of its used car inventory? Not really. As a buyer, do you really care if the dealer bought it at auction or took it as a trade-in? If you do, ask the selling salesman where the car came from. Ask him if his dealership acquired it at an auction or some other way.
Just remember, it's the car that matters, and it's always up to the buyer to inspect it thoroughly. Always take a test drive and, of course, comb over its vehicle history report. If there's something in that history report that makes you uncomfortable, turn your attention to another car. There are millions of them.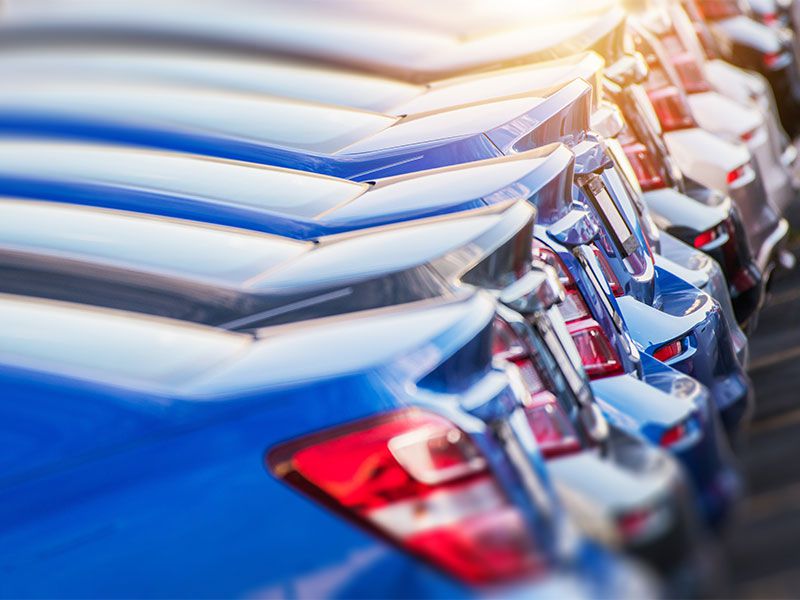 Photo by iStock Photo