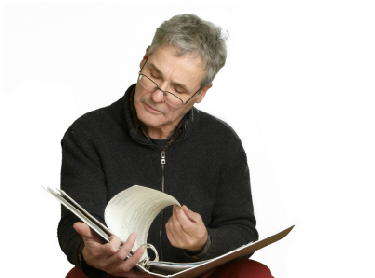 Not to get all overly patriotic and everything, but there used to be a time when, during a national crisis, Americans could be counted on to work together for the common good, etc., etc. Or even if that didn't actually happen, the propaganda machine would spin things that way.
Today, as the saying goes, not so much.
Faced with the biggest economic meltdown this country's seen in generations, the folks at ground zero are still spending too much time on their own battles instead of teaming up to win the war.
Take the recent news that some 80-90 Chrysler dealers '" dealers who survived Chrysler's original cull '" have had their inventory financing cut off by GMAC. For those keeping score at home, GMAC is now actually Chrysler dealers' top source for inventory financing and is controlled by Cerberus Capital Management, which, of course, controlled all of Chrysler not so long ago.
Now, if these car dealers were healthy enough to make it through Chrysler's dealer purge, why aren't they healthy enough to get financing through GMAC?
And it turns out that there's still a group of General Motors dealers that is trying to buy Pontiac, with a plan to keep production of the vehicles flowing. Why, if GM is willing to essentially give away Saab, won't the company part with Pontiac?
Could it be that the car companies just have something against dealers?
Well, I think that's part of it. And it mostly comes down to the controversy over state franchise laws. There are a lot of different ways to explain the situation, but I'm going to rely on what I know about human nature for my take. It starts with the belief that the original purpose of these laws was to protect the interests of the "little guy" from the whims of huge, faceless corporations. Naturally, however, the result was that some of these little guys used the legislation to protect themselves when they didn't meet their own obligations.
I know from direct experience this was a bitter pill that the Detroit automakers could never quite choke down, so, when two of them finally got a chance to take their revenge on the dealers, they did. Hence, the way GM and Chrysler eliminated huge chunks of their dealer networks. Even for those like me, who thought some cuts were necessary, the way GM and Chrysler went about it seemed tailor-made to sow further suspicions that any potential cost savings were beside the point.
GM and Chrysler are now trying to further press their advantage by making dealerships give up state franchise law protections if they want to stay in business. And in response, dealers are pushing new federal legislation that would make sure those same old franchise laws completely cover these "new" OEMs.
So let's see, if we've got two sides still rehashing the same old problem they've been trying to resolve for years, there can only be one solution in the new automotive world order: yes, it's time for ye olde drastic change! If the government wants to do something constructive in the business, it should bring dealers and the automakers to the table to work out the franchise situation for once and for all.