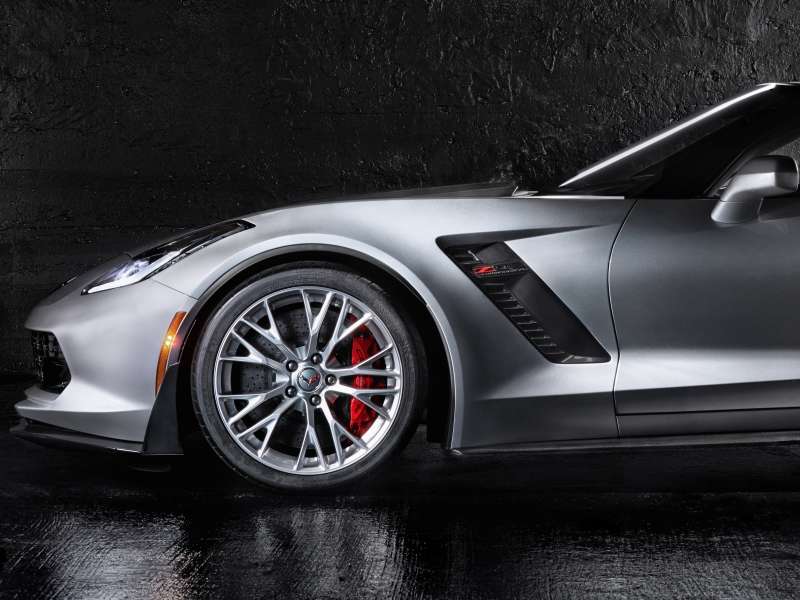 Dan Wang, a student at the Rochester (N.Y.) Institute of Technology, was voted the winner of a recent Facebook photo contest held to introduce the world to the 2015 Chevy Corvette Z06 Convertible (his entry pictured above). The new convertible marks the first drop-top Z06 to be offered by Chevrolet in more than 50 years, and the most powerful convertible ever produced by the Bowtie Brand.
The story starts at the 2014 New York International Auto Show, where the open-air 2015 Chevy Corvette Z06 was introduced. Wang, along with two other New York students, were invited to the car's world premiere as part of a promotion that involved all three photographing the new Z06 to get the most dramatic images possible. The trio's work was then posted at the Corvette Facebook page, and folks were able to vote for their favorite pictures. And while none of the three had any past experience shooting vehicles, no less than Ed Welburn, vice president of GM Global Design, was among those impressed with the results.
Said Welburn: "The students had a challenging assignment because the work I see being done on a daily basis by our Design team is so good. So for the students to go into this area was obviously going to be tough by comparison—but they came through. Even more, in some cases the students came up with lighting techniques and angles we have not seen before."
It no doubt helped that they had a stunning model in the form of the 2015 Chevy Corvette Z06 Convertible. It offers all of the supercar style of the coupe, including its functionally aerodynamic body modifications and exotic good looks, but with a premium fabric top that can be electronically opened and closed at speeds of up to 30 mph; the top also boasts noise-reducing insulation and a glass window to help the car maintain an upscale cabin environment.
As for Wang, he earned $5,000 for his efforts, along with some new inspiration for his next subjects. Said the senior in Advertising Photography: "The Corvette Z06 photo challenge has been a great experience. I plan to use the prize money to help fund the pursuit of some of my personal projects, like documenting the Hardcore Happening, an annual Hot Rod Festival in upstate New York."
The 2015 Chevy Corvette Z06 drop-top is expected in dealerships for the 2015 convertible season.