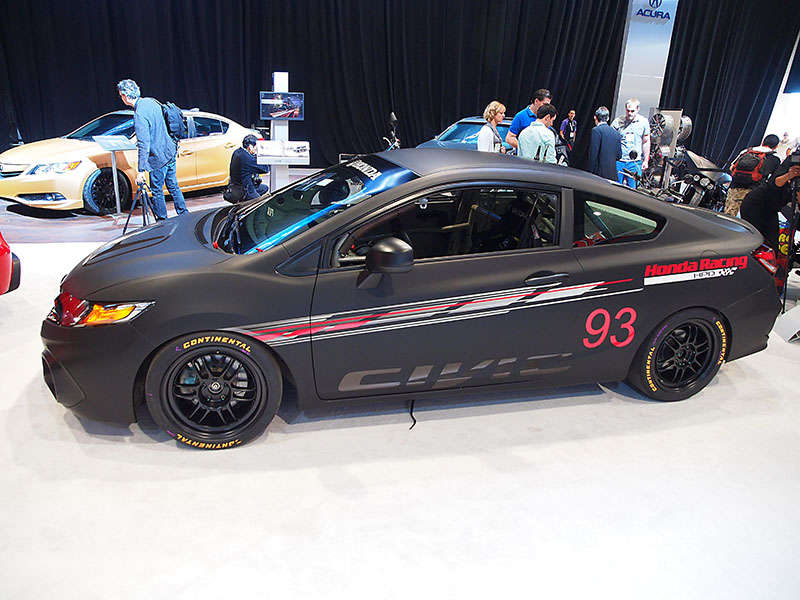 Honda has made a splash at this year's SEMA show by mixing a little bit of factory fun with a dash of aftermarket speed.  The biggest news comes in the form of the 2014 Honda Civic Si coupe, the two-door version of the brand's popular compact performance car.  Although we had already seen what the refreshed Civic sedan looked like, this was the world's first official look at the coupe, which has seen its front fascia massaged to offer a more aggressive personality, along with a different bumper out back, revised tail lights, and a new selection of available wheels.  The overall effect is a bulkier, more muscular-looking Civic Si that does a better job of standing apart from the sedate, standard edition of the car.
There's also a modest power bump in store for the 2014 Honda Civic Si, although it's unlikely to move the needle amongst enthusiasts who have been hoping for a more robust version of the car to compete harder against vehicles like the Ford Focus ST and the Volkswagen GTI.  The new Civic Si – coupe and sedan – have been gifted with a better exhaust system design in order to improve output by a modest four horsepower and four lb-ft of torque.  This brings the model to 205 horses and 174 lb-ft of twist.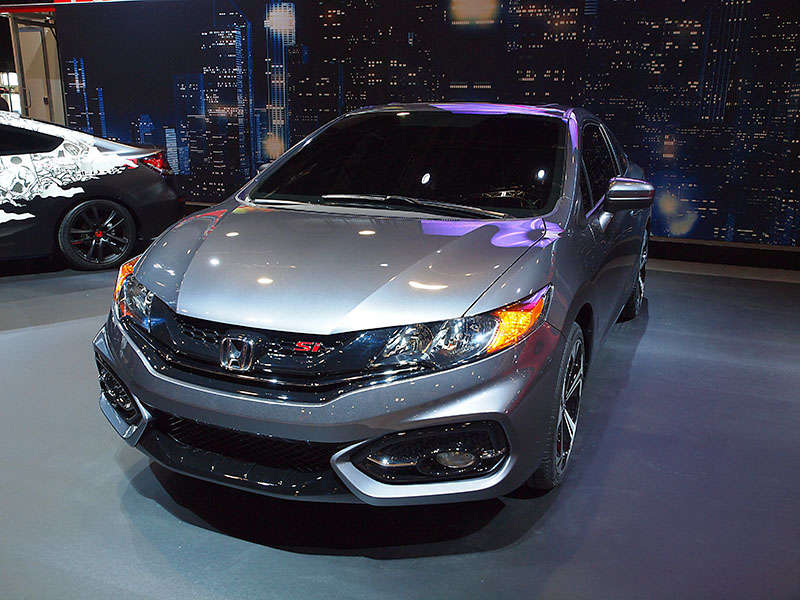 With an eye towards further honing its road cars – Civic Si included – Honda has additionally announced that Honda Performance Development will be delivering some of its race-derived parts to everyday Honda owners in the form of the new HPD Street Performance initiative.  With components ranging from sway bars, brakes, wheels, engine internals, and full suspensions systems, HPD Street Performance aims to offer a factory-supported go-fast framework for American tuners.  Joining the Civic Si on the list of models that will have access to HPD's catalog is the Honda CR-Z hybrid sports car, which joined several extensively-modified Civic Si's in the Honda booth in the form of a supercharged edition of the hatchback based on a Pike's Peak racer.