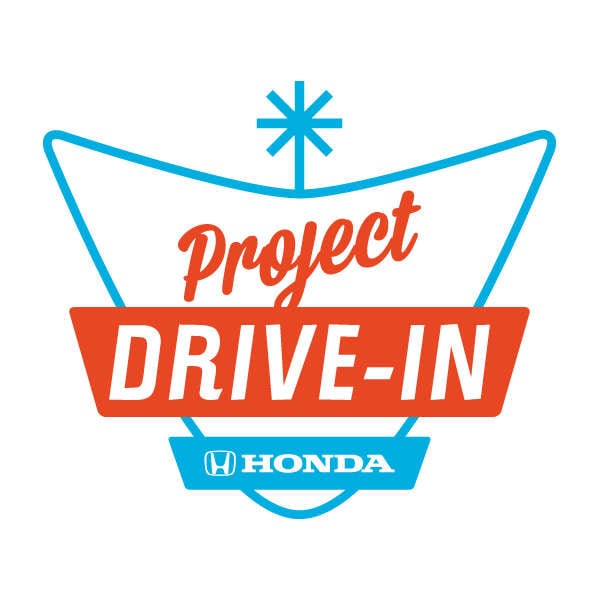 The U.S. motion-picture industry will mark a major turning point next year, when all major studios will switch to digital-only film distribution. Unfortunately, however, not all theaters will be able to make a similar change, and that could be a serious blow for drive-in movie mavens. The relatively high cost of transitioning to digital projection—approximately $75,000 per screen—is simply too much for many drive-in operators.
But it's not too much for Honda, which has launched a new campaign called "Project Drive-In" with a goal of granting free digital-projection equipment to five  drive-in locations across the country. It's up to moviegoers themselves to choose the winning theaters, though, by voting at www.ProjectDriveIn.com before Sept. 9, 2013, at 9:00 pm (Pacific Time). And of course, there is a corporate tie-in for Project Drive-In, as the effort will help support Sony Picture's upcoming film "Cloudy with a Chance of Meatballs 2" later in September. Thus, the Project Drive-In site also will auction tickets to the movie's L.A. premiere, as well as sell other movie-related merchandise to raise money for the project.
Even some Honda dealers are getting in on the action, by hosting local "pop-up" drive-in events.
"Cars and drive-in theaters go hand-in-hand, and it's our mission to save this decades-old slice of Americana that holds such nostalgia for so many of us," said Alicia Jones, manager of Honda & Acura Social Marketing at American Honda Motor Co., Inc. Drive-ins first opened in 1933 to mass popularity and reached their peak after World War II during the 1950s and '60s when there were more than 4,000 across the country. Jones continued, "We're committed to helping the remaining drive-in theaters flourish with the move to digital projection."