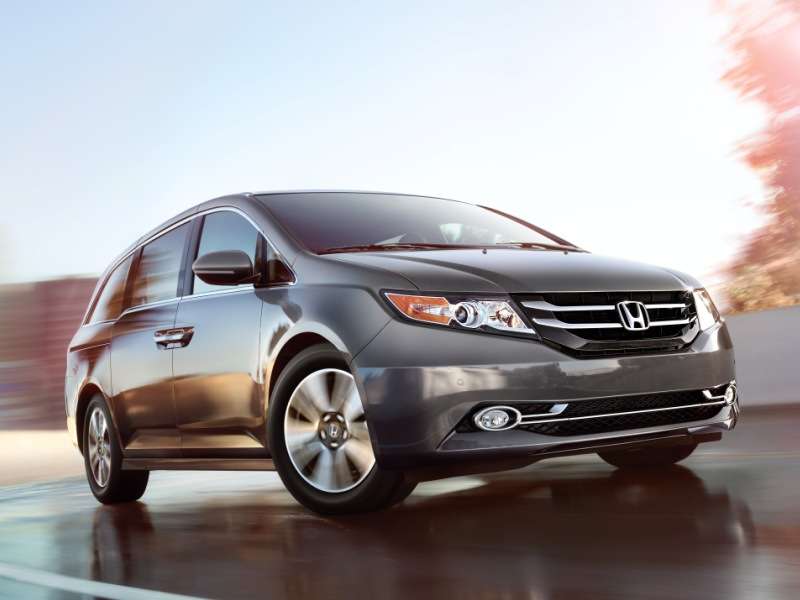 According to Larry Dominique, president of ALG: "Residual value is a complete indicator of vehicle value, taking into account quality, durability and brand desirability. The Residual Value Awards measure the most important brand-performance metric—the statement consumers make with their wallets when they purchase a vehicle."
And this year, their voices were raised highest for Honda, which was the No. 1 mainstream brand in the 2014 ALG Residual Value Awards, as well as Mercedes-Benz, which captured the value flag on the premium side of the ledger. In all cases, the recognition program honors the vehicles that retain the highest percentage of their MSRPs after three years of ownership, and this year included four Honda (and Acura) products. On the other hand it was Toyota—with help from its Lexus and Scion brands—that had the most individual category winners, with eight, while Audi also was singled out for praise from the ALG team.
"Toyota, Audi and Honda captured the most segment honors due to the consistent high value of all their products," continued Dominique. "Honda was named top Mainstream Brand due to their prudent use of incentives—$1,000 lower than the mainstream average—and low rental fleet penetration. These factors help maintain vehicle value, which tremendously benefits consumers."
The full list of 2014 ALG Residual Value Award winners:
Honda—Mainstream Brand
Mercedes-Benz—Premium Brand
Hyundai Accent—Subcompact Car
Mazda Mazda3—Compact Car
Honda Accord—Midsize Car
Toyota Avalon—Fullsize Car
Chevrolet Camaro—Sports Car
Toyota Prius c—Alt-Fuel Vehicle
Honda Odyssey—Minivan
Kia Soul—Subcompact Utility Vehicle
Honda CR-V—Compact Utility Vehicle
Hyundai Santa Fe Sport—Midsize Utility Vehicle (2 Row)
Toyota Highlander—Midsize Utility Vehicle (3 Row)
Toyota Sequoia—Fullsize Utility Vehicle
Toyota FJ Cruiser—Off-Road Utility Vehicle
Toyota Tacoma—Midsize Pickup
Toyota Tundra—Fullsize Pickup
Mercedes-Benz CLA-Class—Premium Compact Car
Audi A5—Premium Midsize Car
Audi A6—Premium Fullsize Car
Porsche Panamera—Premium Executive Car
Chevrolet Corvette Stingray—Premium Sports Car
Acura RDX—Premium Compact Utility Vehicle
Land Rover Range Rover Sport—Premium Midsize Utility Vehicle (2 Row)
Audi Q7—Premium Midsize Utility Vehicle (3 Row)
Toyota Land Cruiser—Premium Fullsize Utility Vehicle