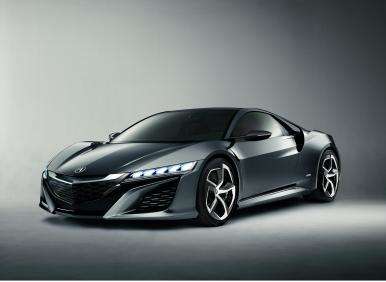 One of Formula One's top partnerships of the late 1980s and early 1990s—between Honda and McLaren—will be reforming for the 2015 F1 season. As was the case previously, Honda will provide the motivation, with McLaren handling management and chassis construction; the McLaren-Honda team's drivers will be named at a later date.
Of course, this actually will be Honda's fifth F1 effort, highlighted by full factory-backed campaigns run from 1964-1968 and 2006-2008, as well as prior stints as an engine supplier in the period 1983-1992 and from 2000-2005.But it was Honda's past work with McLaren that earned it the most acclaim, also earning the team four consecutive drivers championships: Three for the legendary Ayrton Senna (1988, 1990, 1991) and one for the none-too-shabby Alain Prost (1989). And note, Honda power also propelled Nelson Piquet to the 1987 F1 driving title with the Williams team.
But why is Honda getting back into the world's top motorsports series now? Well, Formula One's sanctioning body is rolling out new guidelines for 2015 that will see racers required to use small-displacement (1.6 liters) turbocharged V6 engines, along with energy-recapture systems, in an effort to make the competition a bit greener. And according to Honda's president and CEO, Takanobu Ito: "The new F1 regulations, with their significant environmental focus, will inspire even greater development of our own advanced technologies."
It's further worth remembering that—coincidentally or not—Honda is working on an all-new supercar that also will debut in 2015 and holster some kind of high-efficiency, high-powered V6: Will the reborn Acura NSX benefit from the reborn McLaren-Honda Formula One effort with a race-proven F1 powertrain?
Stay tuned.