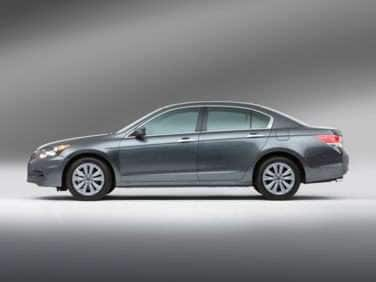 Fresh off of an embarrassing loss in California concerning the inaccuracy of the advertised fuel mileage rating of the Honda Civic Hybrid comes another potential legal nightmare for the Japanese giant. A class action lawsuit was filed this past week on behalf of Honda and Acura owners frustrated with defective window mechanisms that affect a long list of vehicles produced by both brands.
The lawsuit describes a flaw with Honda and Acura side windows that can cause them to unexpectedly drop down into the door or become stuck in the open position, compounded by the risk of glass breaking in the process. Somewhat unusual are the circumstances under which this issue is alleged to occur, as windows have been shown to fall into vehicle doors when simply driving down the road without any operation of the up / down switch. Further investigation into the issue has tracked down the issue to weak plastic pieces associated with holding the window cables in place. Over time, these plastic components degrade to the point where it is impossible for the cables in question to support the weight of the window glass.
In each case, the lawsuit claims that vehicle owners have been forced to foot the bill for repairs themselves as dealerships have been unwilling to recognize the extent of the problem. Some Honda owners attempted to escalate the issue by directly contacting Honda, but so far the automaker has stood behind its claim that there is no safety issue or manufacturing defect related to the issue and that therefore no recall is forthcoming. The plaintiffs in the case charge that Honda is fully aware of the problem with its plastic window components but continues to offer the same pieces as replacements for the worn mechanisms, which in turn perpetuates the cycle of inoperable side windows.
It is uncertain how many individuals have experienced the side window issue, but the lawsuit names owners of the Honda Odyssey minivan, the Honda Pilot, Honda Element and Honda CR-V crossovers, the Honda Civic and Honda Accord passenger cars and the Acura MDX crossover as plaintiffs. The vehicles in question hail from a substantial range of model years, with vehicles built between 1994 and 2007 implicated in the complaint. Honda as of yet has no official response to the lawsuit filing, and given how the company handled the Honda Civic Hybrid complaints it may be quite some time before this issue is resolved either in court or via a settlement.