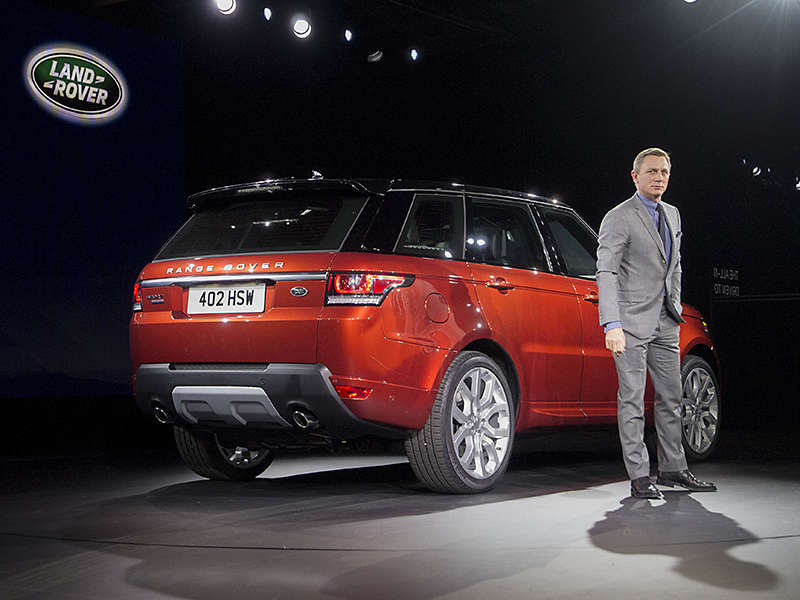 The 2014 Range Rover Sport was revealed to the world at the 2013 New York International Auto Show in a red-carpet gala event. With cameras snapping, a bright red 2014 Range Rover Sport was driven into New York City and in front of the celebrity-heavy crowd by the current James Bond, dashing actor Daniel Craig. How did this humble British utility vehicle - with the accent on utility, designed for heavy-duty work around the farm - become a luxurious status symbol in North America? Here is a look at the 65-year history of the Land Rover line up.
Photo: Megan Green
Manufactured in 1948 by the Rover Company, the Land Rover Series I was made of a lighter-weight aluminum alloy instead of steel, which was strictly rationed for exported products in post World War II England. It was painted with the same green paint used by World War II fighter planes. Inspired by a Willys military jeep, a 52 hp, two liter, four-cylinder engine powered the four-wheel drive vehicle with a stronger box-section chassis and shorter but wider body than the Willys.
Photo: Land Rover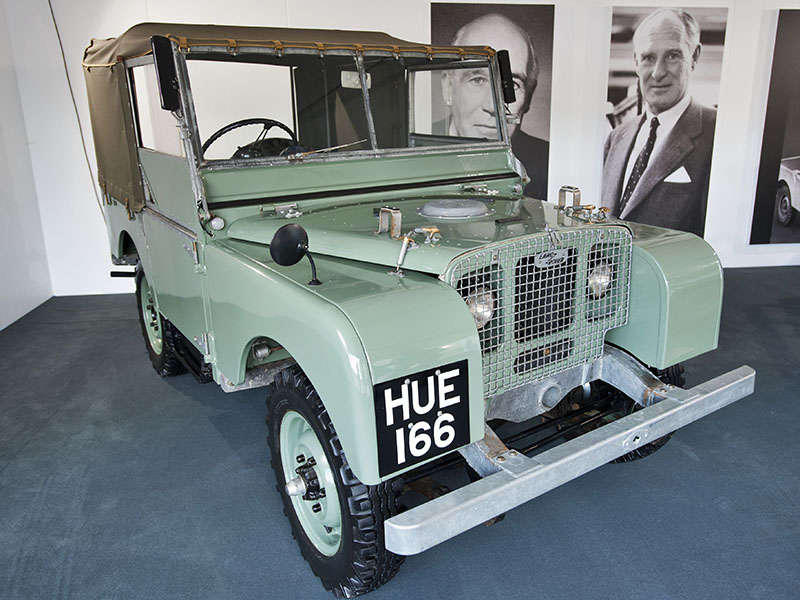 History of Land Rover in Photos
The first hint of more luxurious Land Rovers came quickly in 1949 with a Series I Station Wagon. Using Tickford, a coach builder known for their work with Rolls Royce, additions such leather seats, a heater, and a wooden frame made the Station Wagon an expensive purchase, and less than 700 were sold. In 1956, the Land Rover Range was expanded with a more practical Station Wagon than the Tickford. With five doors and seating for up to ten people, these station wagons had a vented Safari Roof for better ventilation. A diesel option was offered a year later.
Photo: Land Rover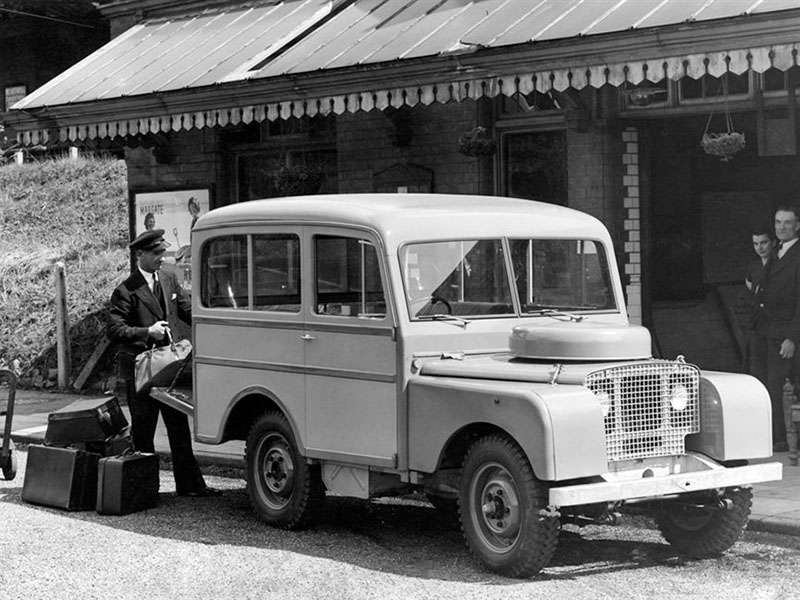 History of Land Rover in Photos
Produced from 1958 to 1961, the Series II Land Rovers saw significant design changes that became signature Land Rover design cues, such as the rounded roof and curving windows, as well as the introduction of a larger 2.25 liter, 72 hp petrol engine used in Land Rovers for twenty years. Pictured here are two Series II Station Wagons, one a 12-seater (which was in use in various models until 2002) and the other a seven seater.
Photo: Land Rover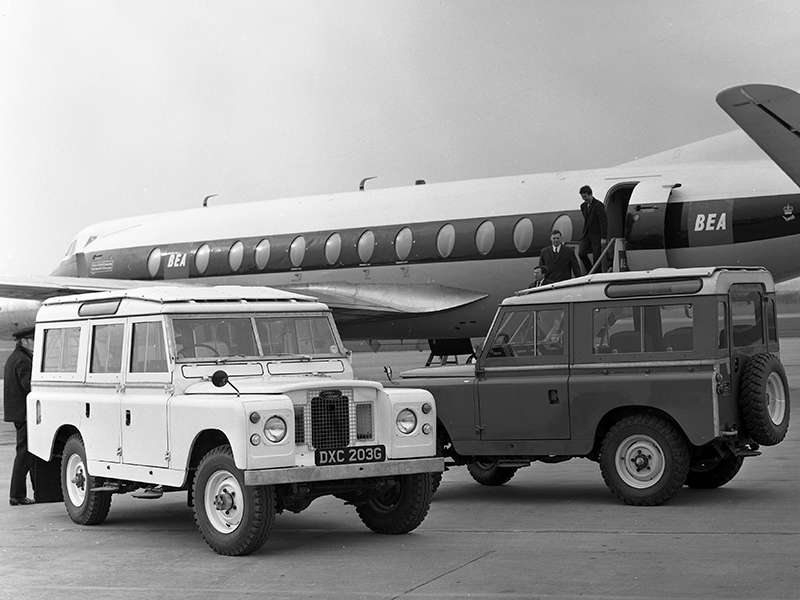 Series IIA begins production in 1961 with a more powerful diesel engine. In 1966, Land Rover hit the half-million production mark, then in 1967, Rover Corporation is taken over by Leyland Motor Corporation. The following year, 1968, Leyland Motor Corporation joins British Motor Corporation, bringing Rover, Triumph, and Jaguar as well as Austin and Morris under one big British auto manufacturing roof.
Photo: Megan Green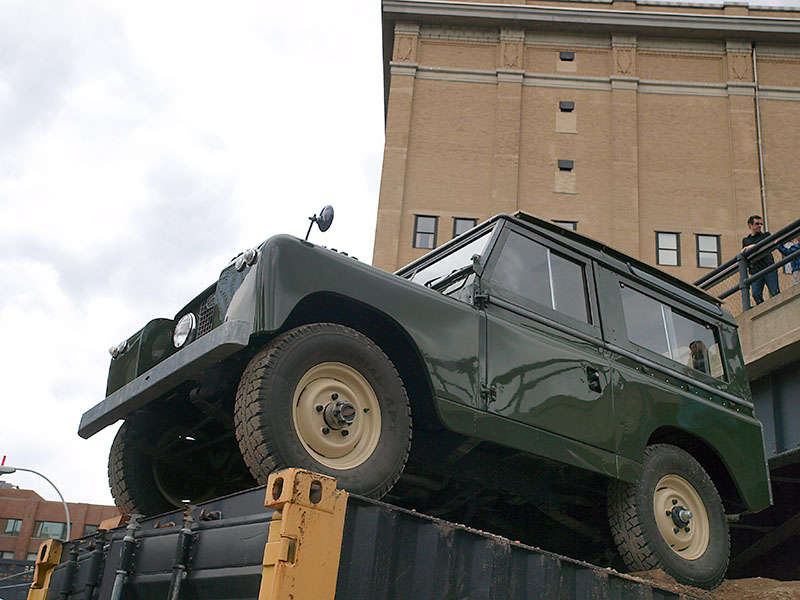 History of Land Rover in Photos
In June 1970 the modern Range Rover - "The Car for All Reasons" - was launched with many updates to the new Series III Land Rover; the headlights were moved to conform with regulations in countries such as the United States and Australia, the dashboard was changed to plastic from metal, and the instrument cluster moved to the driver side from the center of the dash. With a new powerful, lightweight V8 engine, modern disk brakes, coil spring suspension, and a load leveling device between the rear axle and the chassis were added for a better on- and off-road driving experience.  
Photo: Land Rover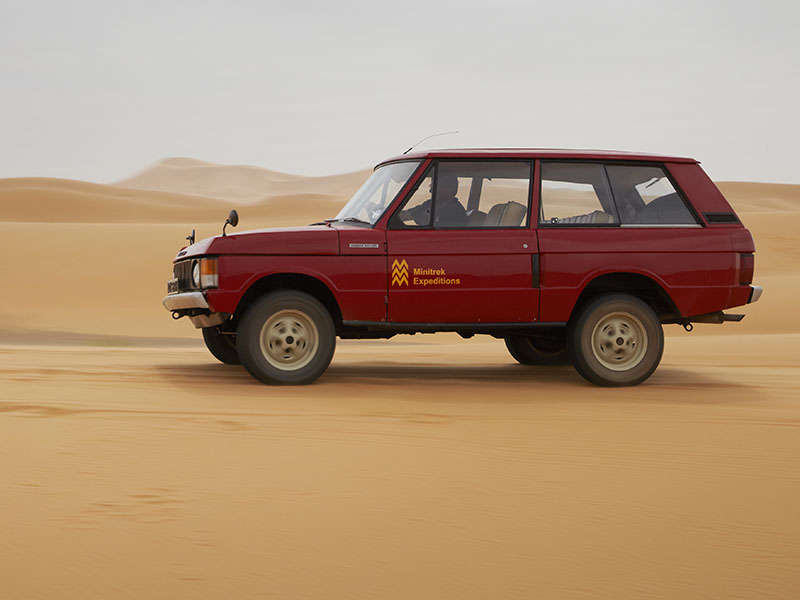 History of Land Rover in Photos
1975 saw British Leyland taken over by the state to prevent bankruptcy. The one-millionth Land Rover, an 88-inch Station Wagon, is manufactured - then in 1978, Land Rover Limited is created, and Land Rover now has independent management.
Photo: Land Rover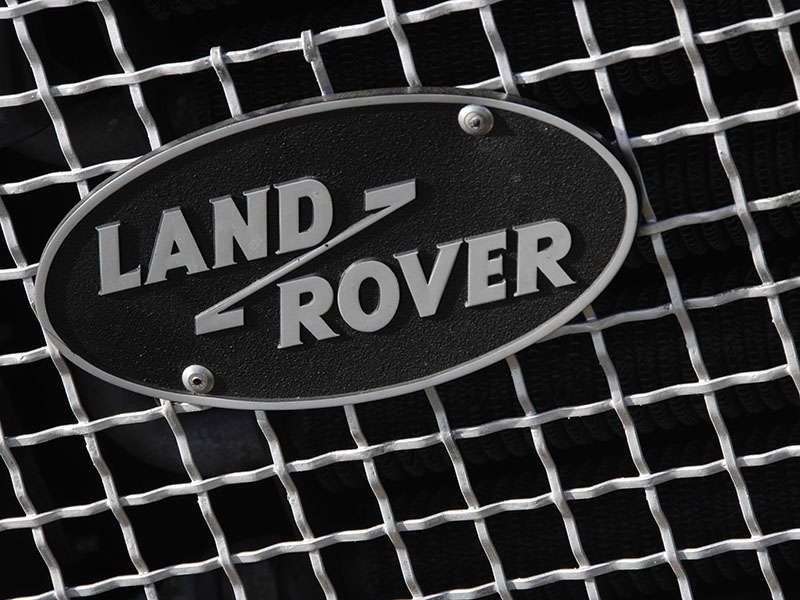 History of Land Rover in Photos
Land Rover has a deep history as a supplier of military vehicles in not only Great Britain, but in Australia, New Zealand, Denmark, Belgium and the Netherlands. The British Army started ordering Series I Land Rovers within a year of the beginning of production, expanding their fleets in the 1960's to Land Rovers customized for communication and artillery.
Photo: Land Rover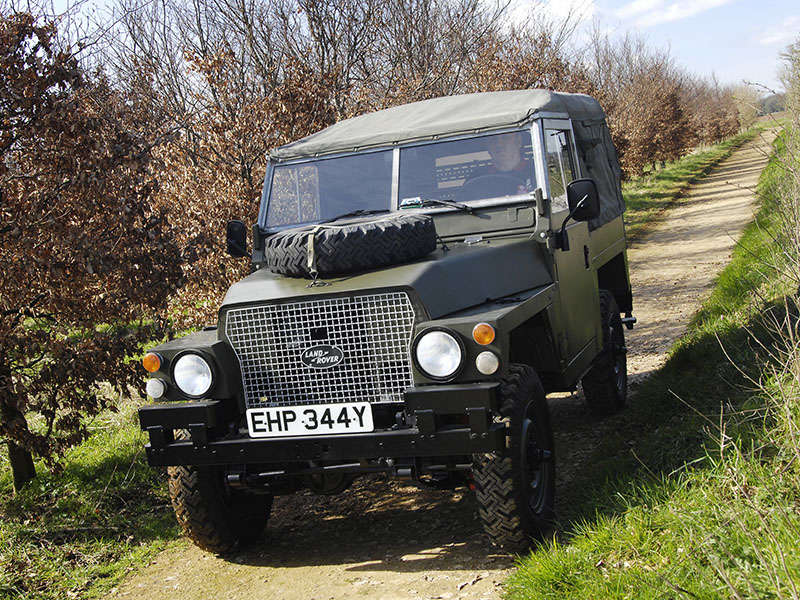 History of Land Rover in Photos
A 1982 model, this Range Rover was converted to a Popemobile. On permanent display at the National Museum of Funeral History in Houston, Texas, the bullet-proof plexiglass-encased Land Rover was made specifically for a papal visit to England by Pope John Paul II. Queen Elizabeth II also used a customized Land Rover for her 1953 world tour.
Photo: Megan Green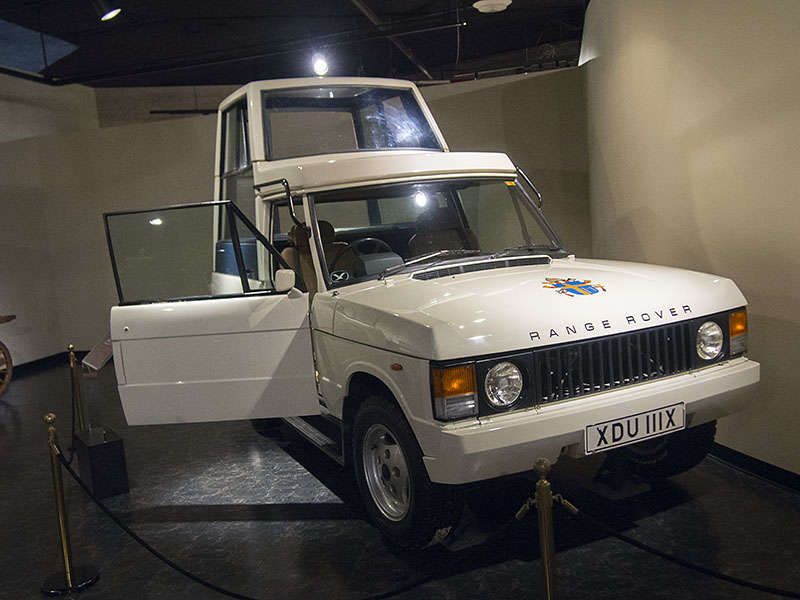 History of Land Rover in Photos
The new Land Rover Discovery is launched - the first new vehicle in almost twenty years - at the 1989 Frankfurt Motor Show. Available with two engines - a 3.5 liter V-8 and a direct injection 200 TDi diesel, it was priced competitively lower than the Range Rover. In 1994, the Discover was first sold in the United States. Shown here in the original three door design, a five-door Discovery was offered the next model year.
Photo: Land Rover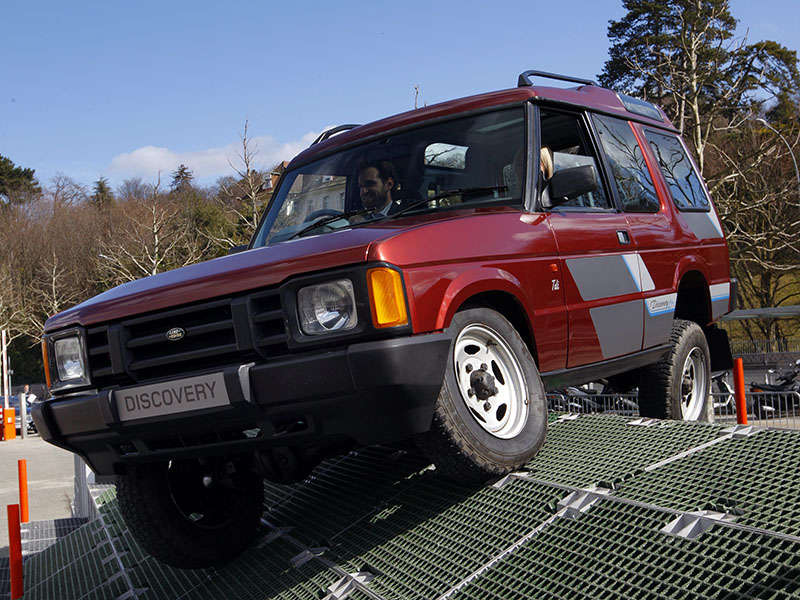 History of Land Rover in Photos
For the 20th Anniversary of Range Rover in 1990, the Land Rover 90 and Land Rover 100 was reintroduced with the name Defender and a turbo diesel engine.
Photo: Land Rover