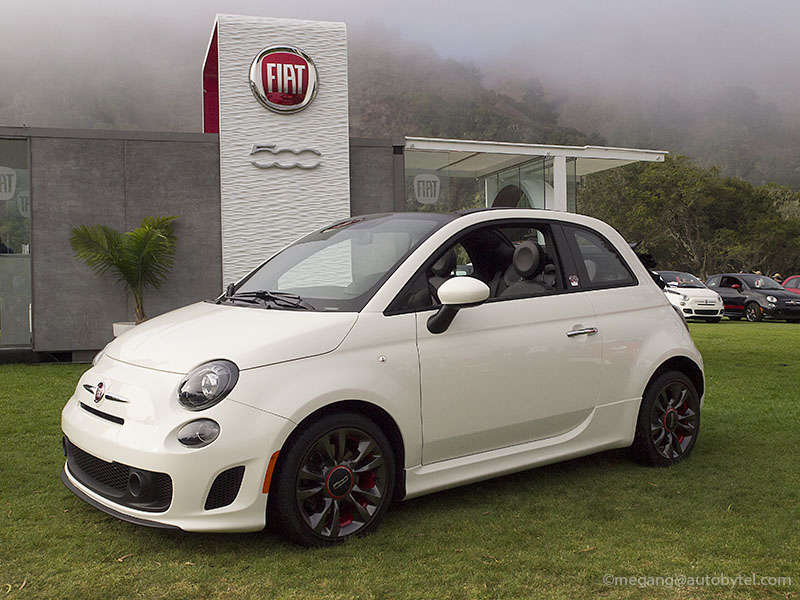 FIAT, an acronym for Fabbrica Italiana Automobili Torino, was founded in Turin, Italy in 1899, and began manufacturing cars the same year. Owning a Fiat quickly became a status symbol, and in within twenty years the first American factory was built in city of Poughkeepsie in New York's Hudson Valley. Fiat vehicles continued to be popular over several decades, but faced competition from Japanese automakers as well as a switch in American buying habits in the late 1970's and early 1980's. Fiat completely left the North American market by 1984, leaving remaining sales to importers. Photo: Megan Green
While the first Fiat car that comes to mind for most people is the classic 500 manufactured from 1957 to 1975, Fiat has manufactured other memorable cars over the years. Photo: Megan Green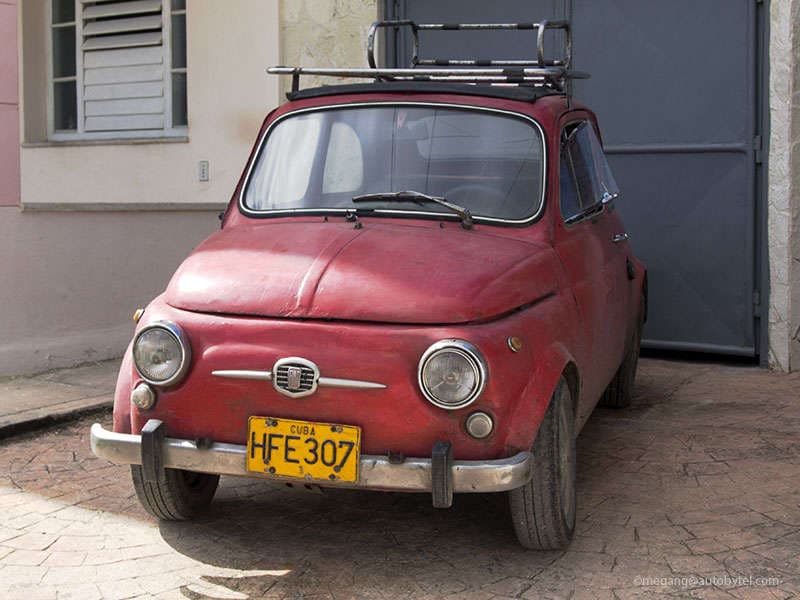 Pictured is the elegant Fiat 1200 Turismo Veloce convertible. Powered by a 1221 cc inline-4 cylinder engine, in order to ease getting in and out of the car, the seats turn 360*. Photo: Megan Green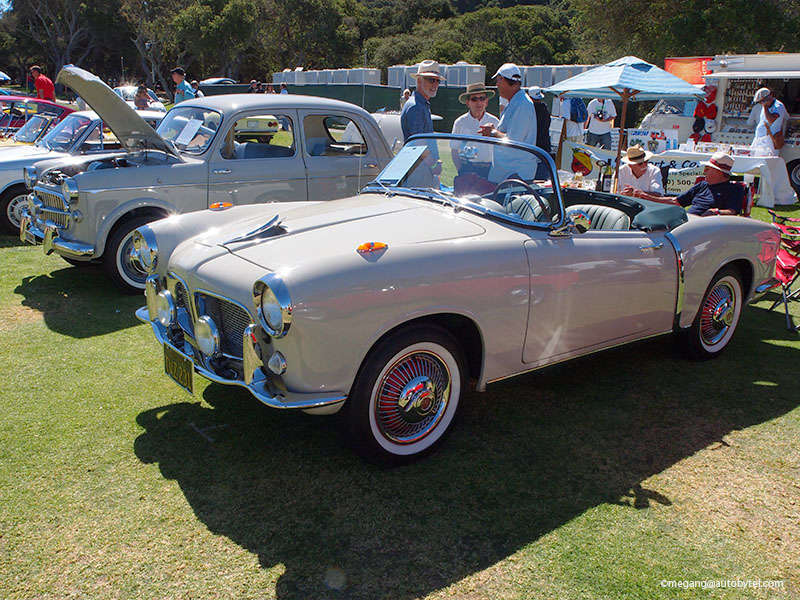 The 1960 Fiat 600 Multipla didn't go very fast - it had a top speed of maybe 60 miles per hour. However small, it was able to fit six people, as the driver sat above the front axle, and was primarily used as a taxi. Photo: Megan Green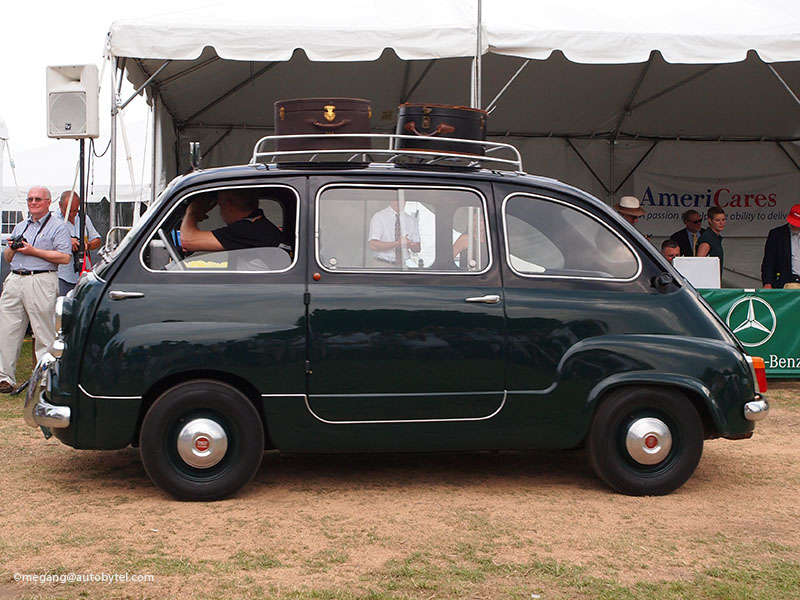 The Fiat Multipla re-entered the European market from 1998-2010, restyled as a more modern minivan. Launched in the United States at the 2012 Los Angeles Auto show, the FIAT 500L replaced the Multipla as the larger people mover in the Fiat line-up. Pictured is the 500L Adventure from 2013 SEMA with Mopar performance parts. Photo: Megan Green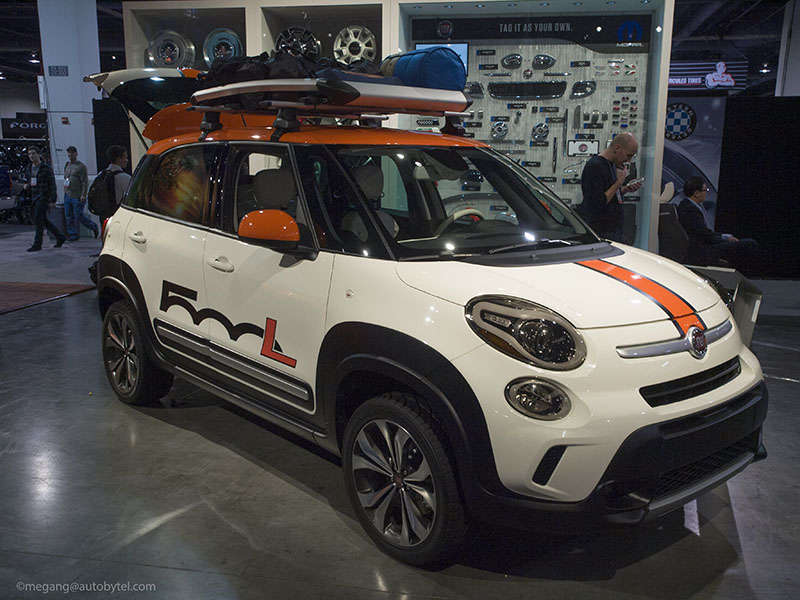 Ghia converted a small number of Fiat 500s and 600s to the open, airy, canvas-topped Jolly. Passengers sat in wicker seats as they zoomed along. Targeted to the luxury market, the few that were made from 1958 to 1962 could sometimes be found on large yachts. Photo: Megan Green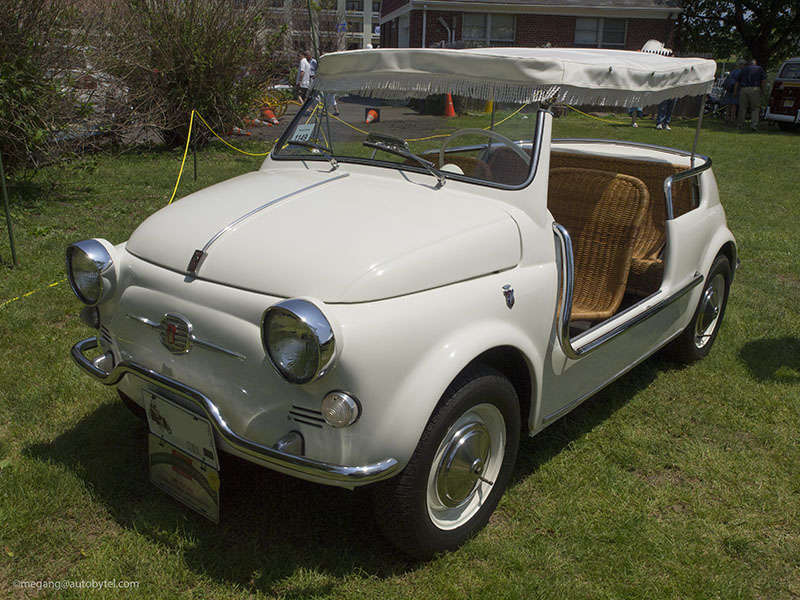 Not only did the Fiat 124, made from 1966 to 1977, come as a two-door, four-door, wagon, and convertible, it bears a resemblance to the Lada (or as it was known in Russia, the Zhiguli) for a very good reason. The Soviet government collaborated with Fiat to create the VAZ 2101 (Lada 1200), which was not allowed to be sold in the same markets as the original Fiat 124. There wasn't much difference between the two version of the car save for thicker sheet metal on the Russian version. It was also designed to be simple enough to be fixed and maintained by the owner in a rather garage-sparse Soviet Russia.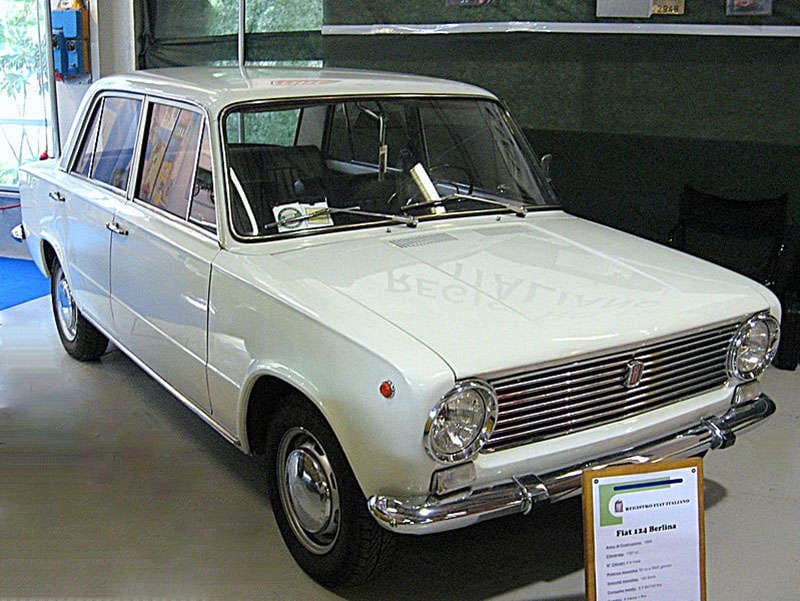 The rear-engined X1/9 was a sporty two-seater with a removable hard top. While sold in the United States starting in 1974, versions after 1974 had to comply with new American safety standards. It was imported from 1982 through 1987 as Fiat left North America, and was sold as a Bertone starting in 1983. Photo: Megan Green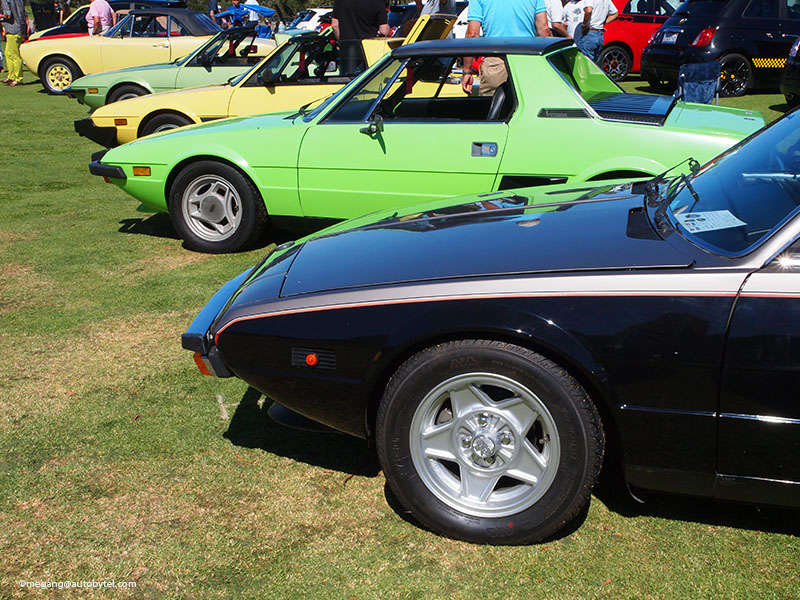 Fiat first collaborated with Abarth in the early 1950's then ultimately bought the racing and performance car company in 1971. Pictured are Fiat 695 Abarths testing at Monza.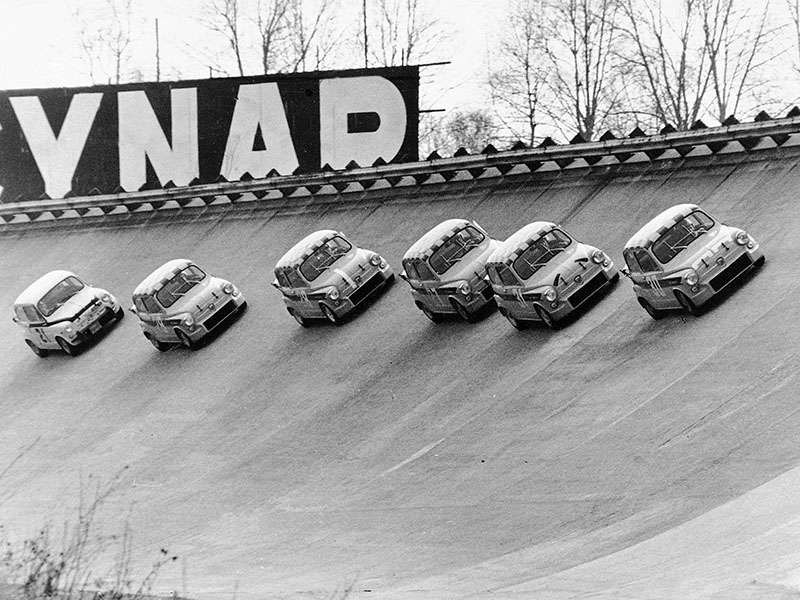 Pictured is an early Fiat 595 Abarth with Abarth trim, a scorpion on the left of the hood, and the Abarth badge in the grille. Photo: Megan Green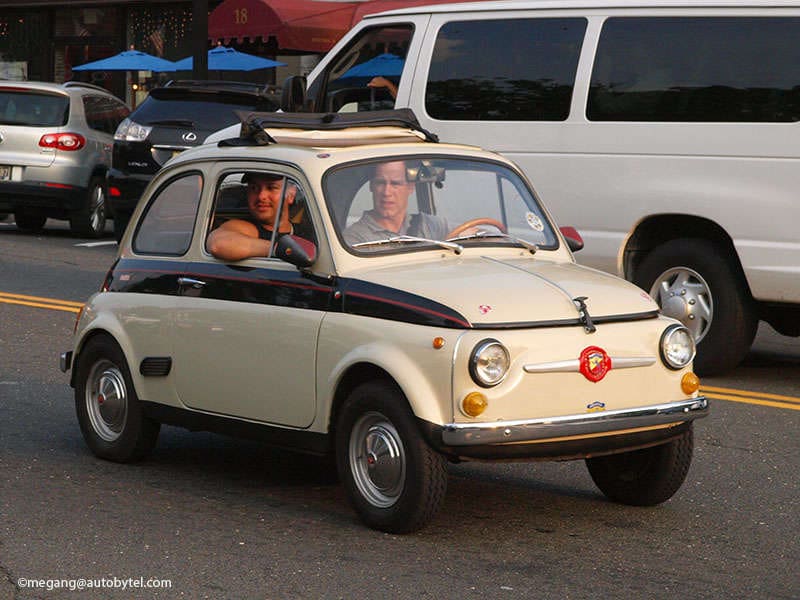 The 2013 Fiat 595 Abarth - the 50th Anniversary edition - pays tribute to the classic performance 595 with Abarth trim, Brembo floating disc brakes, a turbo engine and Abarth Competizione gearbox, and a red and black leather interior.