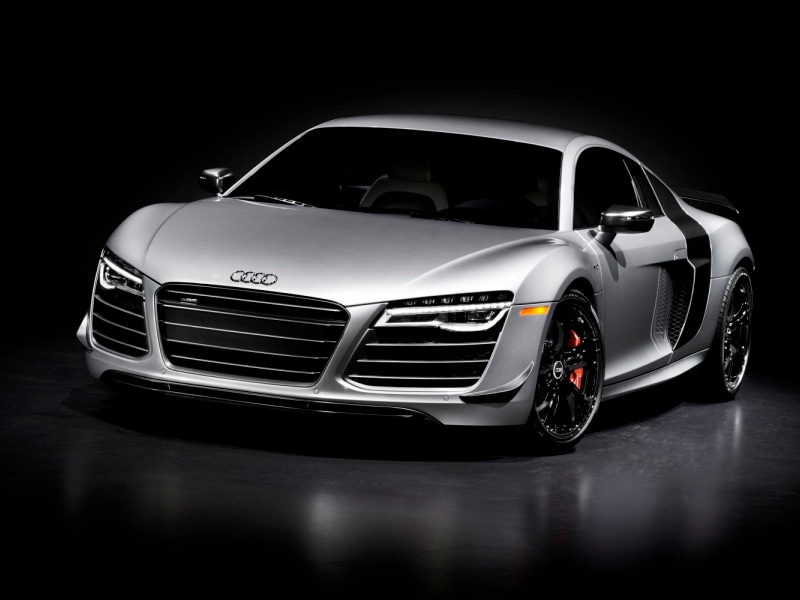 2015 audi r8
The four-rings brand will enter the high-performance arms race at this year's Los Angeles Auto Show, where it will introduce the 2015 Audi R8 "competition" that will become the most powerful, fastest and quickest production model ever sold by the brand. It won't be sold for very long, however, since the U.S. manufacturing run will be limited to just 60 units.
But that's likely to be just fine with owners, who will enjoy a 2015 Audi R8 that has been significantly upgraded with the same kind of go-fast features offered in the racing version of the car. As explained by Scott Keogh, president of Audi of America: "The limited-edition Audi R8 competition is the closest road car to our R8 LMS ultra race car that has won virtually every race around the world."
Enhancements for the newest 2015 Audi R8 model naturally start in the powertrain department, which has boosted the output of the vehicle's naturally aspirated 5.2-liter V10 engine to 570 hp—a 20-horse increase over the similarly cylindered powerplant in the 2015 Audi R8 "V10 plus" trim. Then, with that engine mated to a seven-speed "S tronic" automatic transmission, the 2015 Audi R8 competition can race fro 0-60 in 3.2 seconds and achieve an electronically limited top speed of 199 mph; for the curious, that's a decrease of .1 seconds and an increase of 1 mph compared to the V10 plus model.
Other exclusive highlights of the 2015 Audi R8 competition includes a comprehensive matte-black carbon-fiber body kit that saves weight and increases downforce, gloss-black wheels with exposed red brake calipers, matte carbon-fiber cockpit accents, illuminated door sills with "R8 competition" identifiers and access to the Audi "exclusive line" vehicle-personalization program.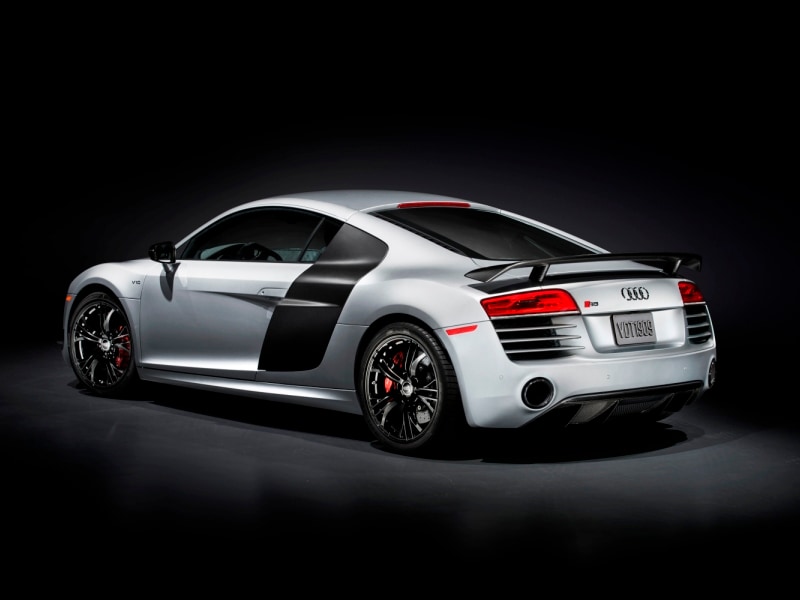 Now, the brand hasn't announced pricing for the 2015 Audi R8 competition, but the MSRP of the V10 plus model—currently at $173,500—provides a likely starting point.
And if that's too steep, there also will be an official 2015 Audi R8 competition t-shirt from Blipshift, the online HQ for crowd-sourced car-friendly shirt designs. In fact, the specific look of the new shirt is at the center of an ongoing Blipshift contest, with designs being accepted until 10:00 p.m. on Nov. 6, 2014; for more info, check out the Blipshift Facebook page.