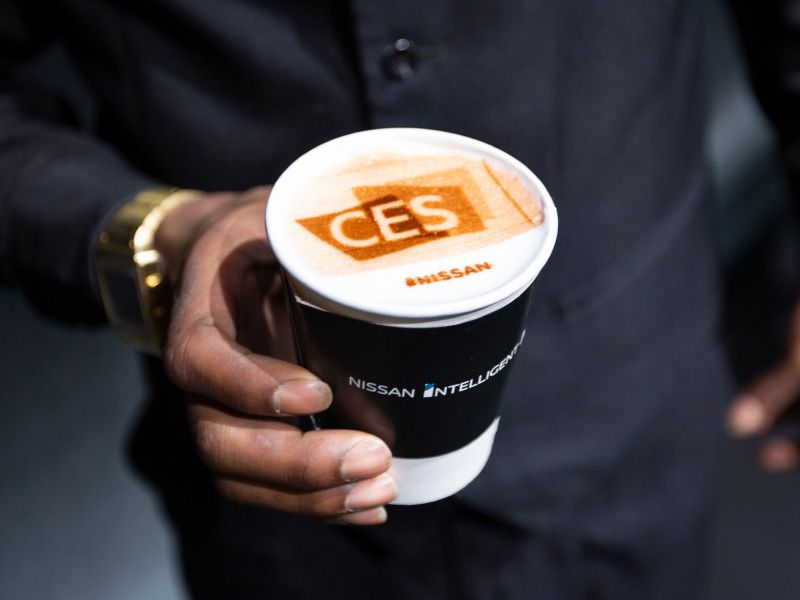 AutoWeb 2019 CES Nissan Leaf Coffee ・ Photo by Nissan
Over the past few years, drivers have been getting used to the idea of electrification and autonomy. While there were still a few steering wheels at this year's Consumer Electronics Show (CES) in Las Vegas, it seems like now the current question is more about how will we pass the time while riding in a car, rather than driving one.
Previously, CES gatherings felt much more like the future we'll all eventually come to accept, but for 2019, it's clear that the future has arrived.  Most of the ideas we saw on display are much closer to being consumer-ready. Browse through our gallery of 2019 CES highlights to see the future for yourself.
Nissan Leaf Energy Share
Nissan showed off the electric potential of their Leaf by using one to power an espresso machine, much to the delight of everyone in attendance.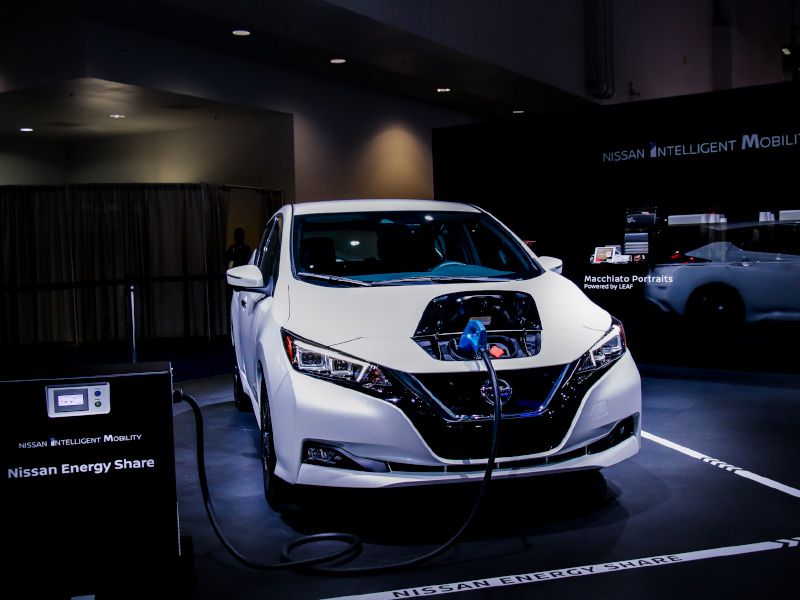 Photo by Nissan
Nissan Nismo Leaf Racecar
Alongside the long-range Leaf e+, Nissan debuted the Nismo RC, an all-electric race car with all-wheel drive that can accelerate from 0-60 MPH in under 3.5 seconds.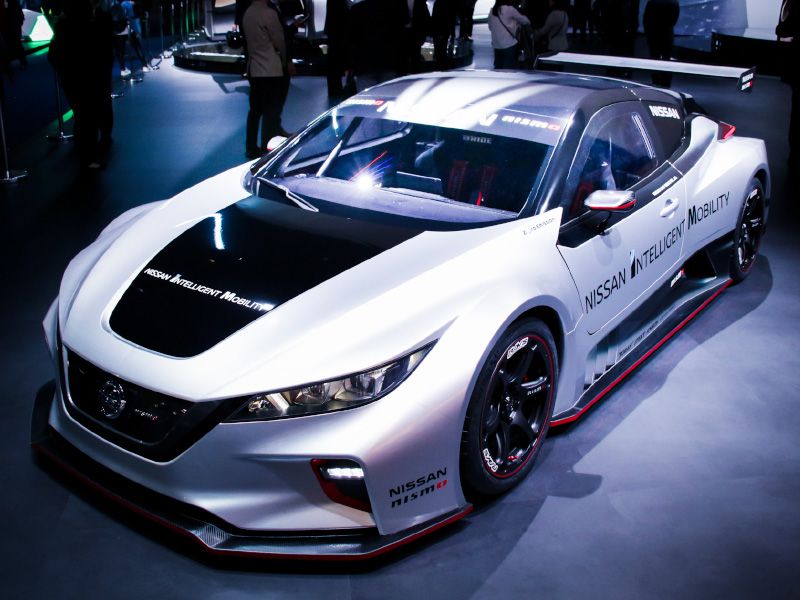 Photo by Nissan
Hyundai Elevate Concept
Hyundai literally introduced a concept car with legs: Elevate is a robotic-looking vehicle that can "walk" over any obstacle when the terrain makes driving impossible. Hyundai calls it the first "Ultimate Mobility Vehicle" and thinks it would be perfect for first responders and emergency services after a natural disaster.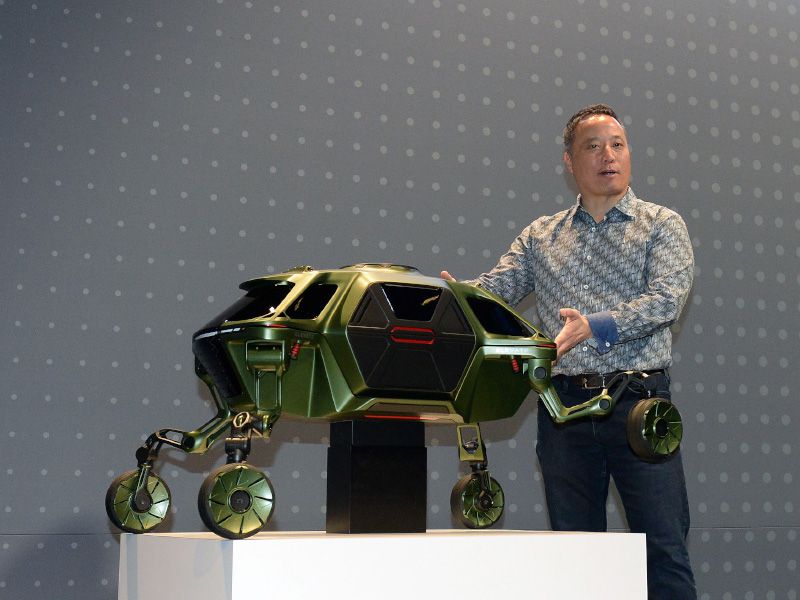 Photo by Hyundai
Kia R.E.A.D. Autonomous Cockpit
Kia introduced the Real-time Emotion Adaptive Driving concept. Known as R.E.A.D., the system will use AI to adjust the vehicle's cabin conditions to correspond with the driver's emotional state. For example, if you're stressed, R.E.A.D. can adjust the interior to calm you.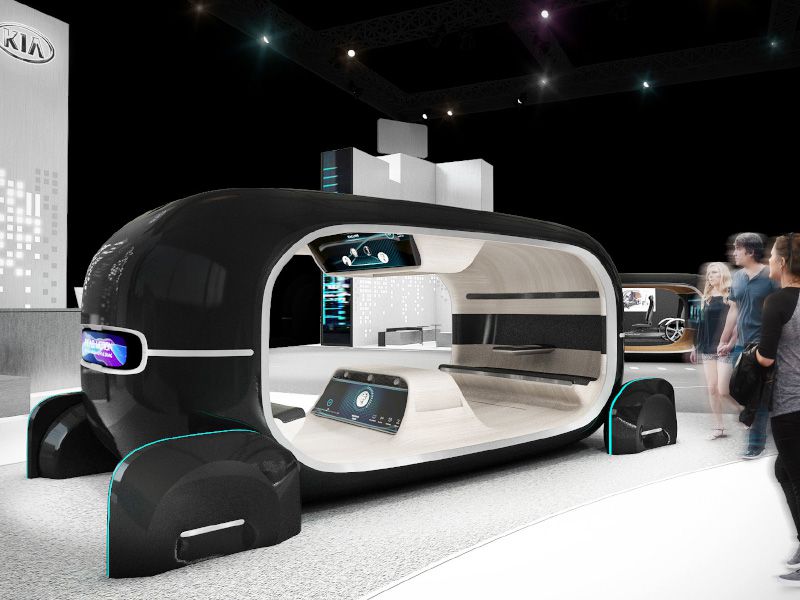 Photo by Kia
Kia V-Touch concept
Along with R.E.A.D., Kia also introduced V-Touch, a new technology that allows you to control conditions inside the cabin without traditional buttons or a touchscreen. You can change the lighting, air-conditioning, heating or use the entertainment systems in the vehicle just by using simple finger gestures.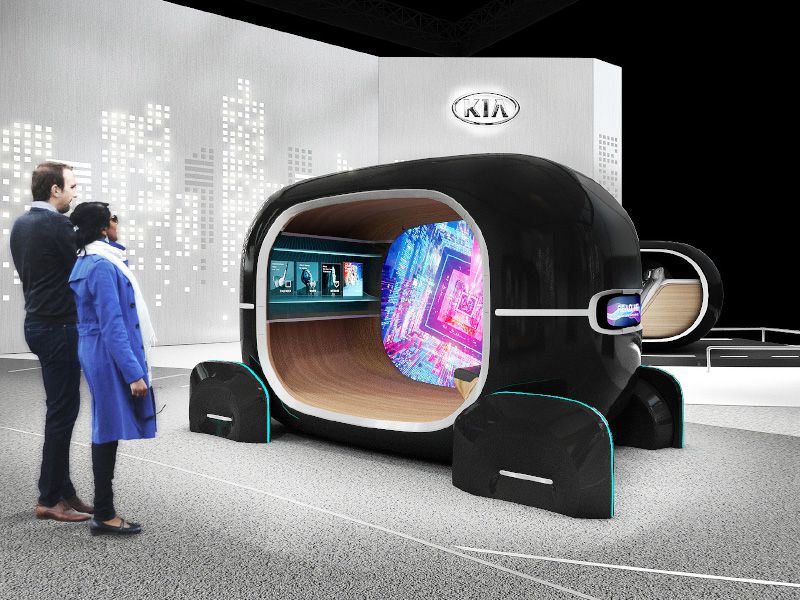 Photo by Kia
Honda Autonomous Work Vehicle
An interesting fact about the Honda Autonomous Work Vehicle: after seeing it at the 2018 CES, Cal Fire asked the automaker to build some for them.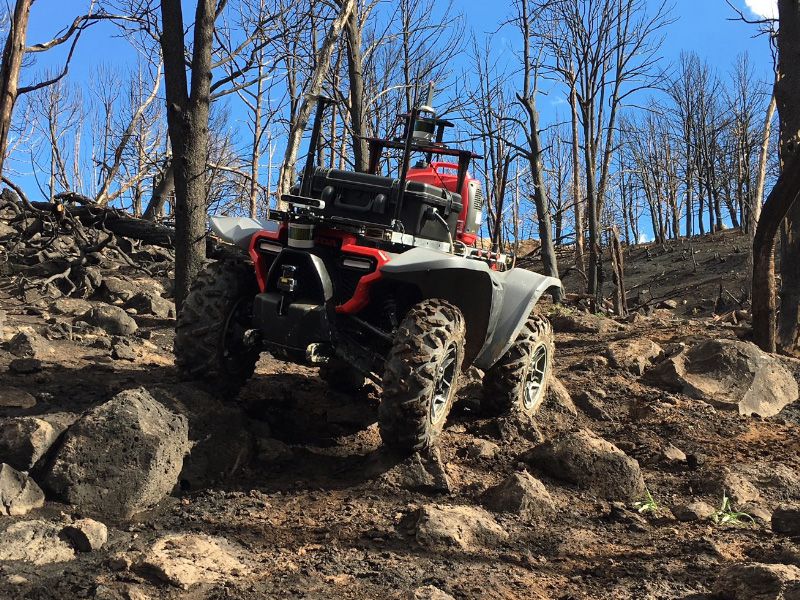 Photo by Honda
Honda P.A.T.H. Bot
It wouldn't be CES without a robots, and Honda's AI powered Predicting the Actions of The Human (P.A.T.H.) Bot didn't dissapoint.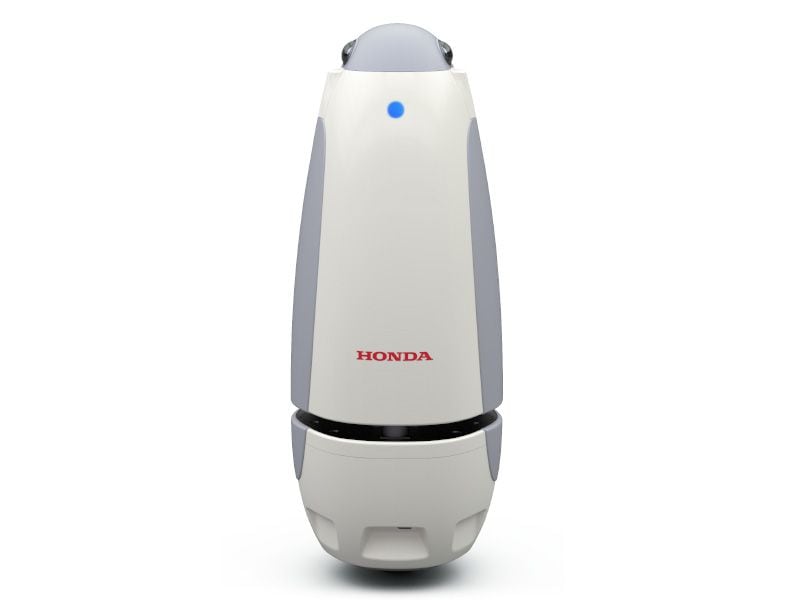 Photo by Honda
Toyota Guardian
Toyota wants to protect drivers and promoted the latest iteration of their Guardian driver assistance and autonomy crash avoidance features. Read more about Guardian here.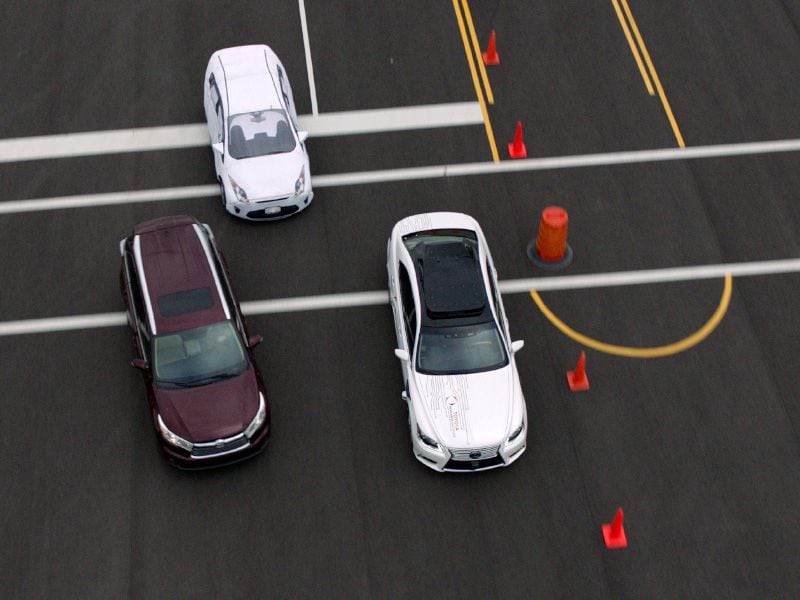 Photo by Toyota
2020 Mercedes Benz CLA
Real cars had their place at CES, too — Mercedes unveiled the 2020 CLA four-door "coupe."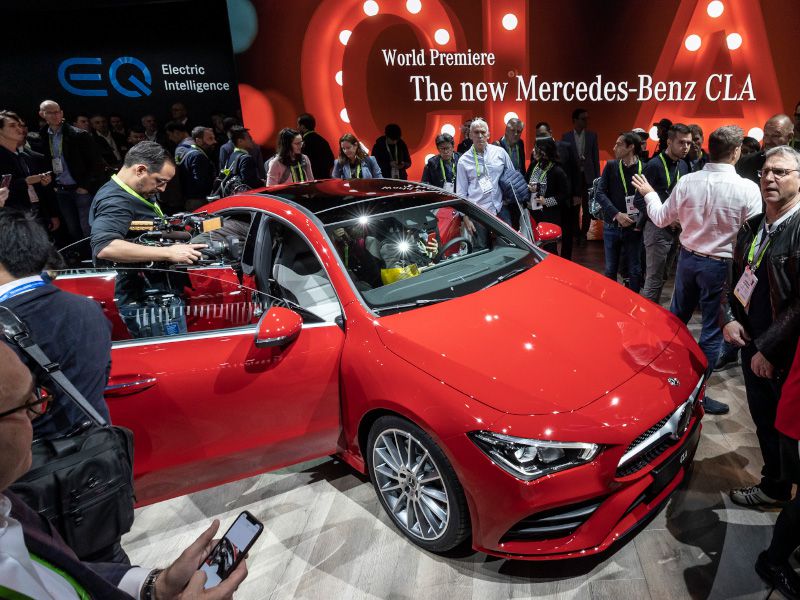 Photo by Mercedes-Benz
Mercedes Vision Urbantec
Mercedes-Benz also displayed their Vision Urbantec, an autonomous car concept that is completely futuristic.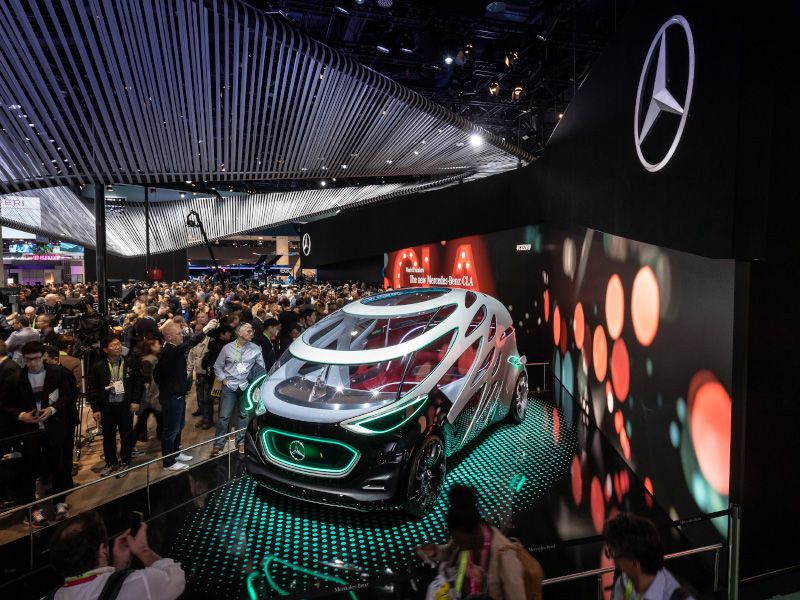 Photo by Mercedes-Benz