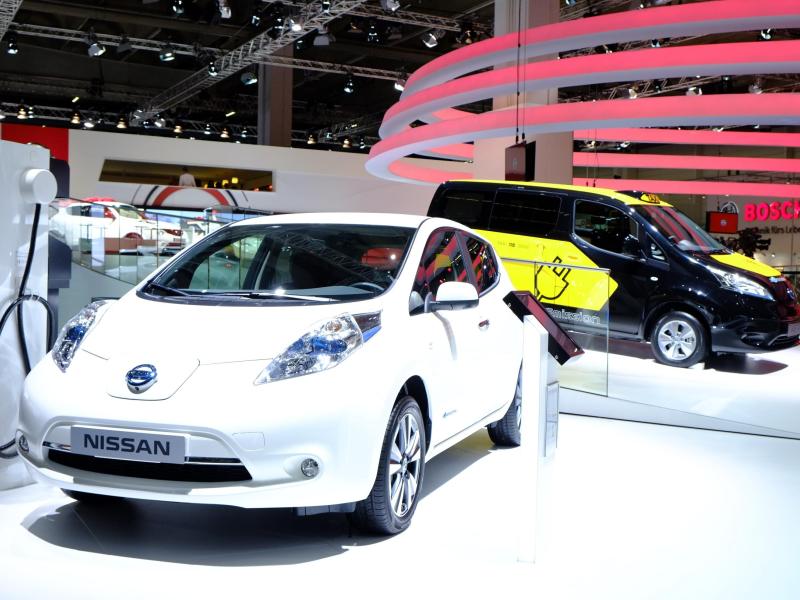 nissan leaf
Even as big pickups and hi-po hot rods seem to be dominating the marketplace, the 2015 Nissan LEAF has posted nine straight months of record sales volumes, and that included September, when the world's most popular EV sold 2,881 units in this country and outpaced its total from September 2013 by a whopping 47.5 percent. With three-quarters of the year now passed, the 2015 Nissan LEAF has driven up sales by 35.7 percent on the strength of 21,822 year-to-date deliveries.
And remember, that sales performance actually was the second September record for the 2015 Nissan LEAF. Earlier last month, in California, the LEAF helped lead the largest parade of electric vehicles in the world, as part of Plug-in America's National Electric Drive Week. The event was certified by the Guinness World Record team, too, with LEAFs making up "most" of the 507 EVs that took part in the parade.
Said Toby Perry, director of Nissan EV marketing: "We are currently at around 61,000 sales in the United States since the launch of LEAF four years ago. It is number one in the market (and) number one in the world. It is a natural fit for an opportunity like this to come out and be at this event and set a Guinness World Record on largest number of electric vehicles in a parade at any given time."
Of course, the 2015 Nissan LEAF wasn't the only Nissan vehicle with record sales in September. The 2015 Nissan Rogue began reaching dealerships last month and immediately jumped out to the nameplate's highest-ever September sales total, more than doubling its numbers from last year with a 51.8 percent spike in volume and 17,229 sales. Also coming up big for Nissan in September were:
Versa—12,072 sales, up 37.6 percent
Sentra—12,557 sales, up 61 percent
Frontier—6,853 sales, up 47 percent
Xterra—1,108 sales, up 11 percent
Murano—4,164 sales, up 44.6 percent
It all added up to a September sales record for the Nissan division as well, with the brand selling 95,118 units in the prior month and growing volume by 22.2 percent.