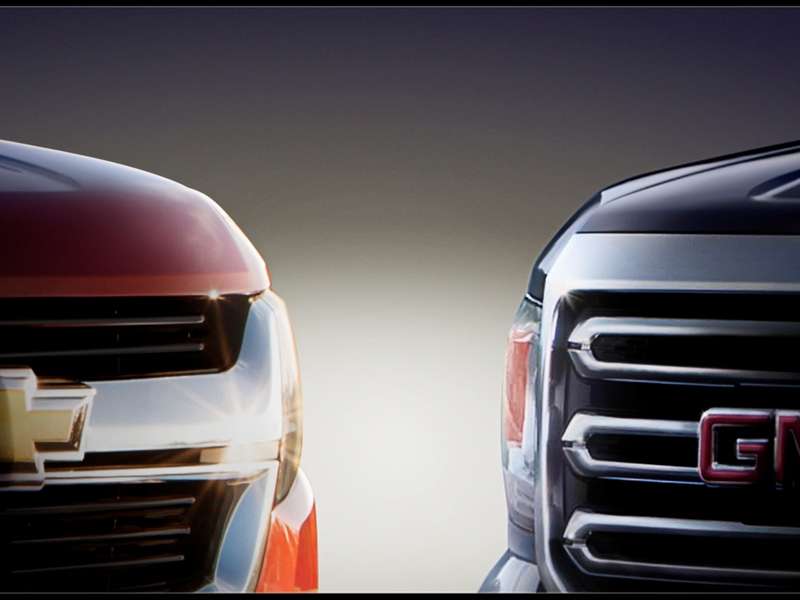 Don't get too excited, however, since the General only provided a small glimpse of grille for both the 2014 Chevrolet Colorado and its corporate cousin, the 2014 GMC Canyon. The image was shown during the recent Center for Automotive Research (CAR) industry gathering held in Traverse City, Mich., where it was part of a presentation by GM CFO Dan Ammann.
Not much is really known about the trucks yet, but General Motors promises that they were "designed to be capable, versatile and fuel-efficient alternatives to full-size pickups," and there certainly seems to be demand for just that. Consider: All of the current non-full-size pickups were in the black in July, two of them substantially so. The Toyota Tacoma advanced sales 22.3 percent in July, on a substantial 13,882 deliveries (almost 1,500 more than the Chevy Malibu), while the Honda Ridgeline saw a sales spike of nearly 68 percent, albeit on 1,645 units.
And although the Nissan Frontier only outperformed its July 2012 results by 4 sales, again, we're talking about a non-negligible volume of 5,615 units; that's hundreds more than sold last month by "popular" cars like the Honda Fit, Dodge Charger or Volkswagen Beetle.
The 2014 Chevrolet Colorado and GMC Canyon are scheduled to go into production next year at GM's facility in Wentzville, Mo.