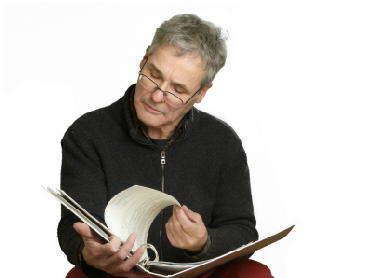 The recent press conference announcing the end of the Fritz Henderson (pictured) era at General Motors was an interesting show. At the beginning, we were told that Henderson had resigned and Ed Whitacre, GM's chairman of the board, would step in as "acting" president and CEO of the company until a search turned up a new one. (Paging Bob Lutz?) A few minutes in, and the situation was being described as the result of a mutual decision between "Fritz and the board." By the end of the presser, it was "the board's decision."
It seemed a bit murky at the time. I mean, for a second or two I actually thought that GM perhaps was caught off guard by Henderson's decision, forcing Whitacre's hand and leaving GM in the lurch. Given the Opel situation, the Saab non-sale, and a host of other issues that need immediate attention, surely the company wouldn't fire Henderson now without having anyone on hand to pick up the reins?
But any confusion was cleared up by an interesting comment on GM's Facebook page, posted by a certain "Sarah Henderson." Per the post, and I quote, "HE F'"ING GOT ASKED TO STEP DOWN ALL OF YOU F'"ING IDIOTS. IM [sic] FRITZ'S F'"ING DAUGHTER, AND HE DID NOT F'"ING RESIGN. WHITACRE IS A SELFISH PIECE OF SHIFT [sic], WHO CARES ABOUT HIMSELF AND NOT THE F'"ING COMPANY."
The actual post is now gone from GM's Facebook page, but major media sites are treating this as if it were "real" '" I literally just saw commentators talking about it on MSNBC. And I'm never one for letting a little thing like the facts get in the way of a good story.
Anyway, I do have a bad feeling about this, as exemplified by a sort of "non-exchange" between Whitacre and the media at the end of the press conference. Whitacre wasn't taking any questions, and he excused that by saying he'd make himself available once the new new GM got rolling a bit, calling that a "fair" deal.
Then he closed his comments by coming right out and asking, "That's a fair deal, isn't it?" And it was painfully obvious no one at the conference agreed, and equally clear that Whitacre was a bit miffed by the reaction. Welcome to the real world, Ed.
Now, I never thought Henderson was the right person to lead GM out of bankruptcy, but making this kind of change at this point in time has set off the alarm bells, and my gut instinct says that Whitacre wants to run this company.
It will take months to find a replacement for Henderson, and every day of every one of those months will be crucial to the success of General Motors '" especially now that Ford is effectively counter-punching the General's Chevrolet Camaro with an improved 2011 Ford Mustang (pictured right) and readying the Ford Fiesta for next year's launch.
Yes, November muscle-car sales continue to go GM's way, with the Camaro selling 6,827 units, the Mustang good for only 3,627 sales, and the Dodge Challenger attracting 2,040 buyers. But I have to give Ford a huge amount of credit for raising ye olde bar on its base Mustang. The current V6-powered Mustang packs just 210 hp while achieving an EPA line of 18/26/21 in terms of city/highway/combined mpg. The 2011 model is slated to get a horsepower boost of 45 percent, while still increasing highway mpg by more than 15 percent.
The net results on the new Mustang are slated to be 305 hp and 30 mpg highway; not so coincidentally, the base Camaro goes 304 hp and 29 mpg highway. But beyond topping the Chevy, Ford is showing how much efficiency can still be squeezed out of today's cars without having to resort to new powertrain technologies. Now, I'd just like to see the Blue Oval put the rest of its products through the same kind of wringer.
Finally, speaking of November sales, it's obvious that I'm not '" the GM news trumped reports of decent numbers throughout the industry for the month, and I'll cover them tomorrow.
But I do want to mention Hyundai's results, mostly because they further support my contention from yesterday's column that the Japanese market, to get technical here, is completely out of whack with reality. The South Korean OEM led the U.S. market with a 45.9 percent year-over-year sales increase for November. Key players and their results included the Hyundai Accent, up 98 percent; Hyundai Elantra, up 88 percent; Hyundai Santa Fe, up 53 percent; and both the Hyundai Sonata and the Hyundai Genesis benefiting from 52 percent increases.
Year-to-date, sales at Hyundai are up 6.2 percent, and November was the 11th straight month in which the company saw year-over-year gains.
All this from a company that is pulling out of the Japanese market after selling a bare 786 retail vehicles through October.
Makes you wonder, doesn't it?