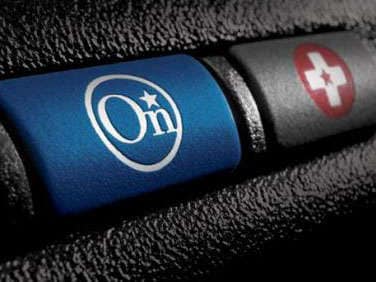 Automakers Update Telematics
Cars that talk? Directions on-the-go? Concierge services a la touch of a button and voice- command response, while motoring down the highway? Automatic phone-in for help when you can't call? The truth is, many of these in-car, luxury telematic's services have been around since the mid-nineties, when GM developed its unique and innovative OnStar system. Today, other automakers have joined The General in the telematics market, and have upped the ante by offering a wider array of services, just as GM has also updated its offerings.
We took a closer look at the technology delivered by today's U.S automakers and their telematics systems, such as BMW's Assist Safety Plan and Tele Service, GM's OnStar, the Lexus Link, and the Mercedes-Benz's TeleAid and COMAND. All mix computer technology and  telecommunications systems with personal assistants, to help drivers ride more safely and also have more security, by offering a wide variety of information and support services, meeting needs that range from directions and road assistance to emergency aid--all provided wirelessly via hands-free communications. An important caveat with each of these systems exists, however. If you read the fine print, you will learn that no system guarantees any of its services if your vehicle is out of cell-phone range or GPS reach. Plus, these advanced systems are not available in all models, so check and be clear before making your model purchase.
Page 2
BMW - BMW Assist
BMW employs telematics services by offering many 2007 and newer models with a four-year, unlimited mileage subscription to the BMW Assist™ Safety Plan, which includes TeleService – a program that allows vehicles to directly contact the BMW center, when the vehicle needs service or maintenance. The BMW Assist Safety Plan is standard for four years on every MY 2007 and newer 5 Series, 6 Series, and 7 Series vehicle. It is available as an option, or with the Premium Package on all other models. TeleService is available on all 2007 and newer models with BMW Assist, except for the Z4 and X3
The BMW Assist system bundles Bluetooth hands-free calling capability with speech recognition, in cars with BMW-approved Bluetooth enabled mobile phones. This state-of-the art technology enables BMW Assist to connect you with a specialist, who can help you with a variety of needs, ranging from emergency situations (calls are initiated automatically after a serious accident); stolen vehicle recovery; directions; concierge services; and traffic information. The optional BMW Convenience Plan is available 24/7 to all Safety Plan subscribers. This system is activated by pushing the vehicle's SOS button, which immediately transmits your location and other vehicle data information to a response expert, who is able to perform functions, such as remotely opening the vehicle's door. With BMW Assist's newest service, called MyInfo, you can coordinate business listings and street addresses found in Google Maps and send them directly to your BMW. Where fees apply, the cost is $199 per year.
Page 3
General Motors - OnStar
OnStar is available on more than 50 model year 2008 GM vehicles that come with one year of service. This service is standard on 95 percent of General Motors vehicles in the U.S. and Canada, including Cadillac, which is equipped with a one-year Directions & Connections Plan. Plans, which require credit card payment on monthly subscriptions, include the Safe & Sound priced at a fee of $18.95/month or $199/year (plus tax); the Directions & Connections plan on 2007 and newer vehicles is priced at $28.90/month or $299/year (plus tax).
The OnStar Safe and Sound plan includes Automatic Crash Response; Automatic Air Bag Deployment Response; Emergency Services; OnStar Vehicle Diagnostics; Hands-Free Voice-Activated Calling (Requires a Hands-Free Calling enabled vehicle, existing OnStar service contract and prepaid minutes or enrollment in a shared minutes plan); Stolen Vehicle Location Assistance; Remote Door Unlock; Roadside Assistance; Crisis Assist; Remote Horn And Lights; Virtual Advisor (this works by using OnStar Hands-Free Calling minutes and can be used to obtain local traffic reports, local weather reports, and stock quotes); and Ride Assist. The Directions & Connections plan includes all of the Safe and Sound plan features and adds OnStar Turn-by-Turn Navigation; plus Information/Convenience Services (an OnStar Advisor will help you find the address, phone number and/or driving directions to any business or location). A new feature, Destination Download, automatically downloads requested directions to the vehicle's navigation system. Another new upgrade to OnStar's stolen vehicle service is the Stolen Vehicle Slowdown, which will debut on select 2009 model year GM vehicles.
Page 4
Lexus - Lexus Link
Lexus Link, a factory-installed, 24-hour security and information service option, uses a dedicated cellular phone, Global Positioning Satellite (GPS) technology and 24-hour live support to deliver its services. At the touch of a button, emergency personnel and roadside assistance can be dispatched or aid provided if a vehicle is lost or stolen. Airbag deployment automatically sends an emergency alert to the Call Center.  The latest Lexus Link system, which requires an active Lexus Link subscription (including a signed Lexus Link Service Subscription Agreement), is required in order to receive Lexus Link services, that are available for LS 600h L and LX 470, LX 570 (2008 model year and later), LS 460 and LS 460L, GS  430/350, GS  460h (2007 model year and newer) and LX 470 and GX 470 (2006 model year and newer).
Lexus Link, which will only work where GPS and cellular phone signals can be received, is offered at two plan levels: Safety and Directions. The Lexus Link option, which is available on new cars for a fee of $900 MSRP, includes a one-year subscription to the Safety Plan. Annual renewal costs $199 a year, or $16.95 monthly. Upgrading to the Directions plan adds $200 ($399 a year to renew, or $34.95 per month), but with it an Advisor can provide driving directions, as well as concierge services. Other plans, such as Personal Calling, are available at an additional cost. The Safety Plan includes Airbag Deployment Notification; vehicle location; Stolen Vehicle Location Assistance; Emergency Services Notification; Roadside Assistance; Remote Door Lock/Unlock; Remote Horn and Lights; Accident Assist; and Advisor Playback. The Directions Plan, not only includes all the Safety Plan features, but adds Driving Directions; Information and Convenience Services and Ride Assist.