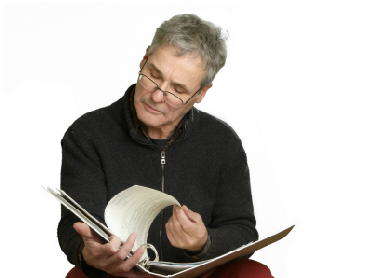 Ford Super Duty F-250 Dodge Ram 2500 GMC Sierra 2500HD Chevrolet Silverado 2500HD
There was a big scare in the truck community late this summer when it was suggested that the price of heavy-duty (HD) trucks could increase possibly over 50% before the end of the decade. While such a drastic increase will likely not take place, costs will change as the Environmental Protection Agency (EPA) develops new standards heavy-duty trucks. These new regulations should have a negative effect on the HD truck buyer's wallet, but the money may not be gone forever.
Back in early September, The National Academies (a research society that help prepare reports for future policy) compiled a report containing a list of improvements for HD trucks. It included everything from $10 per truck for low-rolling-resistance tires to $9,000 for adding a hybrid system. The full upgrades would improve fuel economy by 44.5%, but it would also total $14,710 more per vehicle. That is a significant impact considering the 2011 Chevrolet Silverado 2500HD, Ford F-250 Super Duty, GMC Sierra 2500HD, and (Dodge) Ram 2500, all have a base price between $27,215 and $28,020.
Keep in mind The National Academies' report is a broad list of suggestions. Pickuptrucks.com sifted through 673-page proposal released late last month by EPA and the Department of Transportation (DOT) that set future regulation goals at a much more consumer-friendly rate. The agencies are looking to increase fuel efficiency by 15% in diesel and 12% in gas HD trucks. They say this can be accomplished for around $1,249 to $1,592 in improvements (an average about $1,420.)
The proposed increases in fuel economy and cost are centered on adding features such as electronic power steering, cylinder deactivation, gasoline direct injection, eight-speed automatic transmissions, tighter air conditioning leakage standards, as well as reducing overall weight by 5%. The new standards are currently looking to take effect possibly between the 2014 and 2016 model years.
Ford may already have a jump on some of these future standards as it has developed electronically assisted power steering for certain F-150 models (although the system cannot yet handle the weight of the larger versions of the F-150.) It even currently has a video on its website with the Ford F-250 claiming a combined 21 mpg over a city/highway course.
Greater cost is never an advantage for consumers, but since the new standards offer an increase in fuel economy, they will eventually pay for themselves. For example, a very basic heavy-duty truck such as the Dodge Ram 2500 regular cab two-wheel drive has a combined fuel economy 16.7 mpg. If the current mileage was increased by 12% to 18.7 mpg, and gas had an average price of $3.30 per gallon, then the added $1,420 cost of the new standards will have paid for themselves by about 67,500 miles. On the heavier end of the Ram 2500 scale, a crew cab 4x4 that currently gets 15.25 mpg would make back the $1,420 after traveling 61,000 miles at 17.1 mpg.
The math in the previous paragraph was calculated using $3.30 per gallon for gas. We're not about to make a firm commitment on the gas price predictions of 2014; $3.30 represents a very conservative estimate of an average annual increase of about 5%. Keep in mind a small change in the actual fuel price can have a large effect on the mileage recovery figures. For the same Ram 2500 two-wheel drive, if gas cost $3.20, then it would take nearly 70,000 miles to recover the truck's added cost. If gas averaged $3.80, this Ram truck would recover in less than 60,000 miles.
We unfortunately cannot provide examples of the cost recovery rate for HD 3500-level/diesel engines. Right now the EPA has very few standards for HD trucks, and testing/reporting fuel economy is not included.
In the end, prices will increase for HD trucks under the new regulations, but the message to consumers should be: don't worry. Initially the added money will likely not be enough to disqualify most buyers from financing, and if financed, the truck's higher price should add no more than a couple hundred dollars in interest payments. The added fuel economy means if these new heavy-duties are driven for a long time (as most HD owners usually do,) the extra money that came out of pocket will eventually start coming back.