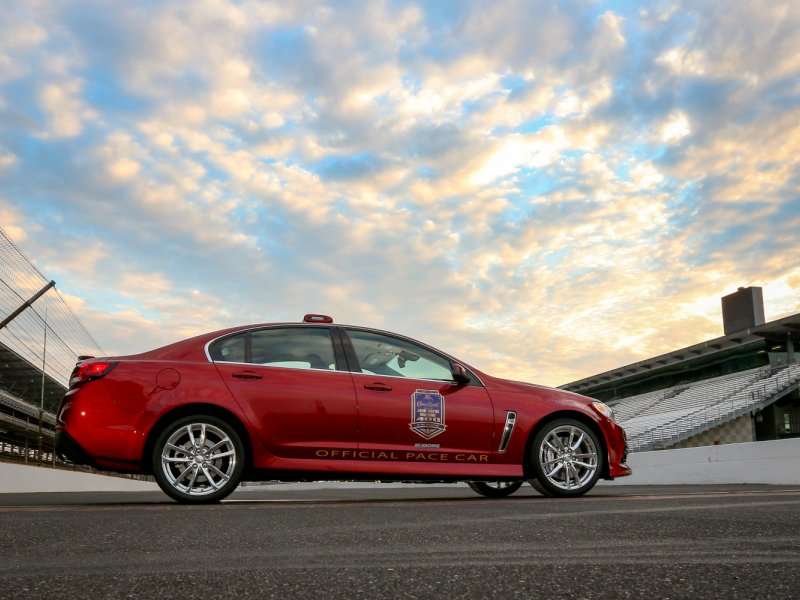 2014 chevy ss
With 1,662 total sales during the first six months of the year, the 2014 Chevy SS finished June ranked No. 233 on the overall year-to-date sales leaderboard for the auto industry, with fewer sales than micro-volume products like the Honda CR-Z or VW Eos, to name just a few. And frankly, that's just the way the Bowtie brand planned things, since execs called for the 2014 Chevy SS to be a niche vehicle right off the bat. 
All that could be about to change, however, thanks to an increasingly high profile for the full-size sport sedan. Consider:
On July 27, a 2014 Chevy SS will take on pace-car duties for one of the marquee events in the NASCAR Sprint Cup series—the Brickyard 400, held at the Indianapolis Motor Speedway and now known—awkwardly enough—as the "Crown Royal Presents the John Wayne Walding 400 at the Brickyard Powered by BigMachineRecords.com."
Behind the wheel of that car will be Chris Pratt, a star of the upcoming film "Guardians of the Galaxy" who also will be showing up in Jurassic World, the re-boot of the Jurassic Park franchise.
Then, two of NASCAR's biggest names—Jeff Gordon and Dale Earnhardt Jr.—are expected to continue their season-long duel for Sprint Car dominance during the race, with both driving specially prepared versions of the 2014 Chevy SS. (As a reminder for the non-NASCAR fan, Gordon currently tops the driver leaderboard with 670 points after 19 races, while Earnhardt Jr., in second place, trails his Hendrick Motorsports teammate by 12 points; the reigning Sprint Cup champ, Jimmie Johnson, has driven his Hendrick-prepped 2014 Chevy SS to fifth in the current driver standings.)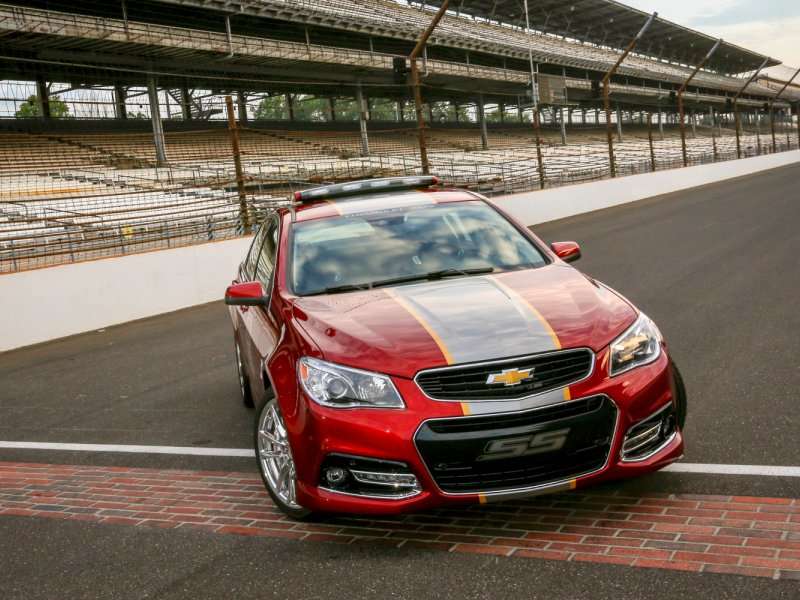 Finally, as the NASCAR season begins its stretch run, Chevrolet will introduce some major performance enhancements for the 2015 production model. As seems to be confirmed by an online resource for GM fleet customers—that came to my attention via Jalopnik.com—the 2015 Chevy SS will offer new features like:
A six-speed manual transmission that's paired with a new 3.70 rear-axle ratio
The General's sophisticated Magnetic Ride Control suspension technology
4G LTE connectivity (via OnStar)
Five expressive new colors—Regal Peacock Green, Some Like It Hot Red, Jungle Green Metallic, Perfect Blue, Alchemy Purple
The 2014 Chevy SS, backed by a 415-hp V8 and a 0-60 time of 4.7 seconds, is on sale now priced from $43,475. Stay tuned for more details about the 2015 model as they become available.