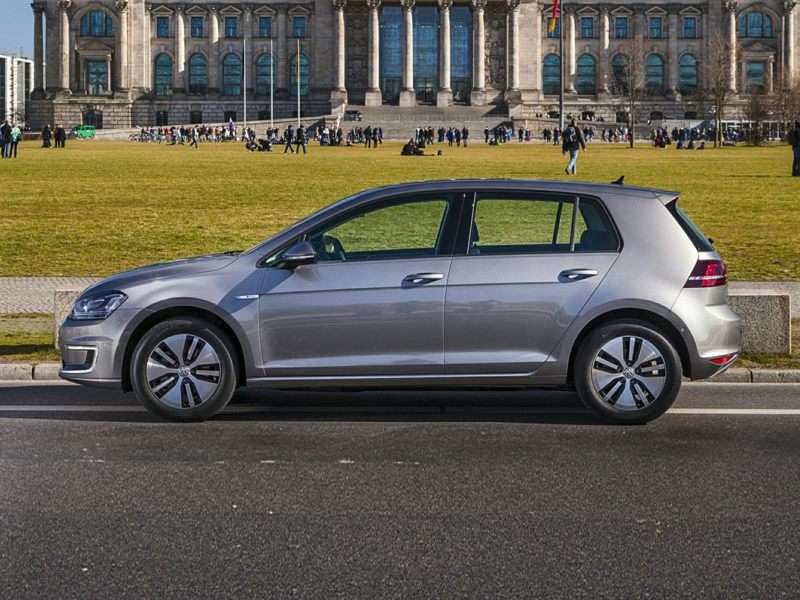 2015 vw golf
The brand-new 2015 VW Golf family already has earned a slew of international awards—including Car of the Year in both Europe and Japan—and now that it's on sale in the United States, the team is beginning to attract attention from the critics here, too. A case in point: Green Car Reports, billed as the "ultimate guide to cleaner, greener driving," just honored the 2015 Volkswagen Golf as its "Best Car to Buy 2015."
Now, to be clear here, the victory is shared by the entire 2015 Volkswagen Golf roster, explicitly recognizing the wide range of fuel-saving choices offered by VW's compact hatchback. For starters, the 2015 Volkswagen Golf rings up an EPA line of 25 mpg city/37 mpg highway/30 mpg right out of the box, and that's while serving up a 1.8-liter turbocharged four-cylinder engine that makes 170 hp and 200 lb.-ft. of torque.
Then there's the 2015 Volkswagen Golf TDI, capable of squeezing 30 mpg city/45 mpg highway/36 mpg combined from its 2.0-liter, four-cylinder turbodiesel. And that engine is capable of delivering 150 horses and a steep 236 lb.-ft. of torque.
The new model year also marks the debut of the most fuel-efficient Golf ever, the all-electric 2015 VW e-Golf that uses no gasoline at all. First launching in limited markets in this country, the 2015 Volkswagen Golf EV can serve up an EPA-certified zero-emissions driving range of 83 miles, with miles-per-gallon equivalency ratings of 126 MPGe city/105 MPGe highway/116 MPGe combined.
But even the most athletic member of the 2015 VW Golf gang, the hi-po GTI, enables surprisingly efficient performance: Packing a turbocharged, four-cylinder TSI engine, the GTI heat up the hot-hatch segment with 210 hp and 258 lb.-ft. of torque, but it goes easy on the environment with EPA grades of up to 25 mpg city/34 mpg highway/28 mpg combined.
Added Green Car Reports editor John Voelcker: "The range of green options in the 2015 Volkswagen Golf range is hard to beat. With more fuel-efficient gasoline engines, a new TDI diesel option that comes close to real-world hybrid mileage levels, and the all-electric VW e-Golf, the 2015 Golf gives buyers a good-better-best menu of options for driving green."