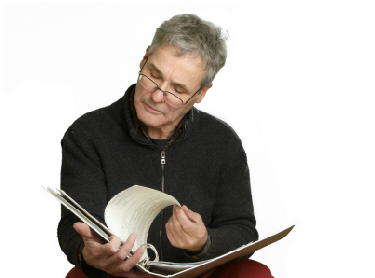 New car buyers holding off on a purchase until they can park a reliable, factory-backed plug-in electric hybrid vehicle in their driveway were given a mixture of good news and bad news this week from the automotive industry.
The happy tidings came from the , where the atmosphere was decidedly less grim than the that took place in Detroit in January. was on hand with its i-MiEV, a small commuter electric vehicle that had been making a tour of the worldwide auto show circuit but had yet to hint at its future in the United States. The Japanese car company shrugged off concerns about their financial stability by announcing that the i-MiEV would hit American shores - and showrooms - sometime between now and 2012. Given that the vehicle is scheduled to debut in Europe in 2011, it would appear as though the i-MiEV's release date on this side of that Atlantic will be sooner, rather than later. The diminutive, four-passenger hatchback is designed to travel 100 miles on a single battery charge, placing it in elite company amongst current electric cars. Pricing is also set to be lower than most of its competitors, with . Depending upon the viability of their battery supplier, the plan is to sell 20,000 examples of the battery-powered wonder in its first year of production.
also chose the New York Auto Show to give an indication as to where the premium electric car brand saw themselves heading in the near future. With most of their plug-in hybrids breaking the bank at more than $80,000, in order to flesh out their lineup. Fisker reps were cautious to give any specific details about their pricing strategy, but they did indicate that the vehicle would most likely cost more than both the and the , indicating that the final MSRP for the new vehicle will still be north of $50,000.
Unfortunately, things have not been nearly so rosy for and its own battery-powered aspirations of late. General Motors had asked for a large sum of money in the form of a U.S. Energy Department loan in order to continue their research and development of alternative fuel vehicles. The sum they requested was quite hefty - $10.3 billion - and the Obama administration turned the company down, stating that they were unwilling to provide this type of funding until GM could demonstrate that it had become, or were on the road to becoming financially viable.
The White House had previously given General Motors 60 days to brainstorm on a new plan to turn their ailing business around. This essentially means that no future funding for electric cars will be transferred from the government to the General until at least after the June 1st re-organization deadline. Industry observers commented that being cut off from these types of loans could have a serious negative impact on the car company's plans to engineer two additional plug-in hybrid vehicles to complement the Volt. While it is still likely that buyers will be able to waltz out of a Chevrolet showroom with the keys to a Volt in the hand sometime in the near future, General Motors may be required to transfer money from other internal programs in order to finally bring the Volt to market. This could have a deleterious effect on their overall financial health.
and have also applied for loans from the Department of Energy in order to further their electric car development. No word has yet been given on the status of their petitions.