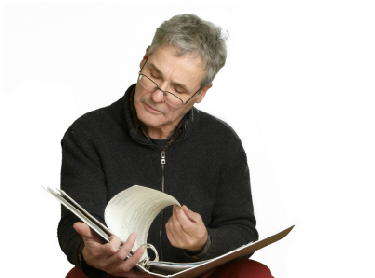 It is every car thief's worst nightmare: cruising away from the scene of the crime, in the dead of night, when suddenly the vehicle they have just stolen from an unsuspecting owner goes completely dead, coasting to stop at the side of the road. Within minutes, they are surrounded by law enforcement vehicles and soon after that find themselves shackled in the back of a police car, wondering how it all went wrong.
While this scenario might seem like a scene out of a science fiction movie, General Motors has just finished implementing the second of two new OnStar features that transform it into a very harsh reality to an entire class of criminals. In the early part of 2009, GM introduced what it calls Stolen Vehicle Slowdown. This feature uses the GPS locator embedded in every OnStar-equipped car or truck sold by the company to coordinate its position with police officers in pursuit and then, at their command, gradually shut down the vehicle's ignition system. GM claims that the decision to essentially de-power a stolen car is made only after officers have determined that there is no threat to public safety posed by rendering the vehicle in question suddenly adrift.
This week, GM added to its list of OnStar-based anti-theft technologies in the form of Remote Ignition Block. Essentially a more extreme version of Stolen Vehicle Slowdown, this feature allows GM to send a signal to the OnStar system of a stolen car that disables its ignition system entirely as soon as it has been shut off. While it doesn't immediately impact a vehicle that is being driven, it does strand thieves wherever they might happen to next park the car.
Law enforcement officials are heaping praise on both new technologies. In particular, while Remote Ignition Block might not be able to prevent the initial theft of an automobile, they feel that it will be very helpful in preventing stolen cars from being used to commit further crimes, which is a common use for these ill-gotten automobiles. The non-violent role each feature can play in stolen car recovery is also important to police agencies.
In the past 10 years, OnStar claims to have received 28,000 calls from customers regarding stolen vehicles, with the service currently averaging around 600 per month. The large number of theft cases that OnStar have had to deal with was the primary motivator in developing these new features. Many vehicles currently offer standard anti-theft technology, and in fact some countries require anti-theft devices to be installed by law. However, GM has taken things to an entirely new level with its active OnStar theft recovery tools. Rarely have thieves avoided an entire brand of cars due to the risk they pose to their personal liberty, but it would not be surprising to see a dramatic drop in the number of stolen 2009 and 2010 Chevrolet, Buick, Cadillac and GMC vehicles once these two features have been rolled out and word of their effectiveness becomes common knowledge.