Akerson Retiring as U.S. Sells off Remaining GM Stock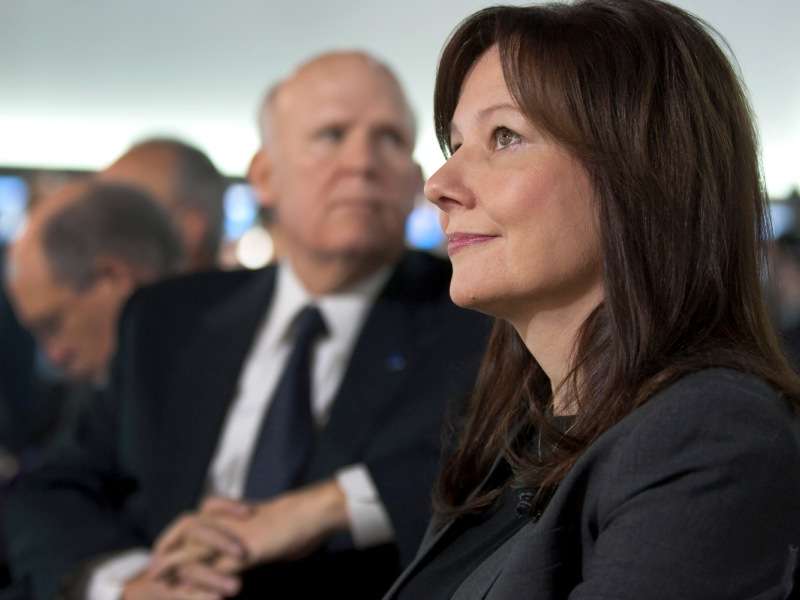 Dan Akerson, currently CEO and chairman of General Motors, announced his retirement this morning, with his last day scheduled for Jan. 15, 2014. At that point, he will be succeeded by Mary Barra, who will become the first female CEO of an automobile manufacturer since the industry was born more than 115 years ago.
The news wasn't entirely unexpected, although the timing was. According to GM, Akerson "pulled ahead his succession plan by several months after his wife was recently diagnosed with an advanced stage of cancer." Still, Akerson noted that: "I will leave with great satisfaction in what we have accomplished, great optimism over what is ahead and great pride that we are restoring General Motors as America's standard bearer in the global auto industry."
Leading the way, Barra will take over her new role—and a place on the GM Board—some 33 years after first joining the automaker as a co-op student with the Pontiac division in 1980. Since that time, Barra has steadily climbed the corporate ladder, serving with GM in positions including:
Plant manager of Detroit Hamtramck Assembly
Executive director of Competitive Operations Engineering
Vice president of Global Manufacturing Engineering
Vice president of Global Human Resources
Senior vice president of Global Product Development
Executive vice president of Global Purchasing and Supply Chain
Said Barra: "With an amazing portfolio of cars and trucks and the strongest financial performance in our recent history, this is an exciting time at today's GM. I'm honored to lead the best team in the business and to keep our momentum at full speed."
Also helping that momentum is more "off-the-field" news involving GM: After the revived automaker's stock price recently hit an all-time high north of $40 per share, the U.S. Treasury effectively wrapped up the GM bankruptcy operation by selling off the rest of its holdings in the company. Currently, about 83.6 percent of GM stock is owned by individuals, 9.2 percent by the UAW Retiree Medical Benefits Trust and 7.2 percent by Canadian government shareholders.
Does that mean the bailout was worth it? Well, coincidentally, there's a new study out from the Center for Automotive Research that indicates government assistance to GM (and the Chrysler Group):
Saved 2.6 million jobs in 2009 alone
Preserved $284.4 billion in personal income during the period 2009-2010
Avoided the loss of $105.3 billion worth of tax receipts and transfer payments