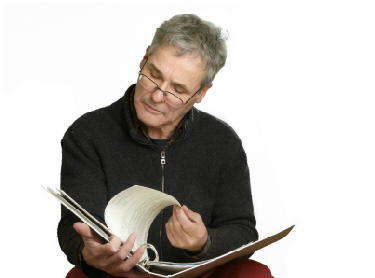 The next time you head into your local Chevrolet, Buick, GMC or Cadillac dealer for service or maintenance, chances are that you will be greeted with a different sight than what you are used to. General Motors has elected to phase out its iconic Goodwrench program in favor of a new initiative that continues the company's efforts to focus its branding efforts on each respective division.
The GM Goodwrench program (also known as Goodwrench Service Plus) has been in existence since 1974 and has maintained a high profile across the automotive giant's operations, pushed heavily in advertising and featured prominently in dealership service bays across the country. The main thrust of the Goodwrench plan was to demonstrate to customers that all Goodwrench-qualified technicians and mechanics were capable of tackling repair and maintenance work on any General Motors automobile, regardless of the badge on the hood.
This universal approach to customer service has fallen out of favor at the new GM, with all recent branding efforts now designed around building a strong - and separate - identity for Cadillac, Buick, Chevrolet and GMC. Goodwrench is being replaced by four Certified Service programs (Chevrolet Certified Service, Buick Certified Service, Cadillac Certified Service, GMC Certified Service).
GM Customer Care and Aftersales vice president Steve Hill has stated that it is the opinion of the company that these new individualized, although still essentially generic, program names will help General Motors forge a better connection with its customers. The Goodwrench brand will linger on until February of 2011, although according to an article published by the Automotive News, a large percentage of GM dealerships had already abandoned the Goodwrench logo on both their advertising materials and on the outside of their buildings.
The decision to drop the Goodwrench program as a way of distancing GM corporate from each individual automotive decision leads to questions about what other shared General Motors programs might also come under increased scrutiny from an identity perspective. Specifically, the OnStar telematics system would seem to be the most glaring example of a universal GM-branded initiative that does not fit in with the new division-first perspective.
OnStar has not been on the market nearly as long as Goodwrench, but it does have a high profile, particularly over the past several months as automakers around the world have increasingly focused on vehicle connectivity and technology as a method of differentiating their products. The service could potentially be branched off and re-branded into standard and premium editions, with each coupled to the appropriate automaker (Chevrolet at the entry-level, Cadillac and to some degree Buick at the top). It remains to be seen just how deep the focus on GM's four core brands will penetrate into the company's future decisions regarding OnStar.