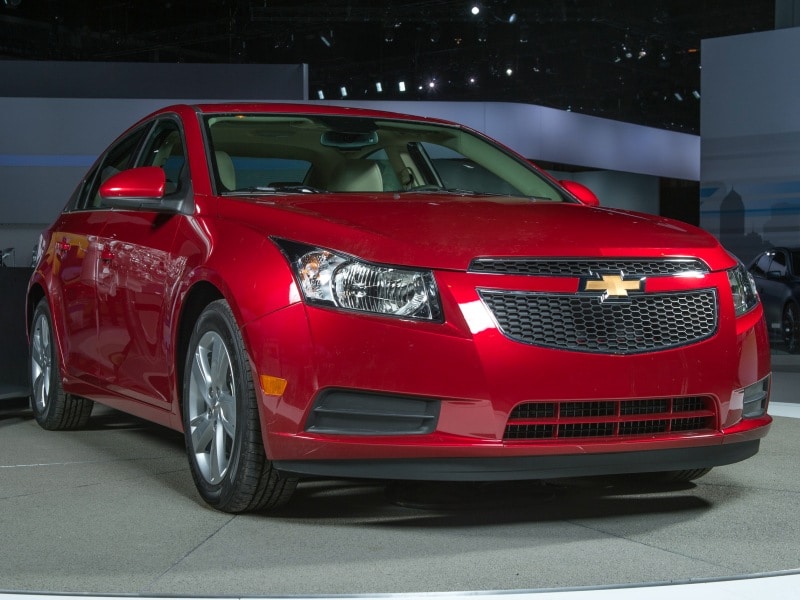 Right in time for the recent cold snap, Bowtie-brand engineers are providing some behind-the-scenes insight into a key cold-weather advantage of the 2015 Chevrolet Cruze: a diaper-tested heating system. 
Now, that may sound a little odd, but it seems that the same material that makes disposable diapers so absorbent actually "turns into a snow-like substance when saturated," according to GM. As a result, when it came time to test how heavy snow could affect the air inlets of the 2015 Chevrolet Cruze, engineer Nicholas Jahn didn't have to wait for the weather to cooperate. He used the sodium polyacrylate instead, looking to see if the "snow" would block those inlets, preventing the free flow of air. And without enough air to warm and circulate, the Cruze climate system could be compromised.
Which might explain some of the success behind Chevy's compact contender. After all, although the 2015 Chevrolet Cruze had a bit of a stumble last month, overall sales for the car were up 10 percent for 2014 as a whole, on the strength of 273,060 deliveries. That mark was good for both an all-time annual sales record and the seventh position on the overall car-sales leaderboard for 2014, and only one other top-10 model had a higher growth rate: the Toyota Corolla that saw a 12.3 percent advance on 339,498 sales.
Drivers also should remember that the 2015 Chevrolet Cruze has been noticeably updated for the new model year, with most models getting a fresh look inspired by the Cruze's bigger siblings, the Impala and Malibu. LED daytime running lamps also make their debuts, as does Apple Siri integration and text-messaging assistance, but the key upgrade is the new OnStar 4G LTE connectivity system that includes a mobile wi-fi hotspot.
The 2015 Chevrolet Cruze is on sale now with MSRPs that begin at $16,170.