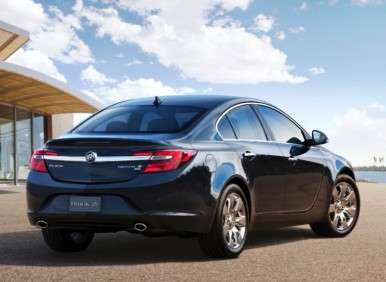 For the 2014 model year, General Motors will join an increasing number of automakers that provide complimentary routine-maintenance programs on all new vehicles; but then, the General will raise ye olde bar a bit further by delivering technology that allows remote starting and unlocking through a smartphone app—again, for nearly all entries on the GM roster, which includes Buick, Cadillac, Chevrolet and GMC.
GM's maintenance initiative will include "certain scheduled services" and two-year/24,000-mile coverage, with most vehicles eligible for oil and filter changes, tire rotation, and a 27-point vehicle inspection. As added benefits, the coverage is fully transferable and will be extended to owners who have already purchased 2013 Chevrolet and Buick vehicles. (Note: Cadillac has been providing complimentary maintenance since 2011.)
Next, OnStar's new RemoteLink Key Fob Services program will provide owners with the ability to remotely start their vehicles, unlock the doors, and activate the horn and lights, all by leveraging the OnStar RemoteLink Mobile App. The technology will be compatible with the vast majority of GM vehicles—a total of 36, in fact—and although it does require an OnStar-equipped vehicle, it will provide five years of complimentary coverage even for customers who opt out of other OnStar subscription services.
"Customers expect the connection to their vehicle to be available anywhere they go and anytime they want to use it," said Alan Batey, GM vice president, U.S. sales and service. "RemoteLink Key Fob Services represent simple, smart connectivity and another example of how our brands are evolving services and connecting with our customers."